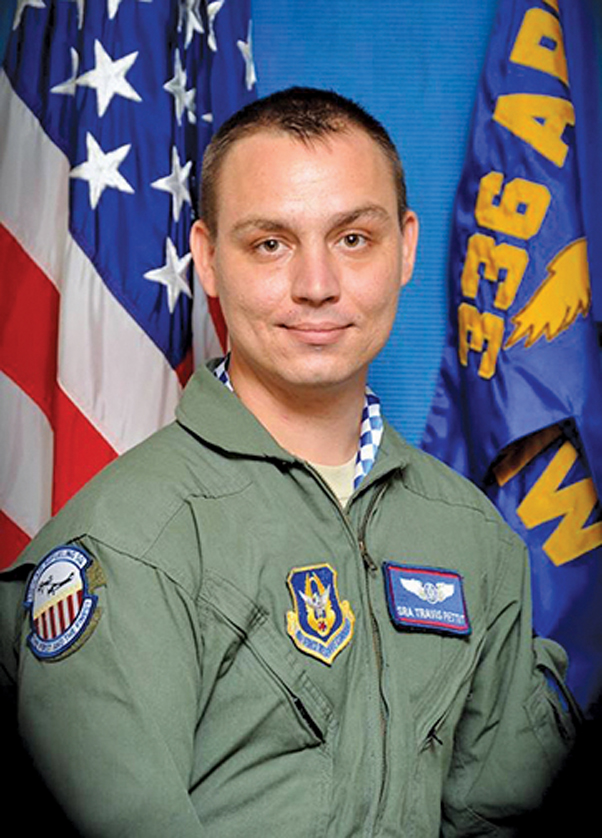 Senior Airman Travis Pettit
August 28, 1989 – April 4, 2015
Senior Airman Travis Pettit, KC-135R boom operator, 336th Air Refueling Squadron, March Air Reserve Base, California, died Saturday April 4, 2015.
Pettit made his home in Desert Hot Spring, California, and had been a Total Force Airman for several years. His military career began in October 2010 as a KC-10 aircraft maintenance journeyman assigned to Travis Air Force Base, California. He joined the 336th ARS at March ARB in October 2013. Pettit loved to complete the Air Force Mission while experiencing world travel with his squadron crewmembers. He most recently completed a mission supporting deploying members of the 446th Maintenance Group (Joint Base Lewis McChord, Washington) while traveling to Seattle; Yokota Air Base, Japan; and Joint Base Pearl Harbor-Hickam, Hawaii.
He is survived by his parents, Laura and Thomas; sister, Kaye; and many friends. Memorial and funeral arrangements are pending. You may contact either Chief Master Sgt. Deborah McGuane at 951-655-2153 or Maj. Brian Weaver at 951-655-2166 for more information.