The 452nd Air Mobility Wing Commander, Col. Russell Muncy, and Riverside, California Mayor Rusty Bailey, unveiled the newest nose art on a 452 AMW C-17 Globemaster III, dubbed "The Spirit of Riverside – Mission Belle" here Tuesday morning outside the newly-renovated but historic wing headquarters  building, and home of March Field's original air traffic control tower.
The nose art was designed by its dedicated Crew Chief, Tech. Sgt. Kevin Horowitz, and Tech. Sgt. Jonathan Borth, both from the 452nd Aircraft Maintenance Squadron. Borth said the design was created specifically with the community of Riverside in mind.
"I really wanted to convey a close working relationship and deep appreciation for the people of Riverside and their unwavering support of the global demands our troops face every single day," Borth wrote in an email. "The "Mission Belle" gets its name from the iconic symbol that represents Riverside City from the Mission Inn bell. There is a considerable respect in this symbol, and it is fitting that it should be used to depict the pride directly from this area," he added.
Considering the long-standing history between the city of Riverside and March Field, the name seemed appropriate, but an "e" was added to bell in order to signify a true name for the aircraft, according to Chief Master Sgt. James Madsen, 452 AMXS.
The Mission Belle design was drawn on an old, worn, pine box while on a Pacific Channel mission to Kadena Air Base, Japan this summer.
The art itself was painted by Shayne Meder, a local artist and retired Air Force member, who donates her time and supplies and has painted numerous March-based aircraft.
After the unveiling guests were invited to tour all static aircraft available at the event, representing all flying capabilities at March Field, to include the C-17 Globemaster III, KC-135 Stratotanker (Air Force Reserve); MQ-9 Reaper, F-16 Fighting Falcon (California Air National Guard); helicopter (Homeland Security).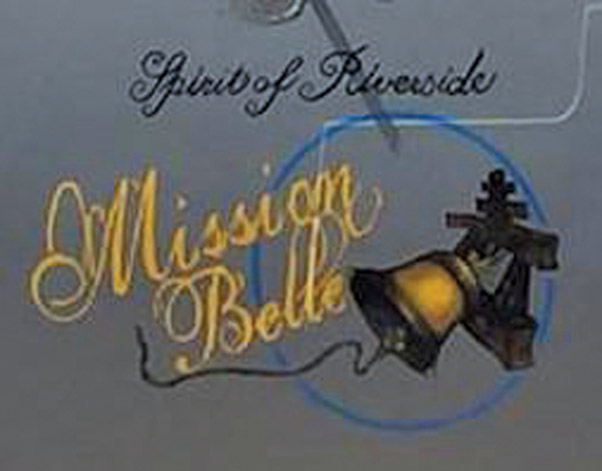 The newest nose art on a 452 AMW C-17 Globemaster III, dubbed "The Spirit of Riverside – Mission Belle."