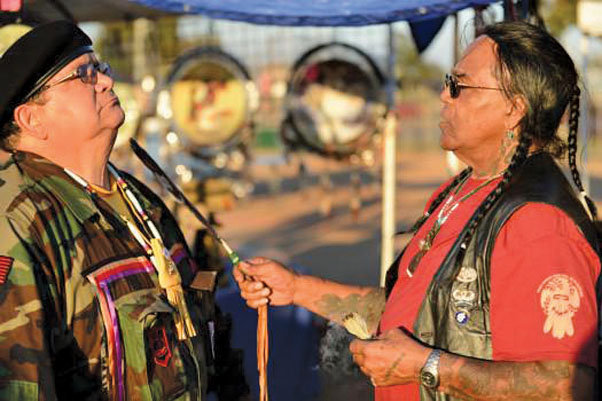 National American Indian and Alaska Native Heritage Month celebrates and recognizes the accomplishments of the original inhabitants, explorers, and settlers of the United States.
This presentation reviews the historical milestones that led to the establishment of National American Indian Heritage Month, covers various aspects of American Indian and Alaska Native life, and honors the contributions of our Native Service Members.
The Society of American Indian Government Employees has chosen this year's theme, Growing Native Leaders: Enhancing Our Seven Generations.
During the Vietnam conflict, more than 42,000 American Indians—90 percent of them volunteers—fought in Vietnam.
The contributions of American Indians in United States military combat continued in the 1980s and 1990s as they saw duty in Grenada, Panama, Somalia, and the Persian Gulf.
It is recognized that, historically, American Indians have the highest record of service per capita when compared to other ethnic groups.
The reasons behind this disproportionate contribution are complex and deeply rooted in traditional American Indian culture. In many respects, American Indians are no different from others who volunteer for military service.