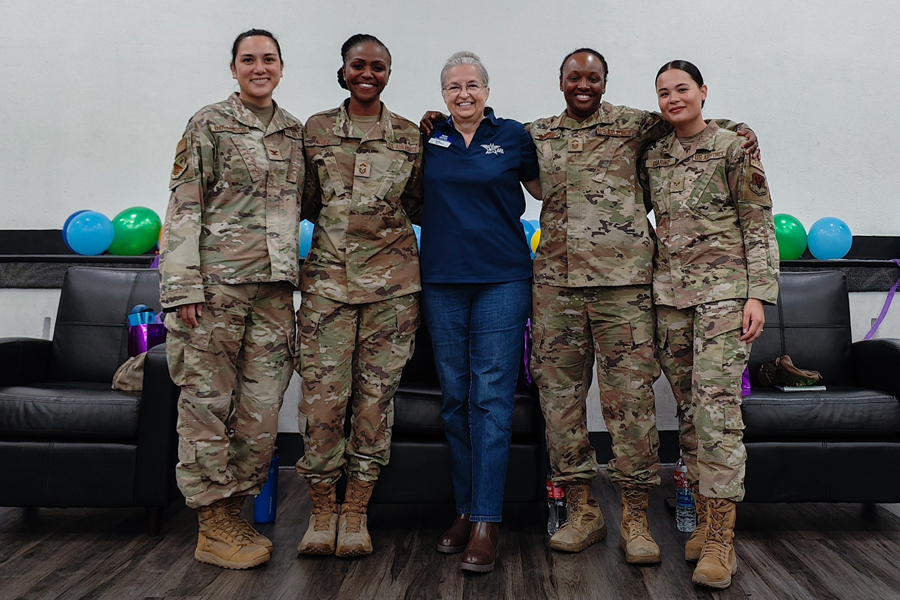 In observance of Women's Equality Day on Aug. 26, a panel was held at Nellis Air Force Base, Nev., to commemorate the accomplishments and contributions of women in the U.S. Air Force.
The event featured five panelists who shared their experiences as women in their respective career fields and within the Air Force. The panelists included Col. Lauren DiDomenico, Senior Master Sgts. Jamie Linwood and Meshanda Lopez, Senior Airman Glenda Guarino and Bobi Oates.
The Women's Armed Service Integration Act of 1948, signed June 12, 1948, by President Harry S. Truman, gave women the right to serve as regular, permanent members of the armed forces and marked a significant step towards gender equality within the military.
"Not only as a woman, but as an African-American female in a leadership position, I did not allow people to put limitations on me based on what they think I can and cannot do," said Lopez, Law Office superintendent. "I have broken stereotypical barriers and have shared my hardships, with the hopes of my story being a testimony to others. Being a woman in the military has shown me that I can be vulnerable and impact change in a positive way."
Women's Equality Day is observed as a national holiday commemorating the certification of the 19th Amendment to the Constitution in 1920, a milestone that granted women the right to vote. Over the years, Aug. 26 has evolved into a day of national recognition for women's profound impact on society and their unwavering pursuit of complete equality.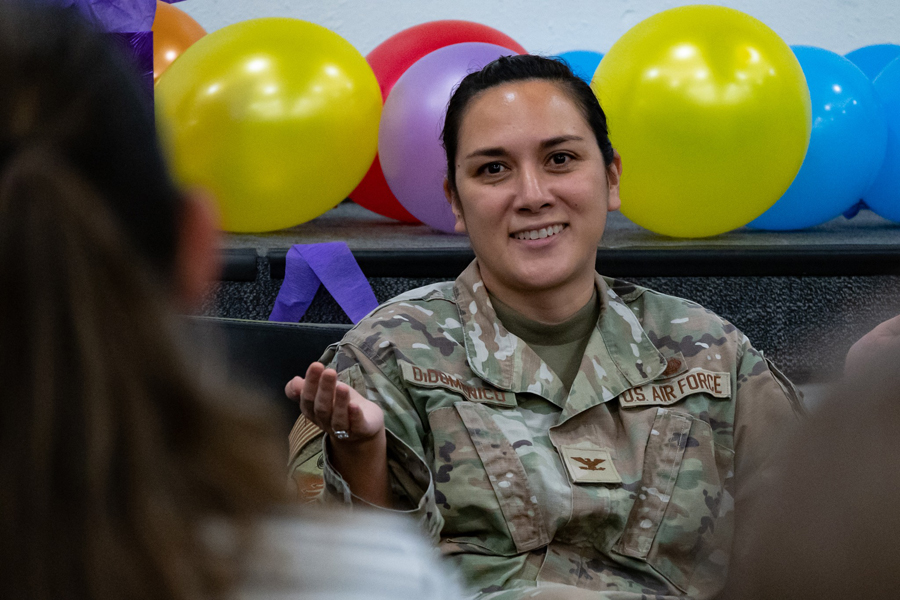 "Young female leaders can be successful leaders by being themselves, being genuine, and leveraging their strengths," said DiDomenico, staff judge advocate. "They don't have to emulate masculinity if that's not who they naturally are. Women need to advocate and stand up for themselves. It's important to speak up even in a room entirely made up of men."
Senior Master Sgt. Marcus Cook Perry, senior enlisted leader of the 99th Communications Squadron, attended the panel in support of his peers and held great empathy for the panelists and their respective experiences.
"As leaders, we need to get to know our female airmen," Perry said. "We have so many female airmen that don't feel comfortable explaining their personal lives because they are afraid of not getting support from their leaders."
Perry continued by sharing his own personal experience of a particular situation in which he fully understood the challenges female airmen encountered both at home and in the workforce.