Fort Irwin Middle School –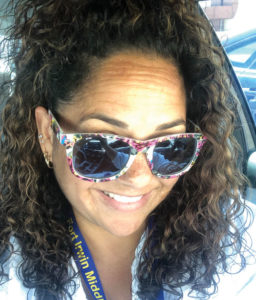 Renee Beaver is the new counselor at FIMS. Before becoming a guidance counselor, she taught for the Adelanto Elementary School District from 2009-2016. Her family was stationed at NTC in 2007. Right now, her husband and sons live at Fort Hunter Liggett Army base and are excited about returning to Southern California.
"I am incredibly happy and optimistic that this year at FIMS will be extraordinary! Beaver said. "It is a pleasure to be back here at Fort Irwin. I am an Army wife of 18 years, and I am so excited to be able to work as a guidance counselor, servicing families like my own."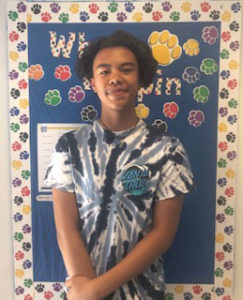 Romero Harris is an 8th-grade student at FIMS. He moved to Fort Irwin from Georgia and started school here in the 7th grade. He enjoys hanging out with friends, riding roller coasters, and playing with his Rubik's cube. One of his favorite things about Fort Irwin is that there are a lot of places in California to visit. The one thing he dislikes, is that it is extremely hot.