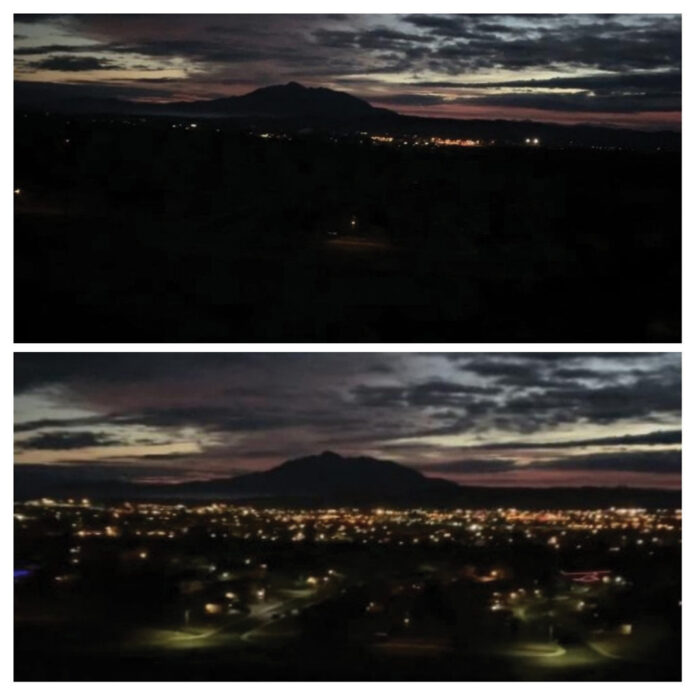 FORT IRWIN, Calif. — Engineers say the planned, bi-annual post-wide power outage on Dec. 7 was successful and they're looking forward to the next one on March 28, 2020.
The power was scheduled to be cut from the National Training Center/Fort Irwin from 6a.m. to 6p.m. but officials say power was restored more than an hour ahead of time for most businesses and residents on the installation.
The main facilities like the Commissary and AAFES Postal Exchange ran on a generator with a slight change in business hours for the day.
The planned outage is a preventative measure to reduce the chance of an unexpected power outage on post in the future. During the operation, Southern California Edison crews conduct pole replacement, along with maintenance and repairs on the power line that feeds Fort Irwin. SCE is also uses the opportunity to conduct preventive maintenance on the substations, completing and installing power poles and underground cables, inspecting/testing/cleaning transformers, circuit breakers and voltages insulators and replacing failing equipment and poles throughout post.
Many residents decided to enjoy a day off post for the day or the weekend, but for those who stayed, there were be several options and activities provide by the Family and MWR and post theater providing movies.