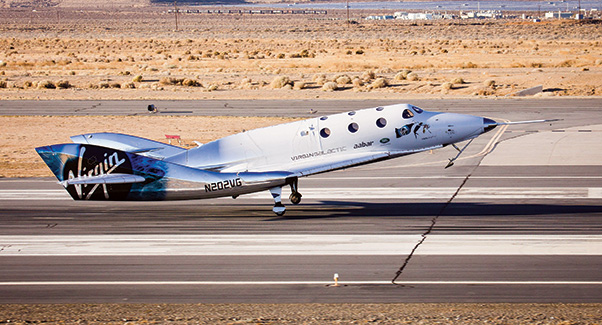 Point-to-point passenger flights could eventually be the norm for Virgin Galactic.
That's according to Virgin Galactic CEO George Whitesides, who spoke at The Economist magazine's inaugural "A New Space Age" global space summit in Seattle, Wash., Nov. 9. "What we see is this evolving to point-to-point travel," said Whitesides. Concorde reached a top speed of about Mach 2, but the VSS Unity would fly much faster.
"We think something that's in the Mach 3 to Mach 5 space is really interesting, because you can really shorten those long-duration flights."
His comments reiterate what founder Sir Richard Branson said in October when Virgin announced an agreement with Saudi Arabia's sovereign wealth fund for an investment of $1 billion.
In a statement at the time, Virgin said the investment would accelerate its existing plans for human spaceflight and small satellite launch services, and support development of future services.
"We are now just months away from Virgin Galactic going into space with people on board and Virgin Orbit going into orbit and placing satellites around the Earth," Branson said. "This investment will enable us to develop the next generation of satellite launches and accelerate our program for point-to-point supersonic space travel."
For now, however, the company is focusing on getting the six-passenger space plane ready to fly customers to suborbital space and back. Whitesides did not say when he thinks point-to-point travel will be a reality. "We'll fly when it's ready," he said. "We'll fly when it's safe."