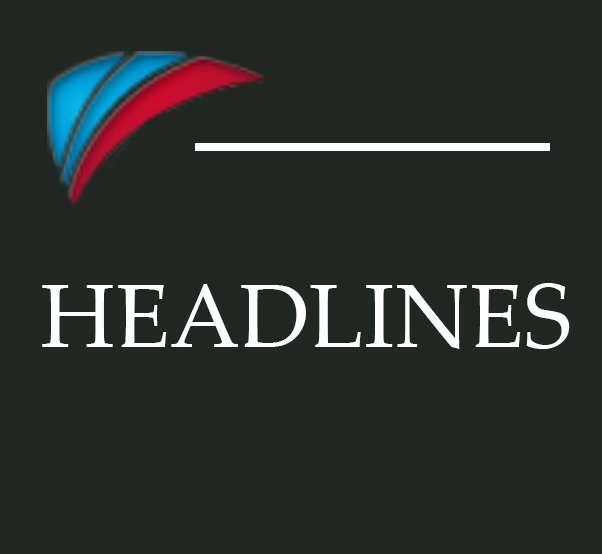 News
F-22s intercept Russian fighters, bombers off Alaska –
U.S. Air Force F-22 Raptors intercepted Russian fighter and bomber aircraft near Alaska on Monday, officials with North American Aerospace Defense Command said May 21.

Trump taps Barbara Barrett, former Aerospace Corporation chairwoman, as next Air Force secretary –
President Trump on May 21 announced that he plans to nominate Barbara Barrett, a former chairwoman of the nonprofit Aerospace Corporation, to be the next secretary of the Air Force.

Pentagon chief: Threat from Iran 'on hold' –
Acting Defense Secretary Patrick Shanahan on May 21 said the threat from Iran is "on hold," after the deployment of additional U.S. military forces to the Persian Gulf region.


Business
BAE makes big bet on small companies: FAST Labs –
BAE Systems, the third-largest defense contractor in the world, is funding innovative small startups to get innovative technology quickly to its Defense Department customers. Through an initiative called FAST Labs, BAE is both providing seed capital directly to startups and funding a number of accelerators to widen the potential market.

U.S. agrees to sell $600M in air-defense missiles to Japan, S. Korea –
The U.S. State Department has approved more than $600 million in air-defense missile sales to South Korea and Japan, according to the Defense Security Cooperation Agency.

New FN MK48 machine gun could address SOCOM desire for 6.5 mm round and assault machine gun –
FN America says its new version of the MK48 may address SOCOM's desire for an assault machine gun and new caliber round.

Bell's V-280 completes low-speed agility tests –
Bell's V-280 Valor tiltrotor demonstrator, participating in the U.S. Army's Joint Multi-Role technology demonstration, has wrapped up low-speed agility maneuver testing — completing the final key performance parameters left to prove out with the system, according to Ryan Ehinger, the company's V-280 program manager.

SOCOM pivots toward great power competition –
It took a handful of special operators four days and $7,000 to build a small remote control vehicle — complete with mapping abilities, infrared sensors and the capability to send a video feed back to their vehicle.

Lockheed's troubled helicopter 'on good path,' Pentagon's buyer says –
Lockheed Martin's King Stallion helicopter is "on a good path" toward resolving as many as 126 technical issues after the Navy restructured the $31 billion program, according to the Pentagon's chief weapons buyer.


Defense
Lawmakers bristle at new rules for sharing Pentagon information with Congress –
In an internal memo, acting defense secretary Patrick Shanahan lays out criteria for providing operational plans to lawmakers.

Why Air Force is investigating a cyber attack from the Navy –
The Air Force is investigating the Navy for a cyber intrusion into its network, according to a memo obtained by Military Times.

What's end game for the US Air Force's command, control overhaul? –
The U.S. Air Force's top general has made multidomain command and control one of his top priorities. Now he wants to see it become the Pentagon's No. 1 technology development initiative.

Does this futuristic concept for a high-speed gunship borrow from the past? –
A high-speed version of the Apache attack helicopter got some attention last week when Boeing unveiled footage at the Vertical Flight Society's 75th Annual Forum & Technology Display.

This could be Army's new Infantry Squad Vehicle –
The Army is in the hunt for lightweight expeditionary all-terrain vehicle that can pack a nine-man squad and associated combat equipment.

U.S. Army is putting tiny 'Black Hornet' drones in hands of troops –
The Black Hornet personal reconnaissance system can fly for 25 minutes and see at night.

House appropriators take aim at some of the Pentagon's most ambitious tech ideas –
A $10 billion data cloud, giant ray guns in space, a sixth-generation fighter jet — these are just some of the biggest ideas out of the Pentagon in the last several years.


Veterans
Thunder's end: Rolling Thunder to mark final Memorial Day event this weekend –
The spectacle of hundreds of thousands of motorcycles roaring their way through the streets of Washington, D.C., to Memorial Day events as part of the annual Rolling Thunder veterans' tribute will be a thing of the past after this coming weekend.

Only 55 percent of Americans know why the nation marks Memorial Day, survey finds –
Only 55 percent of Americans know what Memorial Day is about, and only about one in five plan to fly a flag at half-staff or attend a patriotic event on May 27, according to a Harris poll survey commissioned by the University of Phoenix.

WWII plane rescued from boneyard to join D-Day anniversary –
Filled with paratroopers, a U.S. warplane lumbered down an English runway in 1944 to spearhead the World War II D-Day invasion with a message for Adolf Hitler painted in bright yellow across its nose: "That's All, Brother."

DNA test uncovers D-Day love story 75 years later –
After decades of searching, Andre Gantois had lost hope.