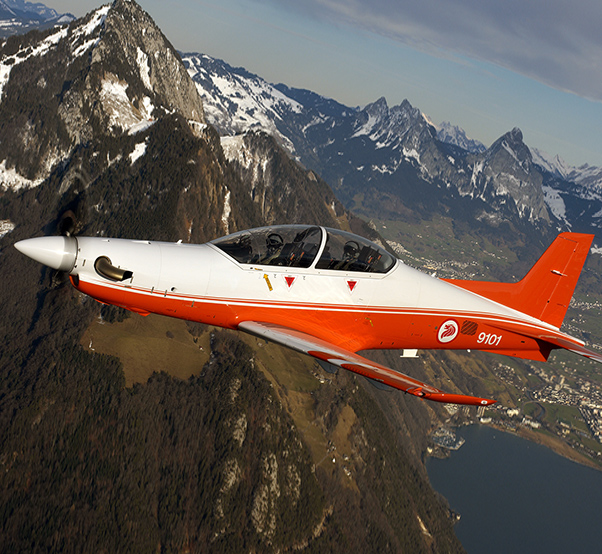 Through the Republic of Singapore Air Force Basic Wings Course program, Lockheed Martin and teammates Pilatus Aircraft and Hawker Pacific have delivered 50,000 flying hours and trained more than 300 pilots since 2008.
"The Basic Wings Course is a critical segment of the RSAF's pilot generation pipeline. A key enabler for us to achieve this 50,000 accident-free flying hours milestone is the strong partnership between the RSAF and Lockheed Martin. Reaching this milestone also reflects our common emphasis on training excellence and safety. I congratulate 130 Squadron and Lockheed Martin on this occasion, and look forward to the Team achieving the next 50,000 hours," said Col. Tan Yik, Head Air Training, the Republic of Singapore Air Force.
As the Training Systems Integrator for BWC, Lockheed Martin delivers a turn-key training system comprised of aircraft, maintenance, simulators, training and logistics management systems, courseware and instructors. The program is operated at the Republic of Singapore's 130 Squadron at Royal Australian Air Force Base Pearce; additional instructors at Paya Lebar Air Base in Singapore teach the Basic Aviation Ground School under the authority of the Flying Training Institute.
"Reaching this 50,000 flying hour milestone demonstrates the exceptional partnership we share with the RSAF and our team's dedication to deliver an efficient, seamless and safe flying training environment," said Jon Rambeau, vice president for Lockheed Martin Training and Logistics Solutions. "We are honored to assist the RSAF in training their next generation of pilots and look forward to delivering valued capability for decades to come."
As part of Team 21, Pilatus Aircraft Ltd. is the original aircraft manufacturer for the PC-21 turboprop trainer and provides engineering and logistics support for the platform. Hawker Pacific Ltd. delivers aircraft maintenance and provides the "Authorized Maintenance Organization" for Team 21.
Turn-key training is a performance-based approach in which training is delivered as a service; benefits include increased graduate skill sets, shorter training times and lower training costs. Lockheed Martin's turn-key training solutions are in demand worldwide. The company delivers the United Kingdom's Military Flying Training System as part of the Ascent joint venture, and together with Team 21 was selected as Preferred Tenderer for Australia's AIR 5428 Pilot Training System program.