Boeing South Carolina marked a milestone Feb. 16, with the delivery of the 100th airplane built at the North Charleston site.
The airplane, a 787-8, was delivered to American Airlines in front of hundreds of Boeing South Carolina teammates.
"Reaching this milestone is a testament to the hard work and dedication of our entire team," said Beverly Wyse, vice president and general manager of Boeing South Carolina. "As we continue to prepare for the new 787-10 and production rate increases, we're excited about what the future holds here in North Charleston."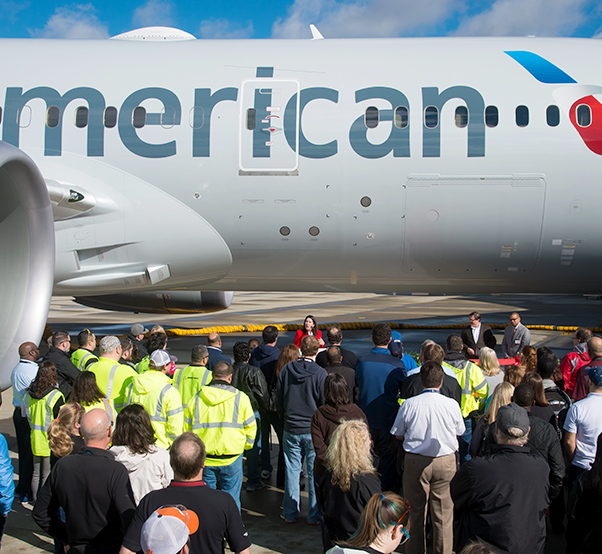 Today's delivery marked American's first 787 from Boeing South Carolina and 14th overall. The airline has 28 more Dreamliners on order.
"The 787 has quickly become an important part of our fleet, allowing us to fly profitably to new places like Auckland, New Zealand," said Chuck Schubert, Vice President of Network Planning at American Airlines. "When we're trying to match the right plane to each route, the 787 is a great aircraft to have."