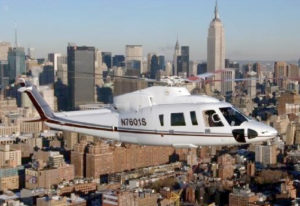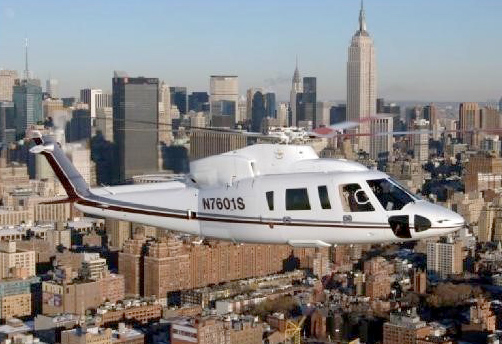 Sikorsky March 1 introduced a program that will enable operators to upgrade their S-76C+™ aircraft to the S-76C++™ configuration.
The announcement was made at the 2016 Helicopter International Association Heli-Expo show. Sikorsky is a Lockheed Martin company.
The upgrade increases performance capabilities by expanding the aircraft's mission envelope to S-76C++ profiles, including greater take-off and cruising power, reduced pilot workload and higher useful loads. The S-76C++ design introduces features such as dual digital engine control units and engine inlet barrier filters that increase reliability and lower maintenance costs. The upgraded aircraft enables maximum utilization of the S-76C+ platform to expand existing mission requirements, and it reaffirms Sikorsky's commitment to supporting its products throughout their full lifecycle.
The upgrade is accomplished by the installation of an airframe kit manufactured by Sikorsky, and a separate upgrade of the Turbomeca 2S1 engine to the 2S2 variant, which may be obtained directly from Turbomeca. The upgrade to the engine is not part of Sikorsky's airframe kit. Sikorsky plans to make the airframe kit available for order in the second quarter of 2016. Installation training for operators will be conducted via webcast.
Upgraded aircraft also become eligible for enrollment in Sikorsky's Total Assurance or Power Assurance programs. These maintenance assurance programs were specifically developed in response to customers' requirements to operate their fleets within a fixed, known budget, reducing the risks of unplanned costs.
"We are pleased to provide our customers with a cost effective solution that enhances their aircraft's performance," said Dana Fiatarone, vice president, Sikorsky Commercial Systems & Services. "This is another example of integrating innovation and technology along with Sikorsky's commitment to continuous product improvement."
Sikorsky has delivered more than 850 S-76® helicopters to customers globally since 1979, including more than 150 C+ and 200 C++ variants, contributing daily to a growing 6.9-million-plus fleet flight hours total.