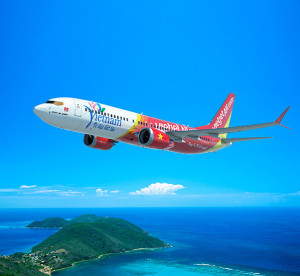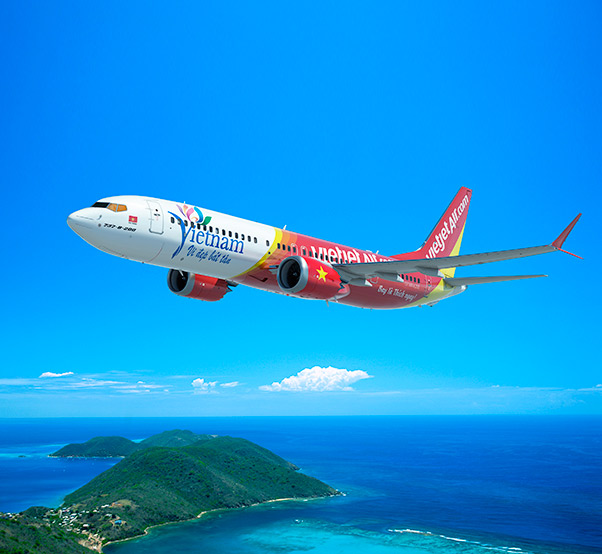 VietJet Aviation Joint Stock Company and Boeing have finalized an order for 100 737 MAX 200 airplanes, the largest ever single commercial airplane purchase in Vietnam aviation.
His Excellency Mr. Tran Dai Quang, President of the Socialist Republic of Vietnam, and U.S. President Barack Obama, witnessed the historic agreement, valued at approximately $11.3 billion at current list prices.
The signing ceremony, conducted by Vietjet President and CEO Nguyen Thi Phurong Thao and Boeing Commercial Airplanes President and CEO Ray Conner, took place at the Presidential Palace in Hanoi, at approximately 11:40 a.m. local time.
"Vietjet is efficiently operating a fleet of narrow body airplanes. Our investment in a fleet of B737 Max 200 will accommodate our strategy of growing Vietjet's coming international route network including long haul flights," said Madam Nguyen Thi Phurong Thao during the signing. "Through this agreement, Vietjet will contribute increasing bilateral trade turnover between Vietnam and the United States, as well as the integration and development of the aviation industry in Vietnam.?"
The airplanes will be delivered from 2019 through 2023, supporting Vietjet's continuous growth of its domestic as well as international network in the region. This agreement also helps Vietjet to increase its fleet to more than 200 airplanes by the end 2023, with the most modern and advanced technology in the world. 
"Boeing is proud to again play an integral role in advancing Vietnam's aviation industry. We're honored to be joined by President Quang and President Obama for this historic milestone and order of 100 737 MAX 200 airplanes," said Conner. "Incorporating the latest design and technology features, the highly efficient 737 MAX 200 will provide Vietjet's growing network with market-leading economics, a superior passenger experience and contribute significantly to their future success." 
The 737 MAX incorporates the latest technology CFM International LEAP-1B engines, Advanced Technology winglets and other improvements to deliver the highest efficiency, reliability and passenger comfort in the single-aisle market. The new single-aisle airplane will deliver 20 percent lower fuel use than the first Next-Generation 737s and the lowest operating costs in its class – 8 percent per seat less than its nearest competitor. To date, the 737 MAX has accumulated 3,098 orders from 65 customers around the world.