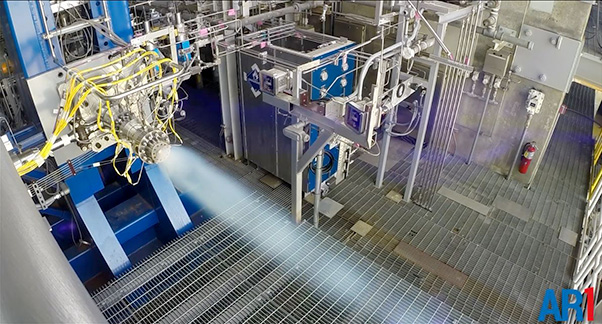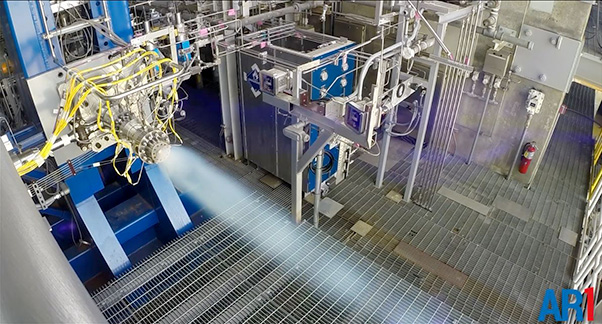 Aerojet Rocketdyne achieved full-power during a critical preburner test series at NASA's Stennis Space Center earlier this month.
The test series successfully verified key preburner injector design parameters for the company's AR1 engine that is being designed to end use of Russian engines for national security space launches.
Aerojet Rocketdyne is a subsidiary of Aerojet Rocketdyne Holdings, Inc.
"We remain laser focused on the delivery of an AR1 engine in 2019. We are convinced our AR1 engine is the fastest, lowest cost, lowest risk way for the United States to guarantee assured access to space, proof of which is our successful preburner test," said Aerojet Rocketdyne CEO and President Eileen Drake. "The AR1 engine is the most advanced oxygen-rich, hydrocarbon engine in development in the United States."
Preburner testing is the latest AR1 program milestone achieved on the AR1 program and further demonstrates that the company has consistently met every milestone laid out in its plan since the program began in 2014. This testing is a continuation of earlier preburner testing at NASA's Marshall Space Flight Center and Aerojet Rocketdyne's Sacramento, Calif., location.