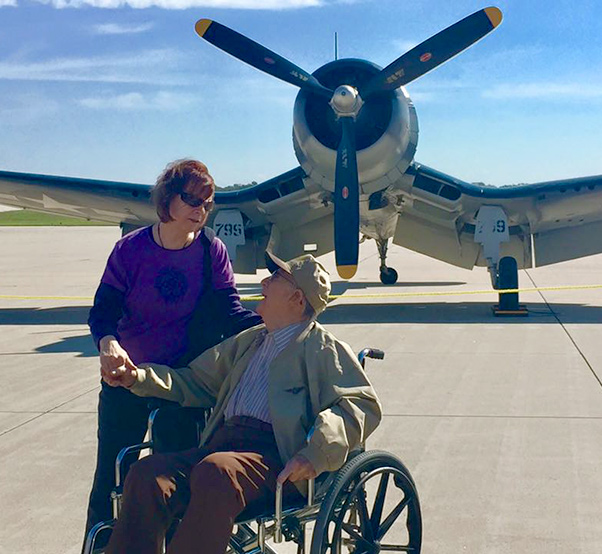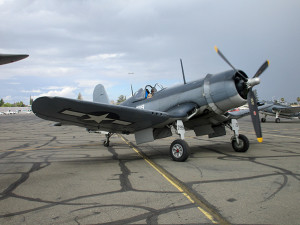 Michele Spry smiled and wheeled Purdy just behind the right wing of the Corsair F4U-1A, serial No. 17799, parked a few feet away.
Grinning, Purdy reached his hand out and tapped the body of the plane 10 times, finishing with a sharp salute.
We are blessed to have so many great airplanes around Southern California and the historic aircraft of Edwards Air Force Base have found homes all across America up to and including the Smithsonian in Washington.
But sometimes the greatness of an airplane and its history can be lost because it was just an everyday work horse that just went about its job without much fanfare — Thus the story of 17799.
Back at the very last air show at Edwards AFB, I had the pleasure of babysitting F4U-1A tail number 17799 for the weekend, and enjoyed the interaction with the public as many told of their love for the classic lines of this Corsair.
My weekend at the air show ended that Monday as I was treated to the jump seat behind John Hinton as he flew it back to Chino and the Planes of Fame Air Museum. Looking back, as I sat there watching the landscape pass under me past those bent wings I could never imagine what a real gift I was experiencing.
Fast forward to this summer and a story that will make you appreciative of good people that dedicate themselves to a project and the blessing of a past and aging generation that holds on to their memories.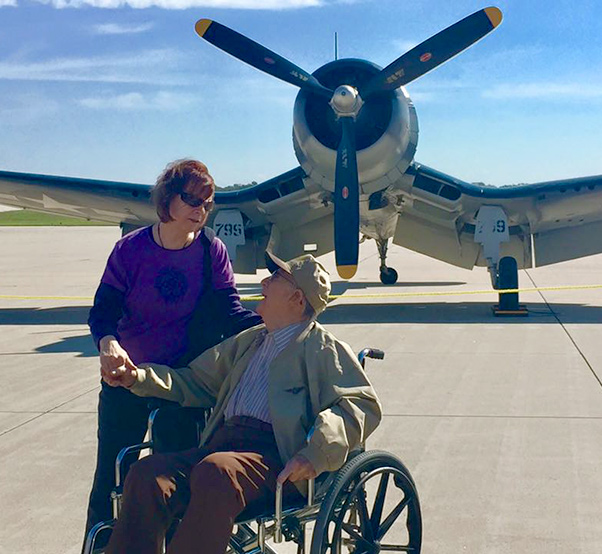 Michele Spry was on a mission, she was interviewing World War II veterans and came upon a pilot that had been in the Marines and flew combat in Corsairs in the South Pacific. Listening to Ferrill Purdy he shared that he had a good friend back then named John Tashjian that flew with him. Michele went to work and, amazingly, found that this 90-year old was still alive! It wasn't long until a reunion was set up and the two would meet up and share the good times as reunited squadron mates. During the visit something showed up that would start another chapter to the story: Tashjian's World War II flight log.
Looking at the list of the missions, the serial number of each plane flown was listed and, low and behold, for both Purdy and John number 17799 was their aircraft on different missions during World War II.
Now as luck would have it that same Corsair that was sold as surplus after the war had been bought by the movie studios in Southern California as a movie prop. In 1970 the Planes of Fame took ownership from the studio and in 1973 returned it to the skies as the oldest current airworthy Corsair in the world. Michele's eyes must have lit up when she found out that old No. 17799 was alive and well flying in the skies of Southern California!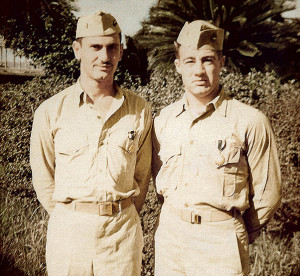 This past August a special program reunited two pilots with their airplane but only John could make the trip to Southern California, Purdy living in Missouri at 90-plus years old, was unable to make it for health reasons. Well that was not good enough for that spark plug named Michele! She was bound and determined to reunite a man and his machine so taking the bull by the horns started a Go Fund me page and in less than two months raised the $28,000 it would cost to fly the Corsair to Missouri and back.
Around Oct. 15, a Corsair called final at Columbia Regional Airport and put its wheels down and taxied up to a lieutenant colonel in a wheel chair. Two members of the greatest generation reunited after 75 years, an amazing moment in time and not only a gift for an old warrior but a gift to those of us that understand the importance of remembering and giving back to those we owe so much.
Thanks to all those that made this happen especially Michele Spry who I hope to meet one day and God Bless John and Purdy, two survivors still showing us the way at 90-plus years of age.
Till next time Bob Out …