by Linda KC Reynolds, Staff writer
To many around the world, the Antelope Valley is considered the epicenter of aviation. Historical flight testing at Edwards Air Force Base by aerospace giants such as Boeing, Lockheed Martin, NASA and Northrop Grumman has shaped the industry for years. However, a new generation of 'thinking outside the box' has exploded — Mojave Air & Space Port is where it's happening.
Established as an airport in 1935, Mojave is the first facility to be licensed in the United States for horizontal launches of reusable spacecraft and was certified on June 17, 2004, as a spaceport by the Federal Aviation Administration.
Today, Mojave Air & Space Port is home to more than 60 companies involved in everything from designing, building and testing new aircraft and rockets, to light industry. Students from around the globe are taught to fly and engineer these new concepts by world famous, experienced test pilots, astronauts and engineers, as well as those you have not heard of — yet. Mojave is also a backdrop for numerous television commercials.
"We have such a unique environment in Mojave, where companies in the New Space industry can test and operate freely. Our job is to find a way to accommodate the needs of our customers, no matter how unusual the project may seem," said Karina Drees, Mojave Air and Space Port CEO and general manager. "This attitude is what helps keep Mojave the ideal location for innovators."
Starting off with a christening from a baby's bottle, Virgin Galactic and The Spaceship Company unveiled the newly completed Space Ship Two, named VSS Unity, at a ceremony attended by Sir Richard Branson and his family in February.
In September, VSS Unity was piloted by Mark Stucky and Dave Mackay, while Virgin Mothership Eve was flown by Mike Masucci and Todd Ericson. The nearly four-hour flight gave the company data to move another step closer to commercial space travel and prepared VSS Unity for its first free flight on Dec. 2, piloted by the same crew.
"Unity performed remarkably well for its first flight. Unity is the first vehicle The Spaceship Company has delivered to flight test. Great handling qualities were reported by our pilots and we can't wait to put the vehicle through its full paces," said TSC Executive Vice President Enrico Palermo.
Recently, Doug Shane, TSC's Chairman, spoke at Boom Technology's unveiling of its XB-1 Supersonic Demonstrator, a subscale prototype of the Boom supersonic passenger airliner.
TSC will partner with Boom Technology and will provide engineering and manufacturing services, along with flight test support and operations.
Boom is working to build an affordable Mach 2.2, 45-passenger aircraft. A trip from New York to London would take just over three hours compared to nearly a seven hour flight.
"Our team is excited and eager to support the Boom program. It is a great opportunity to leverage and apply TSC's end-to-end capabilities from preliminary vehicle design, through manufacturing to flight test and post-delivery support to another innovative program which has potential to change the world for good," added Palermo.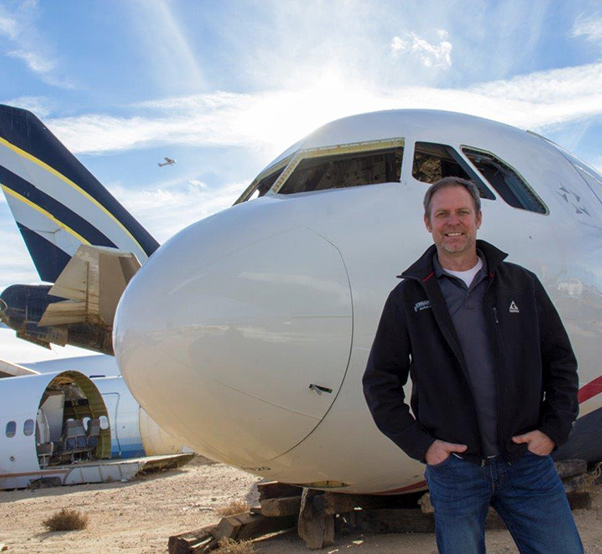 The National Test Pilot School celebrated its 35th anniversary at the Society of Experimental Test Pilots symposium in September and is continuing to provide world class flight test education.
"We're working to integrate new aircraft into our curriculum to further challenge the students in flight test exercises," explained Jim "JB" Brown, chief operations officer and test pilot instructor at the National Test Pilot School in Mojave. Formerly a chief test pilot for Lockheed Martin, Brown has more than 9,300 hours in more than 130 aircraft. He took his new position at Mojave in January 2016.
The greatest singular accomplishment for NTPS in 2016 was the achievement of European Aviation Safety Agency certification as an Approved Training Organization.
"NTPS is the first, and still only, test pilot school to achieve this certification to provide qualifying training for test pilots to earn their European Union Test Pilot rating," explained Brown.
In addition to EASA ATO certification, the NTPS continued an aggressive flight test training schedule. "In 2016, we flew 1,466 sorties for 1,604 flight hours with 1,115 sorties and 1,226 flights dedicated to student training.  We have had 339 students attend 55 training courses this year.  These students represented 26 countries, making us indeed an international training organization."
In 2016, NTPS graduated eight students from their Professional Course and have granted 20 Masters Degrees.
"We have also integrated six new aircraft into our fleet. Two King Air C-90s, Agusta 109 and Airbus EC-145 helicopters — the EC-145 adds glass cockpit capability to our rotary wing stable — and two L-39 jet trainers into our fast jet inventory."
Brown said 2017 promises to remain as busy and challenging as 2016 with a steady load of courses and students. "Having achieved EASA certification, we will be concentrating on the requirements to achieve Western Association of Schools and Colleges."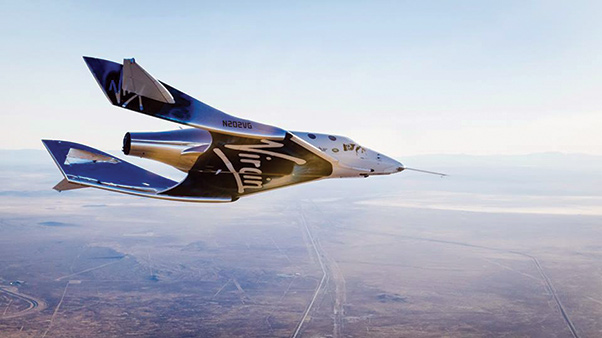 "It was a great year for Wasabi," shared Elliot Seguin, founder of Wasabi Air Racing. "It was a year of departure testing, race and jet engine testing, and overall exciting new airplanes."
"The year started with the news that (business partner) Justin Gillen  was accepted into the Society of Experimental Test Pilots  and ended with the air data probe program that we contributed to last winter being picked up by the National Test Pilot School — that is pretty awesome."
Seguin came to Mojave 10 years ago to immerse himself in aerospace and to have more access to "cool stuff."  He has flown for several flight test organizations and is currently the chief test pilot for Mooney Aircraft, testing the next generation of sport aircraft.
"One of the cool things Justin and I did this year was the resurrection test flying of Darryl Greenameyer's famous race plane 'Race 33,' including racing it at Reno where we were the fastest aircraft of its type. Another recent aggressive project was resurrecting an exotic turbine powered Mustang replica for a customer in Arizona.  In general, a very fortunate year for the team."
Spending a lot of time recently studying stalls, spins and the associated advanced recovery and chase techniques, Wasabi is known for going above and beyond when it comes to helping companies design, build and test new aircraft and engines for both public and private clients.
"Our recently hardened knowledge of departure testing and Justin's acceptance to SETP will greatly expand our ability to contribute to future projects," said Seguin, mentioning the flight test renaissance currently driven by tech companies such as Google and others in the San Francisco Bay area wanting to get into aerospace.
***
Trish Mills, vice president of Shared Services for Scaled Composites, said they also had an amazing year of designing, building, and testing new aircraft.
"Throughout this year, we were fortunate enough to see two of our carefully crafted new aircraft types take to the sky for the first time," said Mills.
Scaled performed its first small Unmanned Aircraft System operations under FAA Part 107 at the California City Airport, which she said was an incredible accomplishment. "We have even more fun planned for 2017 — stay tuned!"
*****
Taught exclusively by former military flight instructors with many thousands of hours of experience, Flight Research Inc. has exceeded its goals for 2016.
"Not only have our standard courses increased by four times over last year, we also added new courses to our curriculum including our Helicopter and High Performance URRT where pilots experience transonic effects, not available in any other program," explains Vice President of Operations, Scott Glaser. "In addition, our national leading Upset Recognition and Recovery Training program continues to grow."
The Mojave-based company also works with The International Flight Test Institute. Glaser said that among other efforts, Flight Research executed a unique First Flight Course for customers at the Commercial Aircraft Company of China which prepared their crews for the upcoming first flight of the C919 airliner.
"Our instructors traveled to China to assist in selection of the crews and present valuable safety information at China's annual Flight Test Symposium, as well as attend their Zhuhai Airshow."
Flight Research Inc. uses a number of aircraft in their training which can be customize to a customer's specific needs. These include the MB-326 jet trainer, the Sabreliner, the DHC1 Chipmunk, the T-67 Firefly and the NDN-IT Turbine Firecracker.
The course duration is two to four days depending on each customer's needs and experience, and many times the course can be completed over a weekend at the training facility in Mojave.
"Plane Crazy is one of the best things happening in Mojave!" says Cathy Hansen, president and founding director of the Mojave Transportation Museum Foundation.
Held on the third Saturday of each month at Mojave Air & Spaceport, Plane Crazy Saturday is a free historic aviation display day and a great opportunity for families to meet the aircraft owners and pilots.
"We have an educational presentation at 11 a.m. by people you read about in history books and aviation magazines. It's very informal and friendly, where the audience is free to ask questions and interact with guest speakers," added Hansen.
The event begins at 10 a.m. and continues until 2 p.m. Entrance to the flight line is through the Voyager Restaurant, which opens at 7 a.m. for breakfast. Posters, shirts and aerospace art are available for sale and viewing.
On Dec. 17, guest speaker Dick Rutan will share his adventures of the historical and record breaking flight of the Voyager. That evening, he and Burt Rutan will be attending a 30th Anniversary event at the Stuart O. Witt Event Center, which is open to the public. Contact www.mojavemuseum.org for tickets.
*****
Not everyone at the Mojave Air & Space Port gets excited about building aircraft and rockets — Doug Scroggins is all about tearing them apart.
In 1998 he came to Mojave to buy a Convair 880 jetliner and to start a foundation to save the plane.  "The foundation never took off as planned, but looking at Mojave's boneyard sparked an idea — to dismantle the retired jet liners stored at the airport," said Scroggins. He formed Scroggins Aviation which took on many dismantling jobs at Mojave.
Growing up around aviation, his father would take him to the airports. "I think I fell in love with airplanes the first time I saw one fly," said Scroggins. That passion led him to write a book "Junkyard Jets" along with Nicholas A. Veronico in 2010, depicting the life and death of a commercial airliner.
In 2008, Scroggins and his Chinese partner founded ARC Aerospace Industries, an aircraft dismantling and recycling company with its base operations in Victorville, Calif.
Scroggins sold his shares in 2012 to pursue his passion in the motion picture field of supplying aviation mock-ups and founded Scroggins Aviation Mockup & Effects, a Las Vegas based company, specializing in fabricating aerospace mock-ups to the film and television industry.
With his shop only a few hours away from Mojave, he often comes to the desert. "We keep our oversized aviation mockups in Mojave. Some of them include the MD-80 fuselage used in the movie Flight, starring Denzel Washington and the Airbus A320 fuselage sections used in the film Sully, starring Tom Hanks."
Scroggins' company has fabricated aircraft and helicopters for several blockbuster films: Captain America: Civil War, Jurassic World, Terminator Genisys and Independence Day, just to name a few.  Upcoming films in 2017 include Spider-Man: Homecoming, Dunkirk, Jumanji and Fifty Shades Darker.
"With new tax incentives, we are hoping more filming will be done in California," said Scroggins, whose company works on movies throughout the U.S. and Canada.