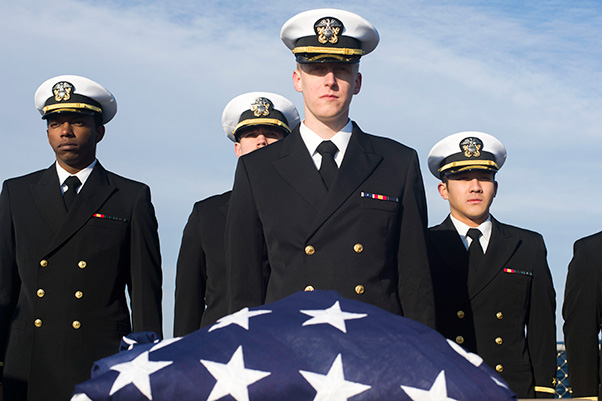 Arleigh Burke-Class guided-missile destroyer USS Cole (DDG 67) held a burial at sea for 18 former service members and one spouse on the ship's flight deck Dec. 30.
Cmdr. James J. Von St. Paul, Cole's executive officer, and Lt. Ethan Everts, assigned to Commander, Naval Surface Forces Atlantic Minitry Center, spoke during the ceremony.
"Today, Cole's crew had the privilege to render appropriate military honors for shipmates who have passed on from this life. The duty is a privilege because we have the chance to reflect on the rich tradition of service that we have inherited from the men and women who have gone before us." – Cmdr. James J. Von St. Paul, Cole's executive officer.
Historically, ships used burials at sea because they lacked proper means to bury Sailors. Today, the ceremony is one of the highest honors paid to former service members.
Burials at sea are open to all active-duty service members, retirees, and veterans who were honorably discharged, as well as their dependent family member. Requests for burials at sea can be made by service members or their families.
"Today was a new experience. It was a honor and a privilege to be part of something that we don't do every day in the Navy," said PO3 Madalyn Washington.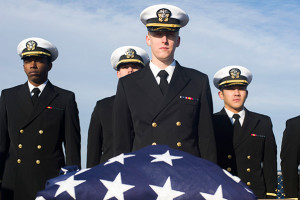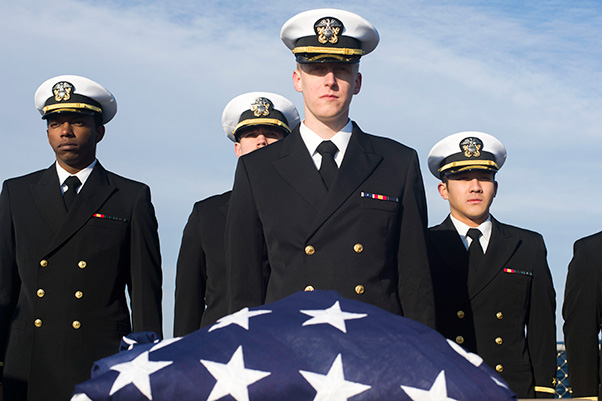 Cole, assigned to Commander, Task Force 65, is conducting a regularly-scheduled deployment in support of maritime security operations and theater security cooperation efforts in the U.S. 6th Fleet area of operations.
U.S. 6th Fleet, headquartered in Naples, Italy, conducts the full spectrum of joint and naval operations, often in concert with allied, joint, and interagency partners in order to advance U.S. national and security and stability in Europe and Africa.
"We had one veteran who served on three destroyers during World War II," said Ens. Charles Hodgkins, Cole's first lieutenant. "When I think about what it must have been like for these veterans during those times, I can imagine how important it meant to them to be buried at sea."