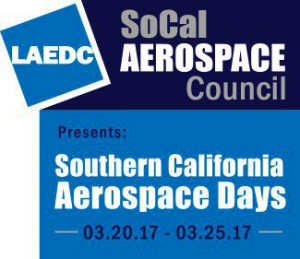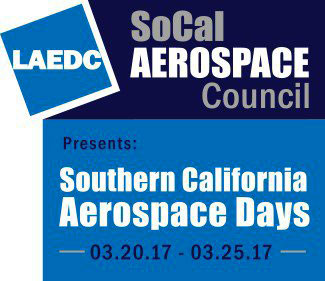 The Southern California Aerospace Council has launched the inaugural "Southern California Aerospace Days" meant to highlight the aerospace and defense industry's vital economic impact on our regional economy.
Throughout the week, the SCAC and its partners will feature networking receptions, elected official meet and greets, open houses, a startup "pitch" event, and resolutions by local and regional municipalities.
These events will bring together aerospace and defense industry leaders throughout Los Angeles County.
With more than 400 active participants from industry, labor, government, not-for-profit and education, the SCAC exits to defend Southern California's status as the aerospace capitol of the world, protecting and strengthening aerospace and defense industries, firms, suppliers and workers currently present in our region, as well as positioning the Southern California mega-region to be the world's hub for emerging sectors, technologies and occupations that will drive the industry in the future.
Scheduled events include:
March 20
SCAC Meeting, 5:30-7:30 p.m. at 300 S. Grand Ave., Suite 400 in Los Angeles
Drone Symposium, 6-9 p.m.
March 21
Starburst and SCAC Reception, 3-5 p.m., at Los Angeles Air Force Base
March 22
Morf3D Facility Tour, 1:30-3:30 p.m., in El Segundo, Calif.
March 23
Partner Events and Local District Meetings
March 24
National Defense Industry Association 67th Annual West Coast Acquisition Forum and Dinner, 9:30 a.m.-2 p.m. (forum), and 7:30-11 p.m. (dinner) at the Ritz-Carlton in Marine Del Rey
For more information and to RSVP, visit laedc.org/event/socal-aerospace-days