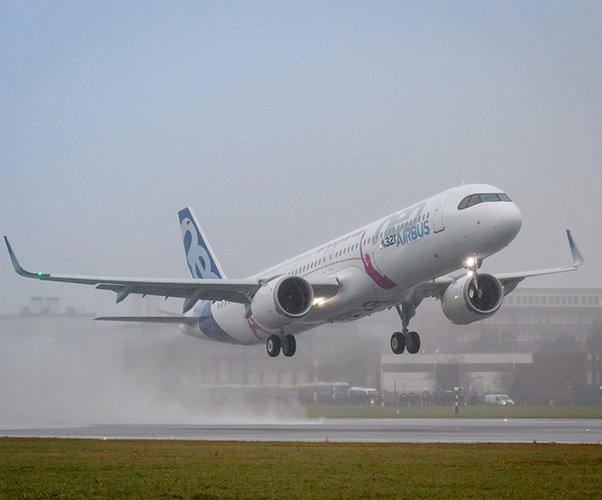 The first A321LR (Long Range) took off on its maiden flight from Hamburg, Germany, at 11:06, local time, Jan. 31, commencing its flight test program. The aircraft, MSN7877, is powered by CFM International LEAP-1A engines.
The aircraft's crew comprised: Experimental Test Pilots Yann Beaufils and Peter Lofts as well as Flight Test Engineers Frank Hohmeister, Jim Fawcett, Cedric Favrichon and Cabin Specialist Alexander Gentzsch.
The aircraft is now set to undergo a nearly 100 hour flight test programme, including transatlantic missions, for EASA and FAA Type Certification in Q2 2018. Entry into service is targeted for Q4 2018.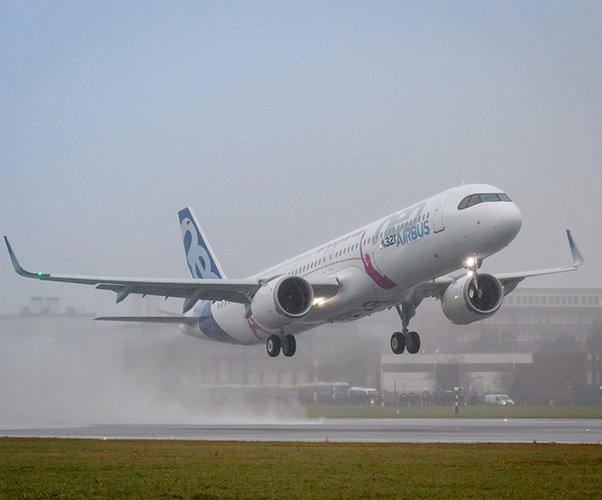 The A321LR features a new door configuration, enabling its operators to accommodate up to 240 passengers in Airbus' widest Single Aisle fuselage in the sky. The new Airspace by Airbus cabin available on the A320 Family additionally enhances the passengers' unrivalled travel experience. With further options, combining an increased Maximum Take Off Weight of 97 tonnes and a third Additional Centre Fuel Tank, the aircraft's range extends to 4,000 nautical miles, allowing airlines to tap into new long range market opportunities.
Incorporating the latest engines, aerodynamic advances, and cabin innovations, the A321neo offers a significant reduction in fuel consumption of 20 percent by 2020. With more than 1900 orders received from over 50 customers, to date the A321neo has captured a solid 80 percent of market share, making it the true aircraft of choice in the Middle of the Market.