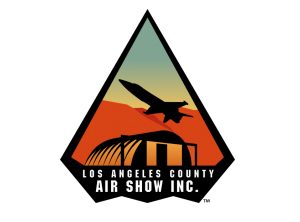 The Los Angeles County Air Show will be at General William J. Fox Airfield in Lancaster, Calif., March 24-25.
Now in its fifth year, the air show, powered by lead sponsor Lockheed Martin, will celebrate the impact the Antelope Valley has had on the aeronautical industry with its theme of 'First, Fastest and Farthest!" This includes the 75th anniversary of the Lockheed Martin Skunk Works.
"The unbridled passion for aircraft and the aerospace industry is at the very heart of this community and the Skunk Works® program has been an integral part of the Valley's history," said Ronda Perez, LACAS board president. "What better way to honor the Skunk Works® Program, our business community, all of the aeronautical companies and residents of the Antelope Valley than with a world class Air Show."
This year's air show will feature a full schedule of world-renowned aeronautical teams and aerobatic performers from all over the country, as well as skydivers and warbirds.
In addition to the attractions in the sky, there will again be an interactive STEM exhibition, believed to be the largest expo of any air show, with extensive static displays and inspirational Heroes and Legends panel discussions, featuring some of the world's most iconic pilots and industry leaders.
"For nearly 75 years, Lockheed Martin Skunk Works® has relentlessly pursued powerful ideas, keeping the men and women serving on the front lines for the United States first in mind," Lockheed Martin Skunk Works® General Manager and Executive Vice President Rob Weiss said. "We are thrilled to celebrate the legacy of the Skunk Works® with our community at the 2018 Los Angeles County Air Show and look forward to hosting the future generation of aerospace pioneers at the Lockheed Martin STEM Expo."
In the skies over the High Desert, attendees can see some iconic aircraft from World War II through to the present day.
U.S. military aircraft include the U.S. Air Force F-22 Raptor demonstration team, as well as a demonstration by a U.S. Marine Corps MV-22 Osprey. A U-2 Dragon Lady, based at Beale Air Force Base, Calif., will perform a fly-by.
Classic aircraft include a P-51 Mustang, a Supermarine Spitfire Mk XIV, a Vought F4U-1 Corsair, a North American F-86F Sabre, a Grumman F8F Bearcat, two P-38 Lightnings, a Boeing B-17G Flying Fortress and a North American B-25J Mitchell.
Civilian aircraft include the Edge 540, BO-105, Extra 300, F35C Bonanza, and Pitts Special S-1 among others.
Static display highlights include a Lockheed Martin F-35 Lightning II, the Scaled Composites BiPod Flying Car and the only flying Lockheed Vega.
Joining Presenting Sponsor Lockheed Martin, are Gold Sponsors Southern California Toyota, Los Angeles County, City of Lancaster, Northrop Grumman, Boeing, Learn 4 Life, IBEW/NECA, AVTA, GEM Mortgage, VanDam Farms, KTPI and more.
For more information on the Los Angeles County Air Show, visit www.lacountyairshow.com. You can also follow the Los Angeles County Air Show on Facebook, Twitter and Instagram for updates and announcements.
The Los Angeles County Air Show, Inc. is a 501(c)(3) non-profit corporation dedicated to promoting the importance of aviation for continued economic growth, inspiration and educational opportunities for our youth and enhancing awareness for the service and sacrifice of our military men and women.