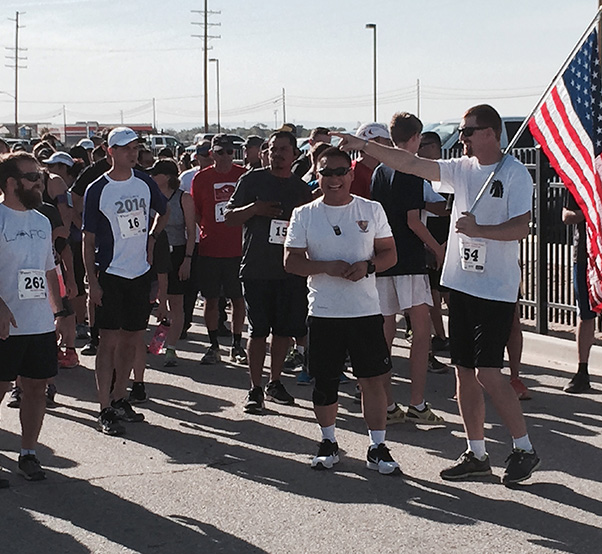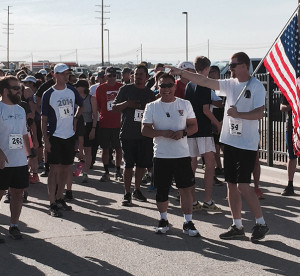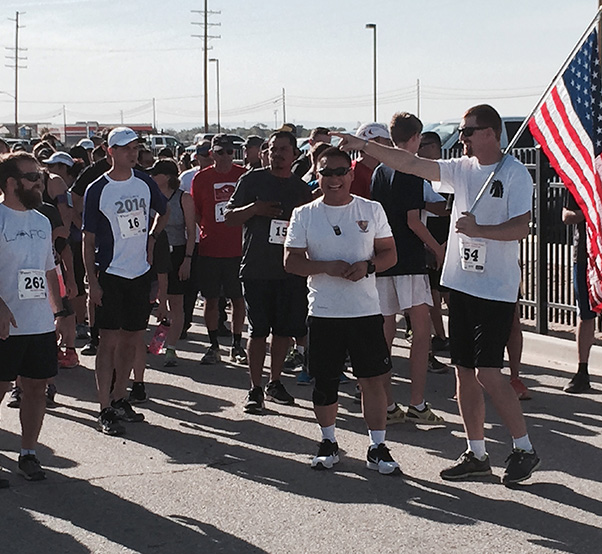 ROSAMOND, Calif. — In the years since a deadly Taliban attack killed the infantry grunt known, simply, as "Joey," his Marine brothers and sisters, his family and friends, and a bunch of patriots, have been running in his honor.
Joey Lopez Pratti was one of 25 Marines from the 3rd Battalion, 5th Marines — known as the "Darkhorse Regiment" — who were killed in a deployment to Afghanistan in 2010-2011 that became known as the "Million Steps" march.
This year's run — the 8th Annual Joey Lopez-Pratti Memorial 5K – is June 2, with the start point at Rosamond High School, located at 2925 Rosamond Blvd. The check-in is 7 a.m., with pre-race ceremony, always a stirring event with color guard, at 7:30 a.m., at 8 a.m., the runners cross the start line. Walkers cross the start line, too. You can walk.
"We keep making it better every year," said the man that Joey considered to be his real dad, Art Pratti Sr.
The unit's motto is "Get Some!" Brother Marines, veterans and Marines from Joey's unit at Camp Pendleton show up annually for the run. Funds raised go to the Dark Horse Lodge, a Marine family non-profit, and Youth for Christ.
Registration for active duty military, seniors and students is $30; kids 13 and under is $25; and all others, $35, with a $5 increase for same day registration. All paid runners receive Joseph Lopez-Pratti memorial runner's shirts.
Pre-registration is at www.active.com, with key word: Pratti.
The broad grin in one of his Marine Corps photos tells everyone a lot about Joey. His last message, through Art Pratti, the guy he knew as dad, was to his mom, via text: "Hey dad, I'm flying out of Leatherneck tonight to my area of operation, so this is the last time I'll be texting you.
"I have been reading the Bible every day, and talking to God every day, and it's been helping me a lot, so far. If for some reason something happens to me and I don't come home, make sure mom understands I have a relationship with God now, and I'm OK. I love you dad."
Soon after, Lance Cpl. Joey Lopez-Pratti, aged 26, was killed in action.
That deployment came at such a steep cost Marine veteran author Bing West wrote a book titled "A Million Steps."
Some were teenagers when they deployed, and some now are in their 30s.
The hills of Rosamond are where a younger Joey Lopez-Pratti did his own trail running to prepare for his destiny in the Marine Corps.
Since early childhood, Joey recognized his "step" family, as his authentic family, and that is how he came to be known as Joey Lopez-Pratti. Tracy Pratti of Rosamond is his mom, always.
At the end of the race, volunteers from Antelope Valley's Crazy Otto's are grilling breakfast burritos to raise funds.
"We will be out there," said Juan Blanco, president of Coffee4Veterans, the group that is hosted weekly by restauranteur Jin Hur at Crazy Otto's Restaurant on Avenue I in Lancaster.
Diner owner Jin Hur's son, Marine Cpl. Richard Hur, served with Joey in the 3/5 during the bloody "Million Steps" deployment, so named because the unit took a million steps on foot, fighting in Helmand Province, which was infested with Taliban insurgents.
Joey Lopez Pratti and his brother Marines are memorialized on State Highway 14, that portion of the Antelope Valley Freeway that threads past the hills of Rosamond. Erected with volunteer funds and authorized by legislation, the big highway sign commemorates the Joey Lopez-Pratti Memorial Highway and his brothers of the 3/5 Darkhorse Regiment who were killed in Helmand Province in America's longest war.