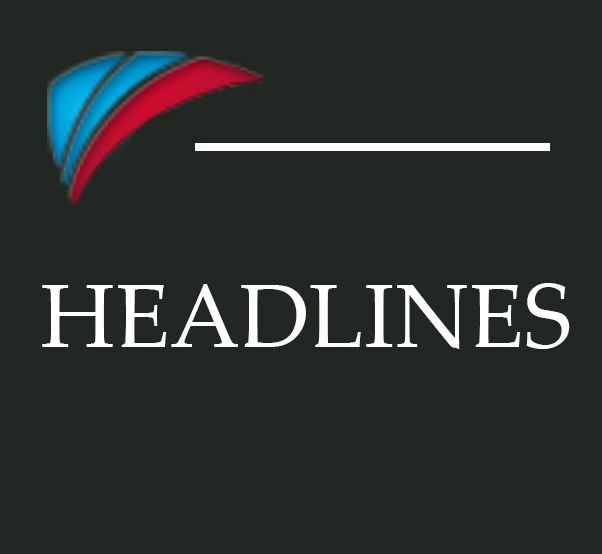 News
Russian Su-35 fighter makes 'irresponsible' intercept of Navy P-8A over Mediterranean-
A Navy surveillance aircraft was intercepted by a Russian fighter over the Mediterranean Sea "determined to be unsafe," according to a late June 4 statement from U.S. 6th Fleet.

Baghdad's Green Zone reopens to the public after 16 years-
Baghdad's Green Zone area, the heavily fortified strip on the west bank of the Tigris River, reopened to the public June 4 after 16 years — a move meant to portray increased confidence in the country's overall security situation after years of war.


Business
U.S. State Department approves $1.7 billion sale of F-16s to Bulgaria-
The U.S. State Department on Monday approved the Bulgarian government's request to buy eight F-16 aircraft and an assortment of related equipment and weapons.

GSA chooses 22 companies to assist IT modernization solutions-
Federal agencies that participate in the Centers of Excellence program will soon have more tools at their disposal for discovering the areas of greatest IT modernization need within their organization.

No Pentagon penalty after defense worker claims hostile workplace-
The Pentagon's top weapons buyer declined to impose disciplinary action recommended by the inspector general against Leidos Holdings Inc. for allegedly retaliating against a woman who complained of a hostile work environment at a subcontractor.


Defense
Here's what first few years of U.S. Space Command might look like-
Air Force Gen. Jay Raymond, who is nominated to lead U.S. Space Command, breezed through his confirmation hearing June 4. If approved by the Senate, Raymond's confirmation will be the first step necessary to establish the new combatant command.

Cancer-causing foam could be banned in military training next year, off military bases entirely by 2029-
House lawmakers would force military bases to stop using toxic firefighting foam in almost all training activities and ban them altogether over the next decade under legislation unveiled this week.

Pentagon's No. 3 official needs a nomination in June — or else-
In a building full of acting officials, the clock is ticking on one in particular.

One-way tracers, spoof-proof artillery, other Army ammunition developments coming soon-
The Army can't simply rely on Cold War-era munitions stocks as even the age-old artillery shell and the humble small-arms ammunition are seeing major upgrades that weren't possible just five years ago.

Army artillery is doubling range, fire rates, working on smaller rounds for attack helos, AI for targeting faster-
In the next two years the Army will test a completely integrated artillery system that can fire twice as far and twice as fast as what soldiers currently use.

How changes to mission command will mean soldiers taking risks, taking charge on complex battlefields-
An unnamed Army brigade commander has seemingly constant strikes against his units, jammed radios, enemy air attacks, indirect fires landing from what looks like every direction.

Coming soon to the U.S. Army: Combat-capable hypersonic and laser weapons-
The Army will field a hypersonic weapon and a directed energy weapon in less than four years and the Rapid Capabilities and Critical Technologies Office is leading the charge, according to its director.

Army wants hypersonic missile unit by 2023: Lt. Gen. Thurgood-
The Army will field a battery of truck-borne hypersonic missiles in 2023, with a contract award in August, the service's new three-star Program Executive Officer said.

B-1 Lancer readiness is in the toilet, here's why-
The state of the U.S. Air Force's B-1B Lancer fleet is bad — really bad — and lawmakers on the House Armed Services seapower and projection forces subcommittee want the service to come up with a plan to fix the problem.

Defense policy bill opens new partisan fight over America's nuclear arsenal-
Over Republican objections, a Democratic-controlled House panel on June 4 advanced legislation to halt deployment of a new low-yield nuclear warhead and bar any withdrawal from the Open Skies Treaty.

Lawmakers want the final say on Air Force One paint job-
Some U.S. lawmakers want the final say if President Trump decides to change Air Force One's paint job from the blue-and-white livery that has adorned presidential planes for more than a half century.


Veterans
Chasing demons: 75 years on, D-Day haunts, drives its vets-
They are back, some for the first time since war stole their innocence 75 years ago on Normandy's D-Day beaches.

Wait time for burial at Arlington can be nearly a year: IG report-
Military families can wait up to 49 weeks for burials of loved ones at Arlington National Cemetery because of the high demand for graveside ceremonies and the increasing mortality rates of older veterans, according to a Pentagon Inspector General's report.

VA on track to cure nearly all patients with Hepatitis C-
Four years ago, the Department of Veterans Affairs launched an ambitious initiative to cure all VA patients with chronic hepatitis C. Today, the department is more than three-quarters of the way, healing nearly 100,000 veterans of the virus, with 26,000 more to go.

90,000 'blue water' Vietnam veterans in line for disability benefits after Justice officials drop appeal-
The Department of Justice will drop its appeal of a federal court decision awarding disability benefits to tens of thousands of veterans who claim exposure to cancer-causing chemical defoliants while serving in the seas near Vietnam, handing advocates what appears to be a final legal victory.