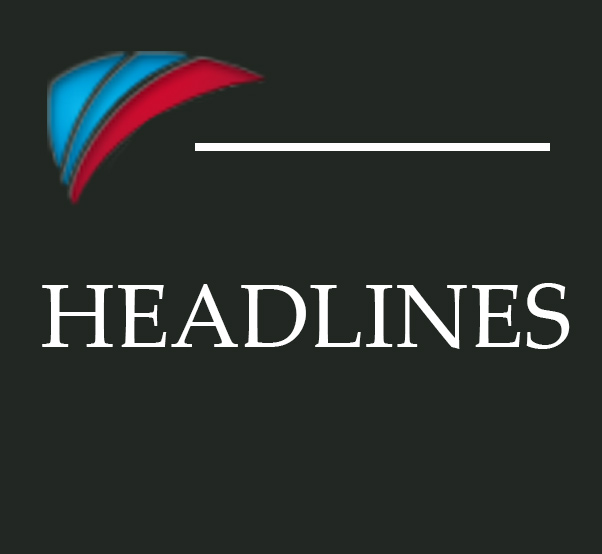 News
Air Force jet accidentally fires rocket into Arizona desert-
The Air Force is investigating after a jet accidentally fired a rocket into the desert about halfway between Phoenix and Tucson, Arizona, on Thursday.

Secretary of State Pompeo declines to sign risky Afghan peace deal-
The U.S. is closing in on a deal with the Taliban that is designed to wind down America's 18-year war in Afghanistan, but the best indication of how risky the pact may be is this: Secretary of State Mike Pompeo is declining to sign it, according to senior U.S., Afghan and European officials.

Here's everything Pentagon is putting on hold to concentrate on building border wall-
Several schools and weapons ranges, as well as hazardous waste treatment, special operations and a host of other facilities are on the chopping block following Defense Secretary Mark Esper's Sept. 4 decision to reallocate $3.6 billion in defense spending away from military construction projects in favor of helping build barriers along the US-Mexico border.

U.S. Air Force to keep A-10 off the chopping block in next budget request-
The A-10 Warthog will not be one of the planes the U.S. Air Force requests to retire in its upcoming fiscal 2021 budget request, a senior service official confirmed.

F-22, F-35 won't hit Mattis' readiness targets-
The Air Force's stealthy fighters will not meet an 80 percent mission capable rate requirement set by former Secretary of Defense Jim Mattis, top officials revealed Sept. 4.


Business
Pentagon reveals fate of money paid to industry after missile defense program was canceled-
The Pentagon will not seek repayment from industry for money tied to the now-canceled Redesigned Kill Vehicle program, Undersecretary of Defense for Research and Engineering Mike Griffin confirmed Sept, 5.

U.S. Army faces struggles working with small businesses-
The U.S. Army faces problems on multiple fronts when it comes to sending more of their business to small companies, the head of Army Futures Command said Sept. 4.

U.S. ratchets up focus on incentivizing arms exports to allies-
U.S. officials are pointing to the recent sale of eight F-16 fighter jets to Bulgaria as an early success in their efforts to export American weapons to countries caught up in a great power competition between the United States, Russia and China.

With $414M helicopter deal inked, Leonardo preps for another sale to Poland-
Following Leonardo's deal in April with Poland under which the country ordered four AW101 helicopters, the company aims to secure a deal for the supply of AW249 helicopters under the country's much-awaited combat helicopter tender.

Japan seeks improved aerial refueling, military transport capabilities in KC-46 funding request-
Japan's Ministry of Defense has confirmed it is seeking to increase its fleet of Boeing KC-46A Pegasus tankers, adding to its current order of four aircraft.

Saab, Diehl Defence team up to offer missiles to Romanian, Bulgarian navies-
As Romania and Bulgaria intensify efforts to boost their capabilities in the Black Sea, Swedish company Saab and its German partner Diehl Defence are teaming up to offer systems in the countries' two missile tenders.

Poland asks U.S. for anti-tank missiles, military transport planes-
Poland has filed two letters of request to the U.S. Defense Security Cooperation Agency to acquire FGM-148 Javelin man-portable anti-tank missile systems and five Lockheed Martin-made C-130H Hercules transport aircraft, according to Polish Defence Minister Mariusz Blaszczak.

Navy contractors feud over who pays for fixes to troubled $13 billion warship–
Almost two years after the U.S. Navy's costliest warship was first hobbled by manufacturing defects with its propulsion system, the two companies at the center of the breakdown are haggling over who will have to pay back taxpayers for fixing the problem.

Lockheed nabs $50.3M Navy contract for Aegis system upgrades-
The contract covers integration and testing of upgrades on nine new Arleigh Burke ships and seven others undergoing modernization.


Defense
Bioengineering, lasers, more drones: Griffin outlines Pentagon's tech wish list-
If the U.S. wants to maintain its military edge over competitors Russia and China, it has to be smart with how it invests its relatively limited research and development funds.

'Controversial changes' are coming in US Air Force's next budget, its top civilian says-
The U.S. Air Force's top civilian hinted the service will make major cuts to certain legacy programs — and potentially retire entire aircraft inventories — to further invest in advanced technology for combating future threats.

Nuclear gravity bomb, warhead upgrades face new delays-
The United States' B61-12 nuclear gravity bomb may come in as much as 18 months late, with the W88 submarine-launched ballistic missile warhead facing a shorter delay, a top National Nuclear Security Administration official confirmed Sept. 4.

Pentagon halts work on directed-energy beam to stop enemy missiles-
The Pentagon is shelving a directed-energy program it was hoping to use in space to destroy enemy intercontinental ballistic missiles in their boost phase.

Air Force is ready to scrap older aircraft to prepare for future wars-
The U.S. Air Force no longer wants to kick the can down the road on aging aircraft that may not be suitable for a fight against a near-peer adversary such as China or Russia.

Army leaders aren't waiting for Space Force to invest in low-orbit weapons-
Army senior leaders on Wednesday mapped out the service's plans to equip combat brigades with sophisticated space capabilities, following the Pentagon's recent reiteration of support for establishing a U.S. Space Force.

Army studying whether M1 tank replacement should be driver-optional-
As the Army moves ahead with its effort to replace the Bradley fighting vehicle, it will be another three years before senior leaders decide what to do with the service's Cold War-era M1 Abrams tank.