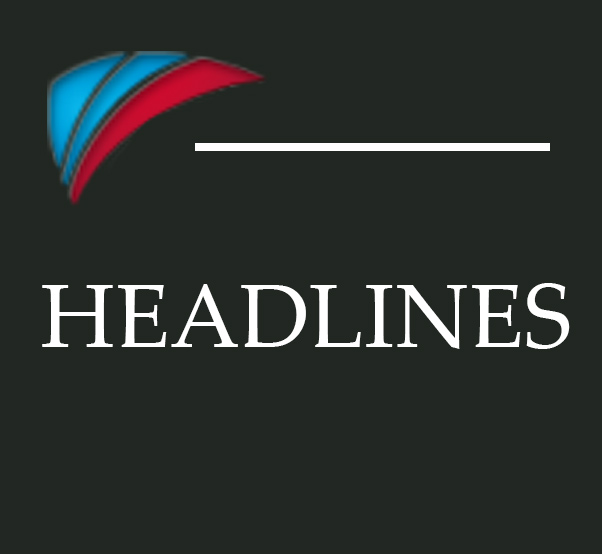 News
U.S. soldiers relocate to Army's new hub in Korea as North builds up weapons that can reach it-
Soldiers on the Korean Peninsula are in the final stages of a relocation plan that consolidates U.S. forces at a new hub south of Seoul, in an area North Korea appears to have labeled a "fat target" for its new weapons.

North Korea says it test-fired new multiple rocket launcher-
North Korea confirmed Nov. 1 it conducted its third test-firing of a new "super-large" multiple rocket launcher that it says expands its ability to destroy enemy targets in surprise attacks.

Armed drones to fly out of Niger air base now operational after delayed completion-
Nigerien Air Base 201 is now operational — roughly a year after it was supposed to be completed.

Joint Turkish, Russian patrols begin in Syrian region-
Turkey and Russia launched joint patrols Nov. 1 in northeastern Syria, under a deal that halted a Turkish offensive against Syrian Kurdish fighters who were forced to withdraw from the border area following Ankara's incursion.


Business
LMI boosts its predictive maintenance abilities with acquisition-
Not-for-profit consulting firm LMI announced Nov. 1 it has acquired Clockwork Solutions, a firm based in Austin Texas, as a way to bolster its predictive maintenance capabilities.

Three teams move on in medium-sized robotic vehicle prototype competition-
Three teams have been picked to move on in the U.S. Army competition to build medium-sized Robotic Combat Vehicle prototypes, according to a Nov. 1 announcement on the National Advanced Mobility Consortium's website.

F-22's agile developers to deliver first Link 16 capability next year-
The F-22 Raptor is among the planet's most advanced combat aircraft, but to ensure it stays ahead of new Russian and Chinese fifth-generation fighters, the service has had to rip up the rulebook—and get Lockheed Martin to rip up its own, too.

Taiwan ready to buy A1M2T Abrams tanks from U.S.-
Taiwan is prepared to purchase 108 Abrams M1A2T tanks from the United States under a $2.2 billion deal, the Taiwanese army chief of staff said.

Littoral combat ship USS Kansas City finishes acceptance trials-
The U.S. Navy's 11th Independence-variant littoral combat ship, the USS Kansas City, this week finished its last major task before its delivery to the branch.


Defense
Guided, longer-range Carl-Gustafs are on their way-
Carl-Gustaf fans will see a new, longer-range and guided version of their favorite recoilless rifle tested in the coming year.

Army selects GDLS' robotic mule to haul soldier gear into battle-
The U.S. Army just awarded a contract worth $162 million to General Dynamics Land Systems to produce remote-controlled robotic mule vehicles to transport heavy combat necessities so small units won't have to carry them into battle.

U.S. Navy is having so many problems maintaining aircraft carriers that it asked Carnival Cruise Line for ideas-
The U.S. Navy is looking for answers to its maintenance and readiness problems, and this search brought the service to Carnival Cruise Line.


Veterans
Marine believed to be oldest surviving Devil Dog from Iwo Jima dies-
The reported oldest living Marine veteran from the battle of Iwo Jima in World War II died Oct. 29, at the age of 103.

White House declares all of November as Veterans and Military Families month-
As he has for each of the last two years, President Donald Trump issued a proclamation declaring all of November as a month to honor American veterans and military families in an effort to extend traditional Veterans Day celebrations.

Senate Dems blast OMB for delaying VA decision on new Agent Orange presumptives-
Democrats on the Senate Veterans Affairs Committee have written the Office of Management and Budget urging the department to stop obstructing a Department of Veterans Affairs' decision to include new diseases on a list of conditions presumed linked to Agent Orange.

Veterans unemployment down again as overall rate rises slightly-
Veterans unemployment rates dropped slightly in October even as the national unemployment rate rose.