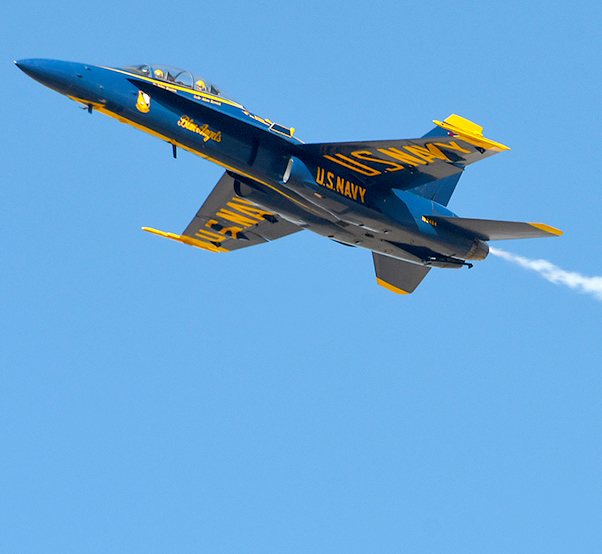 LANCASTER, Calif.–Visitors to the sixth annual Los Angeles County Air Show, the weekend of March 21-22 may remember this as the year the airshow hit full stride on improvements and innovations on everything from ground to sky.
After welcoming two members of the U.S. Navy Blue Angels Flight Demonstration Squadron who flew in for an afternoon news conference at Gen. William J. Fox Airfield, L.A. County Airshow President Mike VanKirk told a terminal audience packed with volunteers and local dignitaries that airshow planners listened, learned and put into place improvements audiences wanted.
Flying demonstrations and static aircraft exhibits are up, admission prices are down, but breaking records for selling more tickets faster than ever before. Senior citizens over 65, active military, veterans and kids under 15 get in free. And there will be more and better options for seeing the airshow, with the addition of a front-and-center Flight Line Club ticket package, and an upgrade for prime runway seating.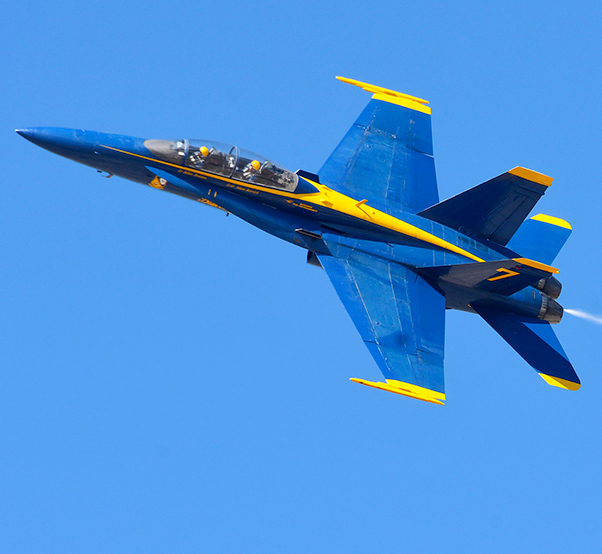 On the creature comforts front, the details on the good news come from Betty Evans, business manager of the air show since the beginning, who job description begins with recruiting the 450 volunteers and 140 Civil Air Patrol cadets who are parking attendants, and extends to dealing with all ground concessions. And concessions are one area where big changes are expected in 2020. Business Manager Evans reports that the airshow brought aboard for this year a National Master of Concessions as the agent to line up vendors and concessionaires.
The expected result, Evans said, is more affordable, varied and easily accessible choices in food and beverages, with less waiting time. And she said those changes came in response to visitor feedback. The one complaint beyond the Air Show Board's control, she pointed out, is weather.
For more information on the air show, visit https://lacountyairshow.com/.