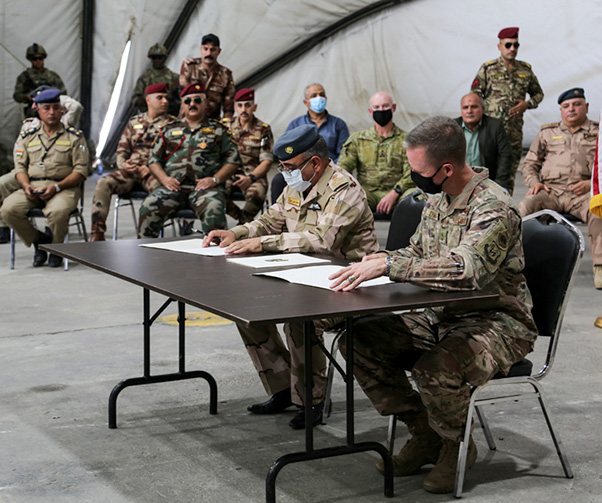 The United States is reducing its troop presence in Iraq this month from 5,200 to 3,000, the top American commander for the Middle East said Sept. 9, 2020, as President Donald Trump tries to make good on his campaign promise to get America out of "endless wars."
During a visit to Iraq, Marine Gen. Frank McKenzie, the commander of U.S. Central Command, said the reduction in Iraq reflects the Trump administration's confidence in the ability of U.S.-trained Iraqi security forces to handle the militant threat from the Islamic State group, which entered Iraq from Syria in 2014.
The move also comes as Trump faces criticism for allegedly denigrating American war dead as "losers" and "suckers." He has denied the allegation, first reported by The Atlantic magazine last week, which surfaced at a time of heightened tension in his relationship with the military. Trump added to the perception of a growing split with Pentagon leaders when he said on Monday that they want to fight wars to boost the profits of defense companies.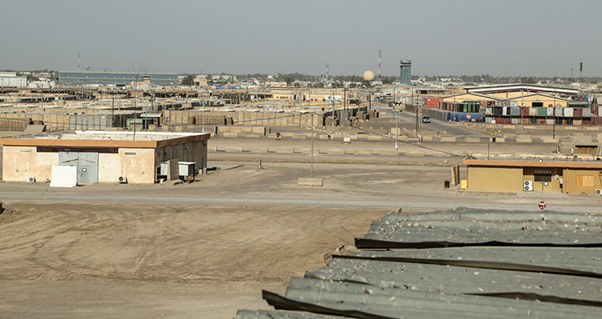 A senior administration official told reporters aboard Air Force One late Sept. 8 that an announcement on the withdrawal of additional troops from Afghanistan also could be expected in the coming days. The official was not authorized to discuss the matter publicly before the formal announcement.
Trump has been trying to make the case that he has fulfilled the promises he made four years ago as he campaigns for a second term.
U.S. forces have been in Afghanistan since 2001. They invaded Iraq in 2003 and left in 2011 but returned in 2014 after the Islamic State group overran large parts of Iraq. In June, McKenzie announced that the number of U.S. troops in Afghanistan had dropped to 8,600, the level that the U.S. agreed to in a February peace with the Taliban that also calls on the U.S. to withdraw entirely by next spring.