The 53rd Weapons Evaluation Group at Eglin Air Force Base, Fla., recently conducted the largest maritime Weapons System Evaluation Program, to include Combat Hammer, Combat Archer, and Combat Shield April 7-15, 2022.
Throughout the two-week period, squadrons were evaluated on their ability to conduct air-to-air and air-to-ground operations along with assessing the electronic warfare systems of the A-10 Thunderbolt II.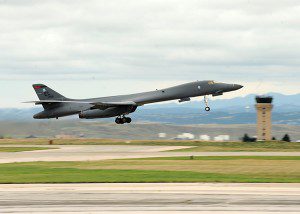 Ten A-10s from the 74th Fighter Squadron participated in all three combat exercises, and were evaluated on Maverick and Laser Guided Weapon capabilities against maritime targets, providing a unique tactical problem that simulates employment against complex adversaries. During the Combat Hammer portion of WSEP the 1st Special Operations Wing integrated with the 74th FS assisting with target acquisition.
"Being an ISR platform, the U-28 has a unique set of tools that has the ability to form a synergistic effect with our fighter aircraft counterparts," said Capt. Evaldo De Armas, 1 SOW U-28A Instructor Pilot. "Any opportunity to leverage training and integration with the greater Air Force, especially close to home is a valuable commodity."
Executing operational test objectives, the 422nd Test and Evaluation Squadron also took part in the maritime event with three A-10s from Nellis AFB, Nev. The pilots shot AGR-20 rockets against a myriad of targets with the goal to develop standoff tactics to further increase survivability in engagements similar to the exercise environment.
"This is an extremely rare opportunity, as live air to surface weapons ranges with real maritime targets are uncommon," said Maj. Randall Ott, 59th TES program manager.
"Maritime targets are expected in several tactical environments, and being able to prosecute many of them quickly is important to several Combatant Commanders. Our primary goal was to validate assumptions, refine TTPs, and ensure we disseminate this information to Combatant Commanders and CAF A-10 squadrons."
Three B-1 Lancers from the 34th Bomb Squadron also participated in Combat Hammer, testing specific Joint Air-to-Surface Standoff Missile employment parameters and the correlation to weapon impact timing.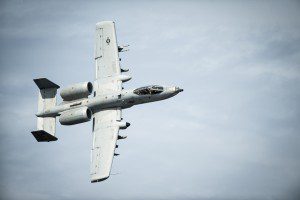 "The overall intent was to better understand all phases of flight to validate previous data points and confirm assumed data points," said Capt. Ryan McEwen, 34th BS B-1B Instructor WSO. "Overall the test was successful and has potential implications for various Combat Air Force aircraft. The data we gathered will be used to create a Flash Tactics Bulletin that will be applicable to all aircraft that employ JASSM."
Also taking part in WSEP, MQ-9 Reapers and crews from the 12th Special Operation Squadron and the 3rd SOS built off the 556th TES' successful test back in 2021 by adding a weapons element with the intent to deploy with minimal equipment and personnel to execute operations.
"We are executing a completely new tactic from a logistics standpoint," said Maj. Nathan Tesch, 86th Fighter Weapons Squadron MQ-9 lead evaluator. "Auto Takeoff and Land Capability will allow for force projection of the MQ-9. We are moving to a leaner setup and not using established footprints for extended operations. We need to be able to move at a moment's notice and have to train our MQ-9 crews to the new capabilities for the effect."
During the evaluation, the crews were able to identify deficiency in the technical orders for weapons build allowing for an update to the tactic of rapid deployment of MQ-9s.
"We are seeing a shift in priorities to focus on near peer capabilities in different theaters," said Lt Col. Stephen Cline, 86th FWS Detachment 1 commander. "This may very well be the last time we ever conduct a maritime WSEP of this magnitude in the Gulf of Mexico."
All combat evaluation programs fall under Combat Air Force Plan 53, which evaluates the reliability, maintainability, suitability, accuracy, and readiness of complete fielded combat weapons systems against realistic threats and targets when employed by the operational air force.