The November iteration of Plane Crazy Saturday at the Mojave Air and Space Port Rutan Field will honor the recently passed Al Hansen.
At 11 a.m., a special plaque honoring Al will be unveiled in Legacy Park and there will be a fly over at noon (weather permitting).
This month's special presentation will be "Al Hansen Flying Adventures" in the MASP board room, following the ceremony in the park. Of all the aircraft Al flew, the F-86 was his favorite.
Additionally, Plane Crazy Saturday will be collecting unwrapped toys for the Mojave CHP – ChiP's for Kids! PLEASE bring an unwrapped toy to donate!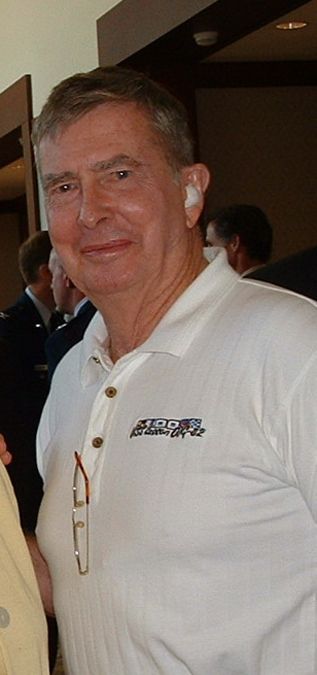 There will also be historic aircraft on display, and the Voyager Restaurant opens at 8 a.m.
Historic aircraft forms will be signed during the event. Attendees are reminded that the only animals allowed on the flight line are service animals, and the flight line is a no-smoking area.
The Museum would like to thank the sponsors of this event: the Mojave Air and Space Port, Aerotech News and Review, The Loop Community Newspaper, Scaled Composites, Comfort Inn & Suites, Golden Queen Mining Company, The Rosamond News, Mission Bank, Karl's Hardware—Mojave, Rosamond and Boron, Thom Lapworth—CivMil support, and Voyager Restaurant.
For more information, visit www.mojavemuseum.org.
Albert C. Hansen was a General Contractor, vintage aircraft re-builder, owner and collector. Al was born in December 1930 and was raised in South Pasadena and moved to Mojave after service in U.S. Army in 1956. He first came to Mojave in 1947 with his father Dr. Homer Hansen and worked on the Hansen Wilderness Ranch north of Mojave. He was active in renting his aircraft for movie production work for 25 years.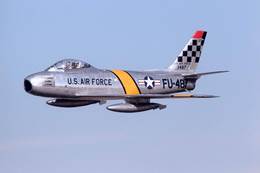 Al participated in many adventuresome aviation projects, including: B-29 "Keebird" retrieval effort in Greenland; flying seven C-7 Caribou aircraft from Kwajalein Atoll; purchasing and flying a PBY Catalina across the Atlantic from Madrid, Spain, to Mojave; flying a HU-16 Albatross from Grand Turk, in the British West Indies to Mojave; and ferrying numerous UH-1H helicopters across the nation. His favorite activity was flying his F-86E Sabre and Fouga Magister CM-170 through the clear Mojave skies. His first airplane was a T-28B that he purchased in 1962. He flew it from a ranch west of Lancaster to Mojave Airport and that started his love affair with aircraft and the Mojave Airport.