by Bob Alvis
special to Aerotech News
With the theme "We Owe Them a Lot" the community of Mojave came together at the Mojave High School auditorium to pause and remember the sacrifice of the American soldiers that for generations defended the freedoms and values of America and its people.
No matter how large or small a gathering is, the heart of any program is in the spirit it is presented in, and the organizers put together a program in a very short period of time and did justice to all that served in the branches of the military.
As Melissa Lopez Class President welcomed us all the feeling began to hit home as we took the journey of Veterans Day traditions with the moment of silence for the fallen, the National Anthem, and the pledge of Allegiance that followed the presentation of colors by the Rosamond Air Force Junior ROTC.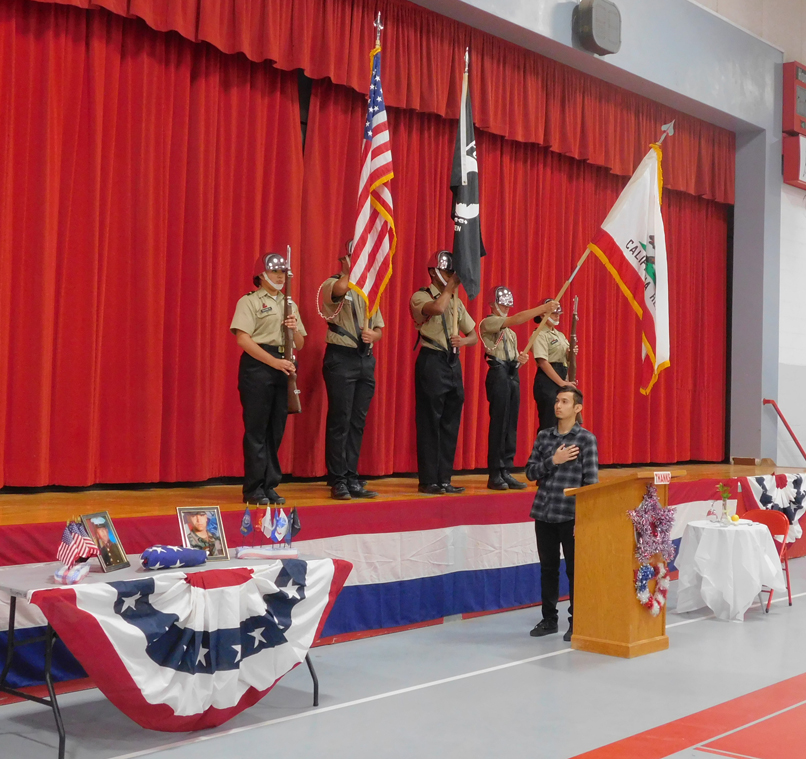 MaLeah Brown-Washington presented the POW table and told the story of its significance to generations of soldiers that were lost as POWs or missing in action — MIA's).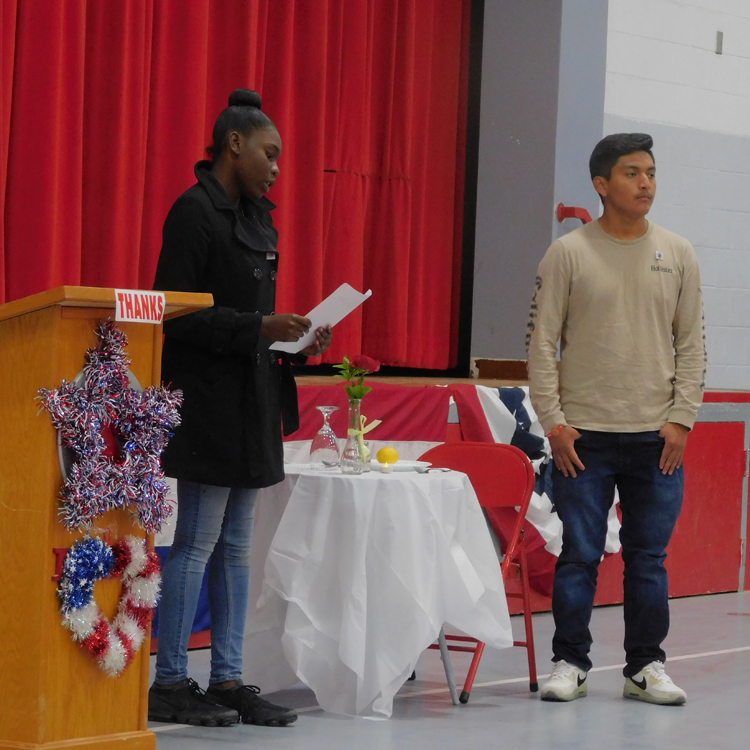 Keynote speaker was Bob Stambovsky, Marine and pilot, who took the opportunity to reach out to students in the gathering to inspire them and look to education as the keys for a successful life and that for many that success in education and with a military career can open the doors to great adventure and exploration in many fields of technical expertise.
Tami Kelly who helped to bring the program together gave the closing remarks and thanked all those in attendance and wrapped up the program.
All in all a great program that lived up to the theme We Owe Them A Lot, and we in attendance also wanted it to be known that the work put in by the students and contributors that we also "owe you a lot" for making sure the Mojave community had a program and did not let Veterans Day slip by without being recognized.
Salute and well done.