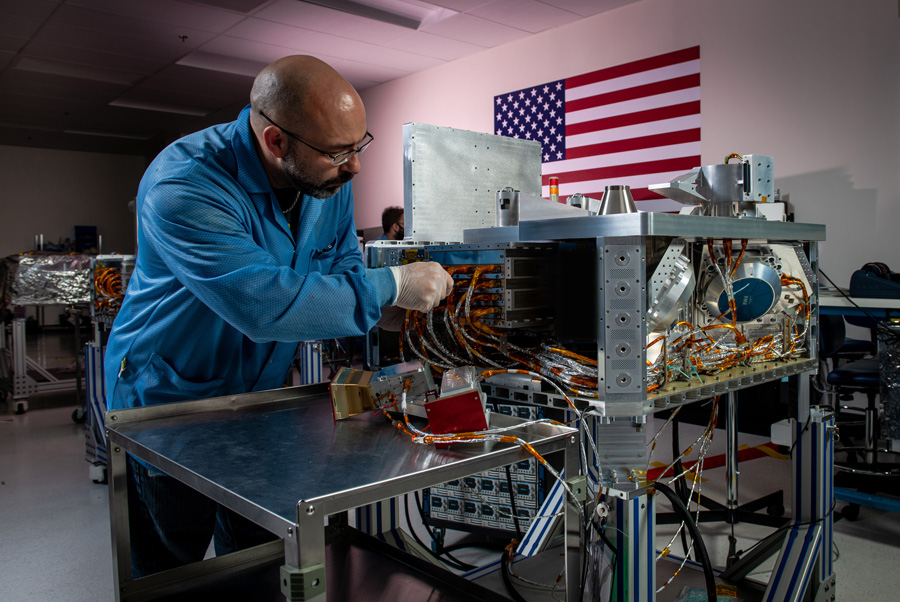 Small satellite manufacturer and mission services provider Blue Canyon Technologies LLC, a subsidiary of Raytheon Technologies, announced the launch of eight avionics systems aboard Artemis 1 on Nov. 16, 2022.
Artemis 1 is the first test flight of NASA's new Space Launch System rocket to send an uncrewed Orion capsule to lunar orbit. Orion is spending approximately six weeks in space before returning to Earth on Dec. 28. In addition to the Orion spacecraft, the SLS rocket is carrying 10 CubeSats that will deploy to perform their own technology demonstrations and scientific investigations for numerous missions.
Of the 10 CubeSats aboard, Blue Canyon provided eight avionics systems, including its XACT-15, XACT-50, and XB1 Avionics. The company's components are equipped with a powerful processing core that enables CubeSats to point with the highest accuracy. The hardware was delivered five years ago for numerous customer payloads, including multiple foreign customers.
"The Artemis 1 CubeSats all have unique needs, and BCT is proud to be able to support these missions with common designs and solutions." said Matt Pallas, Executive Director of Component Programs at Blue Canyon Technologies. "We're looking forward to supporting our NASA, domestic, and international customers as they expand the frontiers of small satellite technology."
Blue Canyon is providing additional spacecraft buses and components for another upcoming historic launch, CIRCE, scheduled for late 2022. Teaming with U.S. Naval Research Laboratory and U.K. Defense Science Technology Laboratory, Blue Canyon will provide twin 6U CubeSats that will fly in a circular orbit to measure Earth's ionosphere and particle radiation environment. CIRCE, Coordinated Ionospheric Reconstruction CubeSat Experiment, will be the first U.K. satellite to launch from Spaceport Cornwall in Newquay on Virgin Orbit.
Work on the avionics systems aboard Artemis 1 was completed at Blue Canyon Technologies facilities in Boulder, Colo.