LANCASTER — They never knew what hit them. Of more than 40 Scud missiles fired at Saudi Arabia during the first Persian Gulf War, this was the one that got through.
Patriot Missiles, anti-missile missiles, were credited with knocking down most of the Scud missiles fired at cities in Israel and Saudi Arabia, but this one got through. A Patriot radar system was malfunctioning.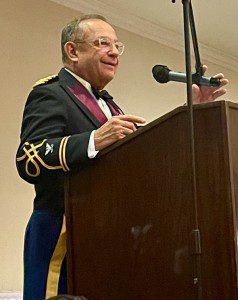 Debris was falling, and out in the flat horizon of sand and sun that is Saudi Arabia, a large warehouse shattered in a plume of black smoke. A Scud missile destroyed a barracks full of Americans three days before the war's end.
To Capt. Vito Imbasciani the scene that unfurled hovered between the unreal, and the surreal. The first Persian Gulf War was almost over, but not before the missile launched by Iraqi dictator Saddam Hussein hit the barracks for dozens of National Guard troops. killing 27 and wounding 40 more.
Capt. Imbasciani was an Army Medical Corps doctor in a remote posting with four medics to assist him. More than 30 years after the events, Dr. Imbasciani recalled what happened next.
"There were two dead Americans, both females, and that has affected me to this day," Dr. Imbasciani said, addressing an audience of about 300 veterans, friends and family members gathered Saturday for the Veterans Military Ball. "Then there were five dead, then 10, and then 15," he said. "Then the wounded started coming in."
It would be 90 minutes before more doctors could be bused 17 miles from the Khobar Towers. Sirens screamed, with ambulances speeding the wounded to hospital care.
"We were there for an hour and a half before that," Imbasciani said. "I commandeered a mosque to secure the dead and posted a guard."
In the cruel annals of war, the 14th Quartermaster Detachment deployed from Pennsylvania only five days earlier. The unit had not even begun its mission. The war ended three days later on Feb. 28,1991. Imbasciani notes of the 300 killed, he and his team personally dealt with "fully one fifth of the casualties from that war."
Imbasciani, who retired as a full colonel, serves as Secretary of the California Department of Veterans Affairs, CalVet. Dressed in immaculate officer's "mess dress" for the ball hosted by the Coffee4Vets non-profit, Dr. Imbasciani lauded the group for putting on the only formal evening event organized "by veterans, and for veterans."
Radio personality Greg Mack emceed the event that served as a salute to two "Greatest Generation" World War II veterans, Louis Moore and William Senso who received standing ovations. It was a night of finery, graced with gowns, and dress uniforms, and dinner jackets.
Lou Gonzales, Army veteran of the Cold War, was also honored for his contributions to building affordable homes for veterans through the CalVet funded program in Southern California through the non-profit builder, Homes4Families. Fifty-six such homes are being built in Palmdale.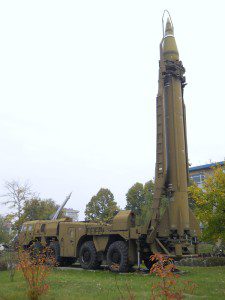 "I never thought when I was a young guy in the Army that I would ever be able to do something like this," Gonzales said, accepting his award.
Also recognized was Walter Sapp, Lt. Cmdr. U.S. Coast Guard Ret. Sapp, an Agent Orange veteran of the Vietnam War's "brown water Navy" survived one of the most difficult bouts of Covid-19 from early in the pandemic. He spent three months in VA hospital care.
Imbasciani oversees the largest state veterans' agency responsible for 1.6 million California vets. He noted that the federal VA manages health care, but California maintains eight homes for elder veterans, including the William J. "Pete" Knight Veterans Home in Lancaster.
The agency, he said, also offers generous educational benefits for veterans or their dependents. The agency also writes home loans for thousands of veterans, and "we don't just guarantee the loan," he said. CalVet funds the loans and has the lowest foreclosure rates.
"I won't dance around," Imbasciani quipped. "You host the nation's only Veterans Military Ball." Shortly after that, everyone danced.