The National Test Pilot School at the Mojave Air and Space Port has reached an agreement to acquire Flight Research Inc.
NTPS was established in 1981 at Mojave and is the only civilian test-pilot school in the United States. In 2016, NTPS became the first test-pilot school in the world to be certified as a Flight Test Authorized Training Organization by the European Aviation Safety Organization.
Flight Research is a world leader in aircraft maintenance, advanced flight training specializing in upset prevention and recovery training, flight test support, preparation for space travel, and custom high performance aircraft support and flight training.
A news release announcing the deal, stated, "On behalf of the NTPS Board of Trustees and the board of directors of Flight Research, Inc., we are pleased to announce the acquisition of Flight Research Inc assets and the creation of a new NTPS not for profit Business Unit, Flight Research International LLC."
The release went on to say, "NTPS is The World's Test Pilot School.  Our mission is to educate and train military and civilian aviation personnel so that each graduate increases flight test competency, improves flight test and aviation safety, and enhances the aerospace profession worldwide.  We complete our mission through our professional Test Pilot and Flight Test Engineer short and on demand courses. NTPS is accredited to award Master of Science Degrees and maintains an EASA certification."
James E Brown III will continue to lead the NTPS School as president, and Patrick Garman, NTPS Enterprise CEO, will serve as the interim CEO of the NTPS Enterprise and acting President of Flight Research International.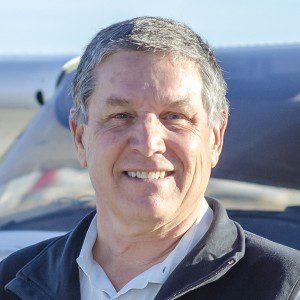 "The joining of NTPS and FRI increases operational efficiencies and enables both NTPS and FRI to serve the international flight test and aviation communities with a broader set of flight test and advanced flight training options," said Garman.
Retiring Chairman and CEO of Flight Research, Inc., Bill Korner said "It is a natural fit bringing these two exceptional companies together with the ability to offer customers the very best in services that further the safety and advancement of aerospace."
Brown is well known in the flight test community and is a graduate of the USAF Test Pilot School, Class86A at Edwards Air Force Base, Calif.
He received a BS Civil Engineering at Virginia Military Institute and MS Management at Troy State University.
Before coming to NTPS, Brown was Chief Test Pilot on the F-22A and F-117 at Lockheed Martin and was Chief of Flight Operations at Lockheed Martin Skunk Works. He has more than 9,600 flying hours in 141 different aircraft.
Garman has been chief marketing officer at NTPS since 2019. He served as a Master Army Aviator with more than 300 combat hours in the AH-64A helicopter. He served as an Engineering Test Pilot at the U.S. Naval Test Pilot School, earned his BS General Engineering at the United States Military Academy and Masters of Business Administration, at Salve, Regina.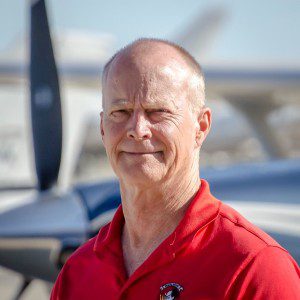 He previously served as senior vice president operations at Sierra Nevada Corporation; vice president corporate programs at Sierra Nevada Corporation; Project Manager for Longbow Apache Attack Helicopter, U.S. Army PEO Aviation; Department of the Army System Coordinator, U.S. Army Staff, Pentagon; commander, AH-64D Remote Training Company, Mesa, Ariz., and commander; Apache Attack Helicopter Company, Fort Hood, Texas.