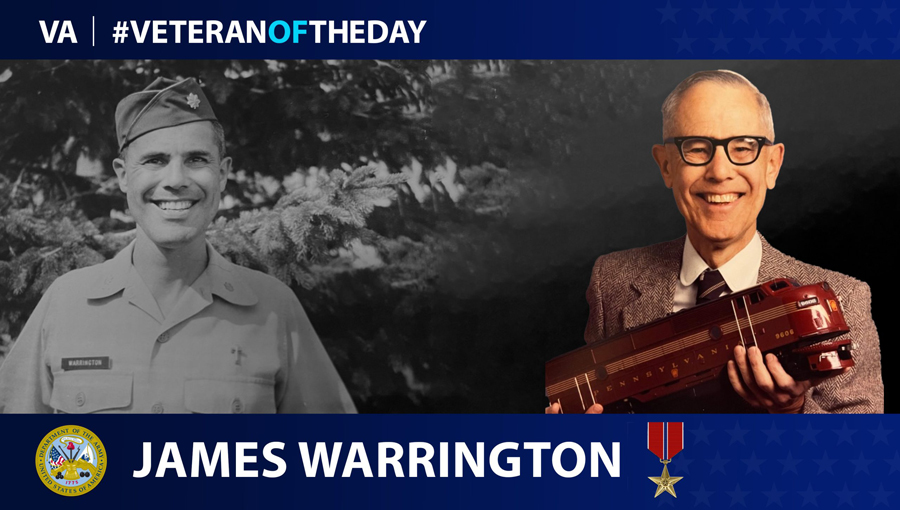 James "Jim" Warrington was born in September 1926 in Massachusetts. He grew up in several U.S. states, including Pennsylvania, Arkansas and Virginia. After graduating from Washington-Lee High School — currently Washington-Liberty High School — in 1944, he enrolled in the Virginia Military Institute (VMI), completing one semester before being drafted into the Army.
Warrington served during World War II, after which he was stationed in Munich, Germany, to help rebuild the city. He then left the Army to return to VMI, where he enrolled in the Air Force Reserve Officers' Training Corps. After graduating in 1950 with a Bachelor's in English Literature, Warrington served as an Air Force reservist and worked at the Defense Department and National Security Agency. He then worked for the VMI Foundation.
During his time at the VMI Foundation, Warrington "was called … to become a reverend." He subsequently attended Sewanee: The University of the South, and graduated from its seminary school before his ordination as a priest in the Episcopal Church in 1960. He then served as an assistant clergy at various Churches — including the Church of the Atonement, Tenafly — while simultaneously completing a Master of Business Administration (MBA) program at Fairleigh Dickinson University.
Warrington earned his MBA in 1966 and joined the Air Force as a chaplain shortly after. He was inspired by Reverend George Fox, a lieutenant and one of four chaplains who sacrificed their lives to assist soldiers after the German assault on the U.S. Army Transport Dorchester. In the Air Force, Warrington served overseas in Vietnam and Germany as well as in various parts of the U.S., including South Dakota and Texas. He also served in Virginia, where he performed funerals at Arlington National Cemetery for servicemen killed in Vietnam.
Warrington retired from the Air Force as a lieutenant colonel. Even after retirement, he continued serving his country. He was a civil servant at the Naval Air Systems Command and a chaplain at Fort Meyer—currently Joint Base Myer-Henderson Hall—and with the Veterans group of USS Warrington, named after a distant relative, Lewis Warrington.
Throughout his retirement, Warrington lived in Northern Virginia. Before entering an assisted living facility, he led a simple life in absence of air conditioning, television and the internet. His life instead focused on God, friends and books. He was also an enthusiast of model trains.
Warrington died in August 2022 at age 95. He was particularly proud of his service to God and his country, including in the Vietnam War and in World War II.
We honor his service.