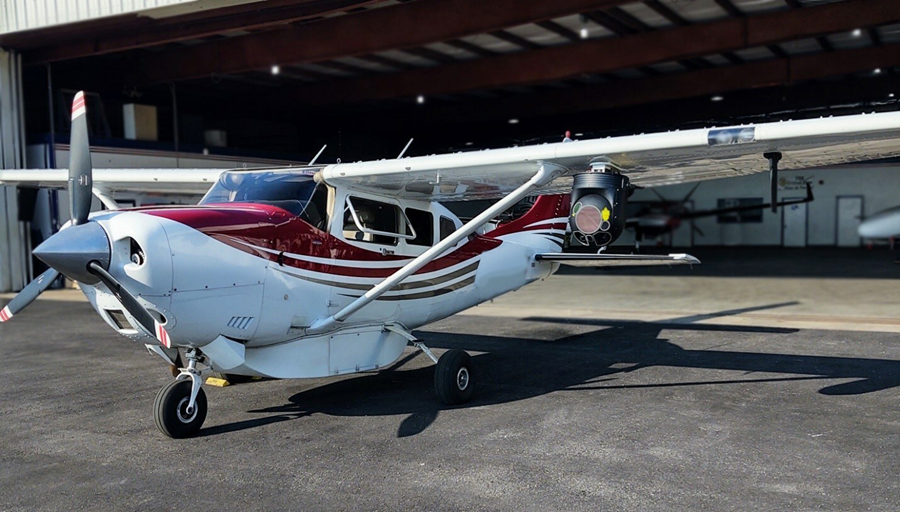 Berry Aviation, Inc. has been awarded a contract to provide Airborne Intelligence, Surveillance and Reconnaissance in support of the U.S. Marine Corps Special Operations Command's air-to-ground integration training.
Berry Aviation's specially modified Cessna 206 will provide turnkey services that includes the platform, combat-experienced aircrew, and a remote portable Ground Control Station.
The A-ISR system will be utilized to support realistic, scenario-based training for Special Operations teams to achieve critical skill proficiencies prior to worldwide deployments.
"The aircraft is mod-payload compliant, and purpose built to serve both as a crewed platform as well as a surrogate UAS that operates within the National Airspace confines," said Stan Green, MARSOC combat veteran and Director of Special Operations Support for Berry Aviation.
The new contract award is the first for Berry Aviation's ISR division, which operates from San Marcos, Texas.
"Berry Aviation has successfully leveraged a specialized and global air mobility operation and added ISR training and support to their offering. They have an impeccable reputation for safety and mission results for their customers. Their combat-experienced operators and cadre are the best of breed and will be a value add for MARSOC and others in need of ISR services," said Gary Ambrose, managing director at Acorn Growth Companies.
Berry Aviation is also fielding a King Air 350 ISR aircraft specially modified with proprietary sensor integrations to include enhanced full-motion video and signals intelligence capabilities, which will be ready for contract opportunities in the Fall of 2023.
Berry Aviation, Inc. is a member of Acorn Growth Companies, and is headquartered in San Marcos, Texas