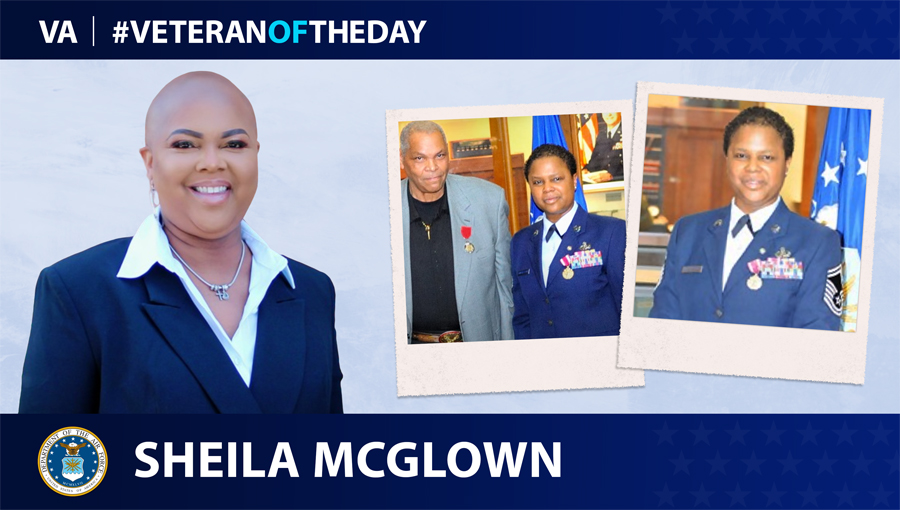 Sheila Marie McGlown joined the Air Force in 1984, with goals of creating increased representation for Black women in the military.
She served as a records manager and completed 25 years active duty before being medically retired in December 2009 when she was diagnosed with cancer. In her career, she deployed to Saudi Arabia and served in Germany.
McGlown was a senior master sergeant serving on Scott Air Force Base in Belleville, Ill., when she felt the initial pains that lead her to seek medical attention. She was diagnosed with advanced Stage 4 breast cancer with metastases in her liver and ribs. Upon diagnosis at age 43, she recalled the initial shock and disappointment, anticipating how her life and career would change.
McGlown's treatments were extensive, and she underwent a full mastectomy with reconstruction, and six years of chemotherapy after her initial diagnosis. This came after her mother died from metastatic breast cancer in 2004, a time when there was less information on genetic components to cancer. McGlown survived her cancer and went into remission in 2015. Her faith in God and love from her daughter were especially helpful throughout her treatment process.
As a cancer survivor, McGlown has dedicated her life to patient advocacy, with a passion for educating service members, Veterans and African American women. In 2013, she became one of the founding members of Story Half Told, a metastatic breast cancer resource organization partnered with Pfizer. She also joined as a volunteer for the Living Beyond Breast Cancer's Youth Advocate Program in 2013, training young women specifically to advocate their experiences with breast cancer. In 2017, McGlown was awarded by Living Beyond Breast Cancer the "Hear My Voice Award," recognizing her work supporting individuals living with metastatic breast cancer.
All her advocacy is to live out her mission: "My life is never about me anymore, it's all about who I can help."
McGlown lives now with her husband in Swansea, Ill.
We honor her service.