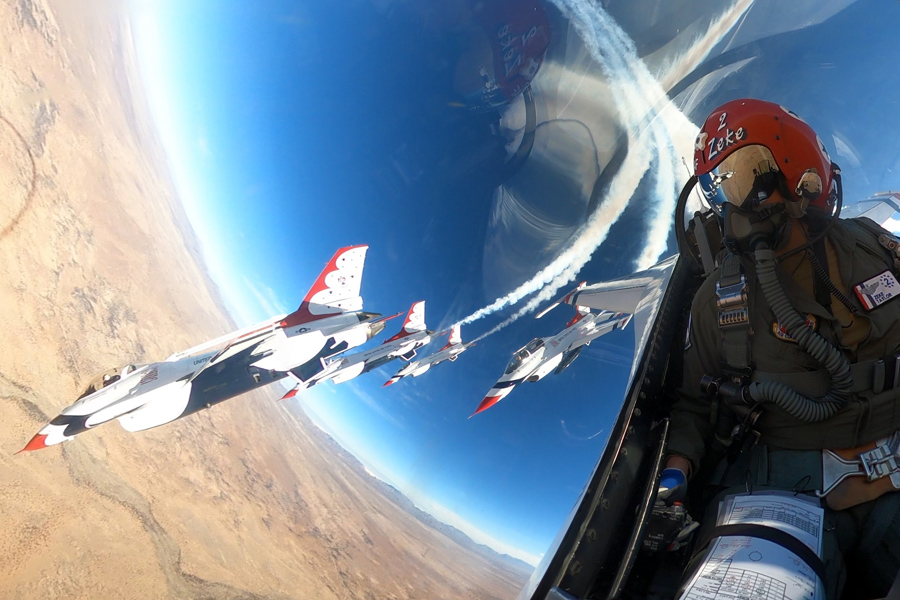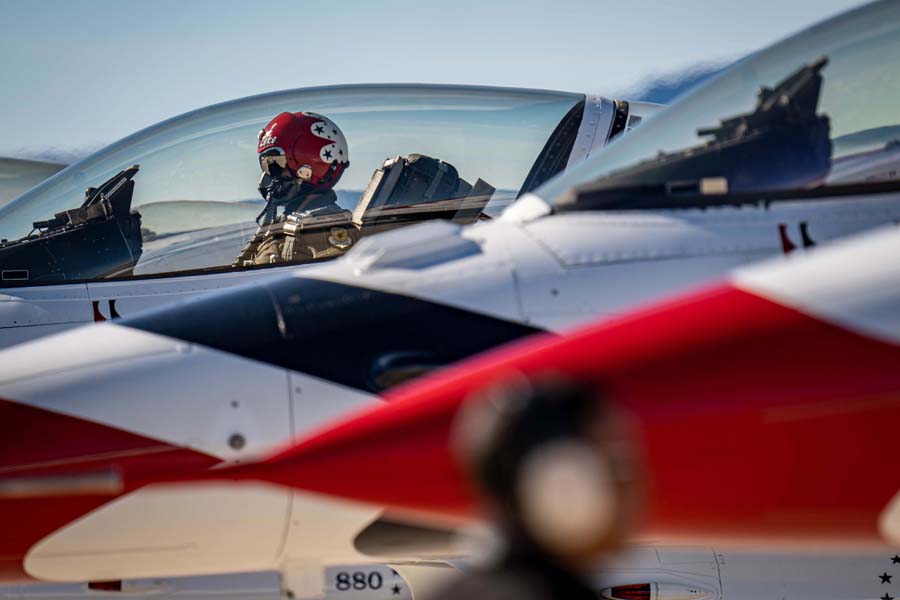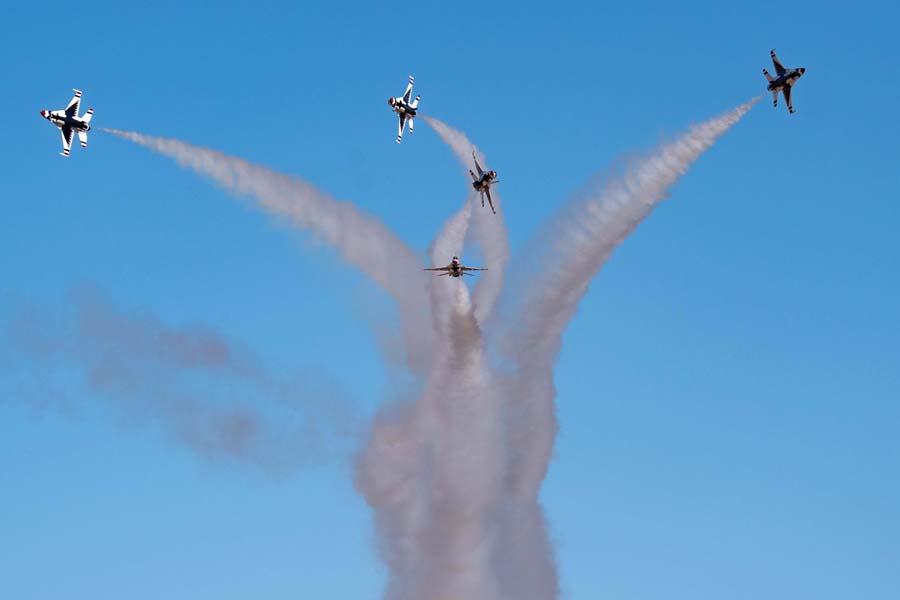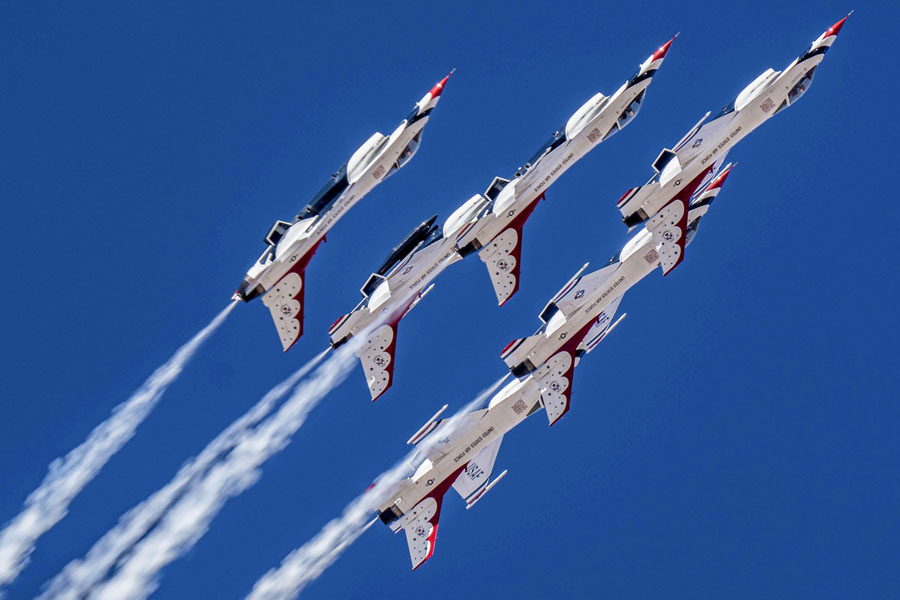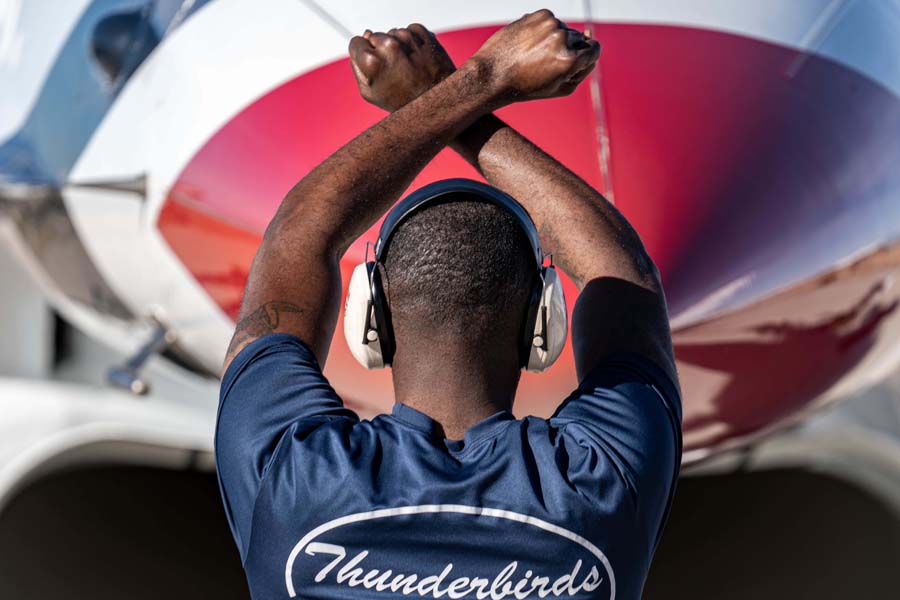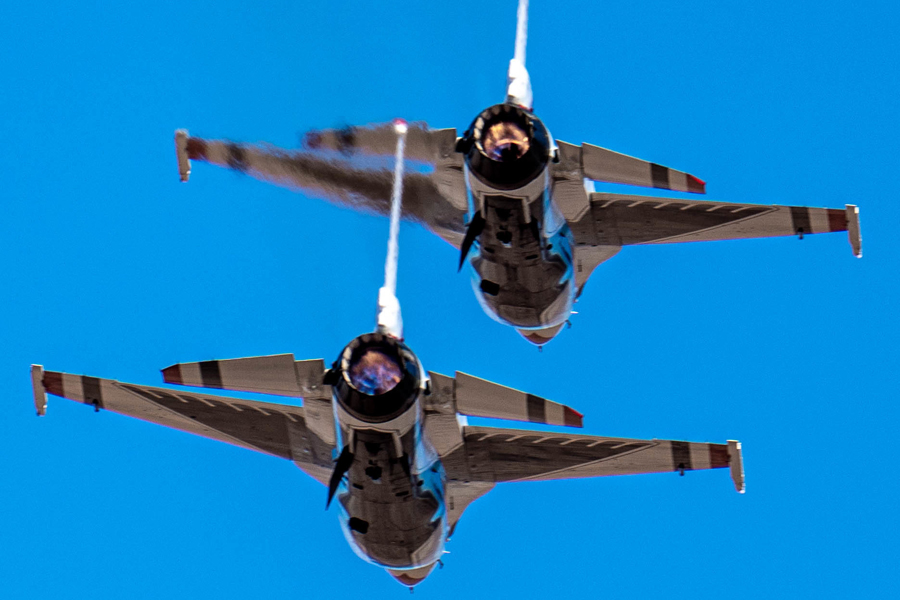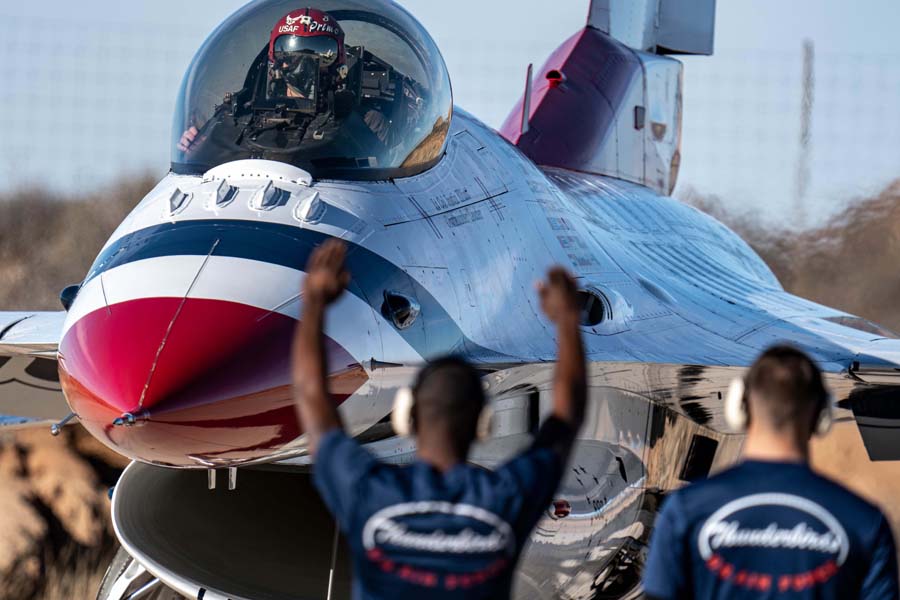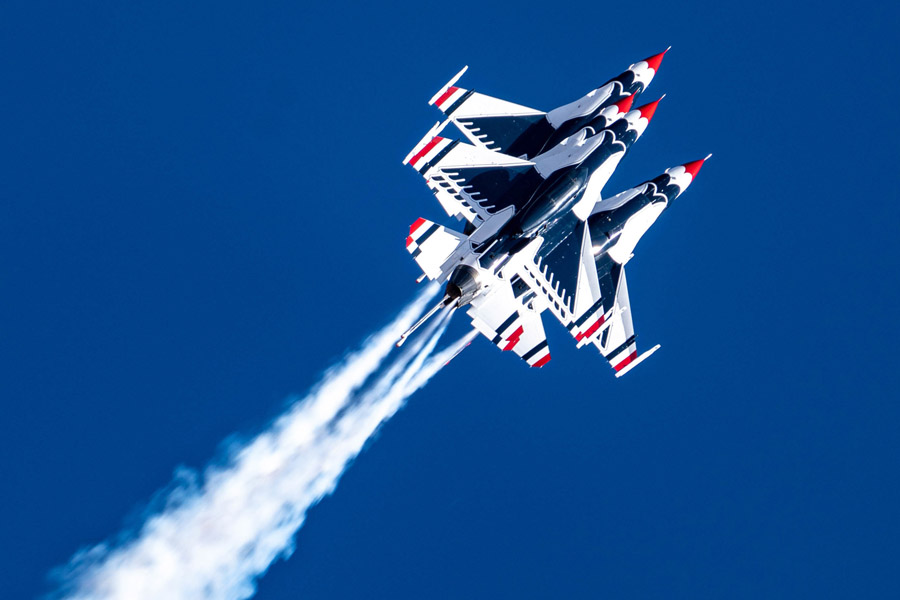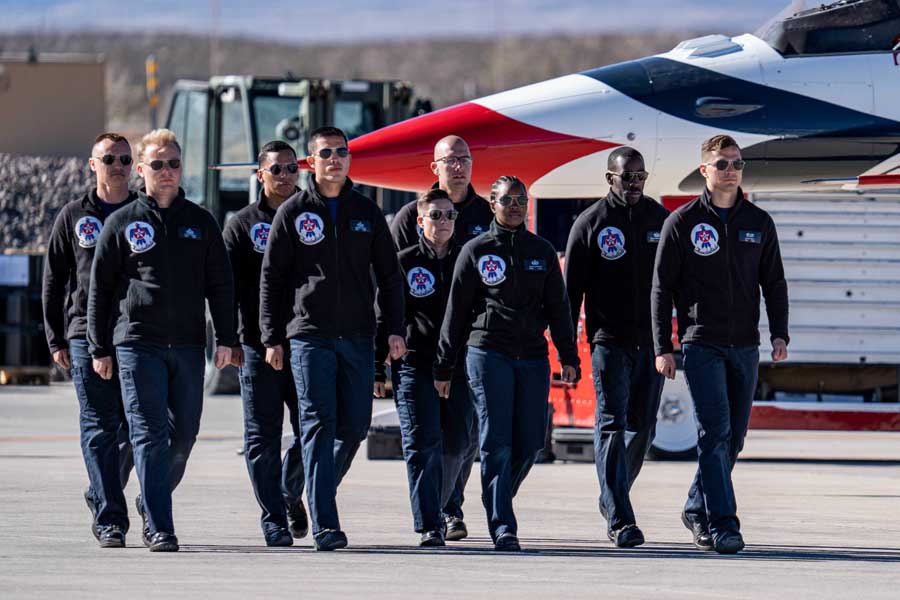 The Thunderbirds, the Air Force flight demonstration squadron, took to the skies during the team's inaugural winter training trip at Spaceport America, New Mexico, earlier this month.
This year marks the team's 70th anniversary and the trip allowed them to put to use seven decades of air show experience and best practices in preparation for the upcoming season.
The Thunderbirds were officially activated June 1, 1953, as the 3600th Air Demonstration Team at Luke Air Force Base, Ariz. Their first aircraft was the straight-winged F-84G Thunderjet, a combat fighter-bomber that had seen action in Korea. Early in 1955 the team transitioned to the swept-winged F-84F Thunderstreak.
In June 1956, the team moved to its current home at Nellis Air Force Base, Nev.
The 2023 schedule will see the team perform at 33 events.
Feb. 19: Daytona 500 (Flyover), Daytona Beach, Fla.
March 18-19: Naval Base Ventura County Air Show, Point Mugu, Calif.
March 25-26: Thunder and Lightning over Arizona, Davis-Monthan AFB, Ariz.
April 1-2: Wings Over Homestead Open House and Air Show, Homestead ARB, Fla.
April 15-15: Cocoa Beach Air Show, Cocoa Beach, Fla.
April 22-23: Southern California Air Show, March ARB, Calif.
April 29-30: Thunder Over the Sound Air and Space Show, Keesler AFB, Miss.
May 6-7: AirPower Over Hampton Roads, JB Langley-Eustis, Va.
May 13-14: Augusta Air Show, Augusta, Ga.
May 19-21: Chennault International Air Show, Lake Charles, La.
May 27-28: Bethpage Air Show at Jones Beach, Wantagh, N.Y.
June 1: U.S. Air Force Academy Graduation (Flyover)
June 10-11: OC Air Show, Ocean City, Md.
June 17-18: Westmoreland County Air Show, Latrobe, Penn.
June 24-25: Quad City Air Show, Davenport, Iowa
July 1-2: National Cherry Festival Air Show, Traverse City, Mich.
July 15-16: Joint Base Lewis-McChord Airshow, JB Lewis-McChord, Wash.
July 22-23: Dayton Air Show, Dayton, Ohio
July 26: Cheyenne Frontier Days (Display)
July 29-30: Sioux Falls Air Show, Sioux Falls, S.D.
Aug. 12-13: Rochester International Air Show, Rochester, N.Y.
Aug. 16: Atlantic City Air Show – Thunder Over the Boardwalk, Atlantic City, N.J.
Aug. 19-20: Chicago Air and Water Show, Chicago, Ill.
Aug. 26-27: Gowen Thunder 2023 Idaho Air National Guard Air Show, Boise, Idaho
Sept. 2-4: Cleveland National Air Show, Cleveland, Ohio
Sept. 9-10: Volaria Festival Aeronautique, Mirabel, Quebec
Sept. 15-17: Owensboro Air Show, Owensboro, Ky.
Sept. 23-24: California Capital Airshow, Mather Airport, Sacramento, Calif.
Sept. 29-Oct. 1: Pacific Airshow, Huntington Beach, Calif.
Oct. 7-8: California International Airshow, Salinas, Calif.
Oct. 14-15: Wings Over Houston, Houston, Texas
Oct. 21-22: Thunder Over the Rock Air Show, Little Rock AFB, Ark.
Oct. 28-29: Central Florida Air and Space Show, Sanford, Fla.
Nov. 4-5: Florida International Air Show, Punta Gorda, Fla.