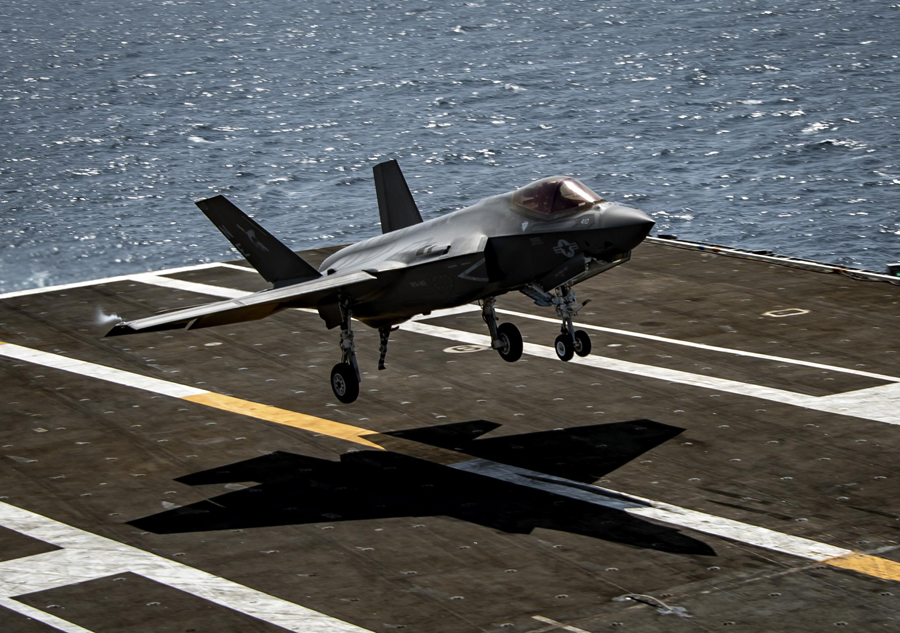 The U.S. Navy, in partnership with Japan Maritime Self-Defense Force representatives, awarded an $8.6 million foreign military sale in December 2022 to Raytheon Intelligence & Space for the procurement and delivery of a Joint Precision Approach and Landing System unit.
The Naval Air Traffic Management Systems Program Office worked closely with the vendor and the international customer to leverage existing contract options to bring this cutting-edge technology to the JMSDF.
"The urgency with which this contract was completed is a testament to our commitment to closely collaborate with our JMSDF partners, which is critical to the 2022 National Defense Strategy call to bolster robust deterrence in the INDO-PACOM [Indo-Pacific Command]." said Cmdr. Charles Steele, PMA-213 JPALS deputy program manager.
JPALS, which is a software-based, high-integrity differential GPS navigation and precision landing system, ensures enhanced safety and increased operational capability to equipped aircraft. JPALS enables aircraft to approach and land on ships at sea while operating in all-weather conditions and is integrated on the F-35.
PMA-213 International Programs DPM, Casey Edinger said, "JPALS is a critical enabler of enhanced F-35B Joint Strike Fighter landing capabilities for coalition partners. Japan's acquisition of JPALS significantly enhances and furthers their modernization goals, operational readiness, force projection, and PACOM [Pacific Command] interoperability operations.
In addition, the execution of this Japanese foreign military sale (FMS) case and the subsequent award to Raytheon demonstrates U.S. Navy and Raytheon's dedication to supporting Japan's commitment to joint coalition force operations and interoperability."
JPALS is currently being deployed on all U.S. Navy aircraft carriers and amphibious assault ships. Japan joins the United Kingdom and Italy to procure JPALS, which is currently deployed on the U.K. Royal Navy's HMS Queen Elizabeth, and the Italian Navy's ITS Cavour. JPALS is scheduled to be deployed on the JMSDF's JS Izumo in 2024.
JPALS has been supporting F-35B deployments on U.S. Navy LH-class amphibious assault ships since 2016 and F-35C deployments on U.S. Navy aircraft carriers since 2021.
"Leveraging existing production capabilities and historical cost/technical data optimized the use of diminishing supply sources, prevented significant price increases, and avoided any deployment schedule impacts," said John Britt, PMA-213 procuring contracting officer.