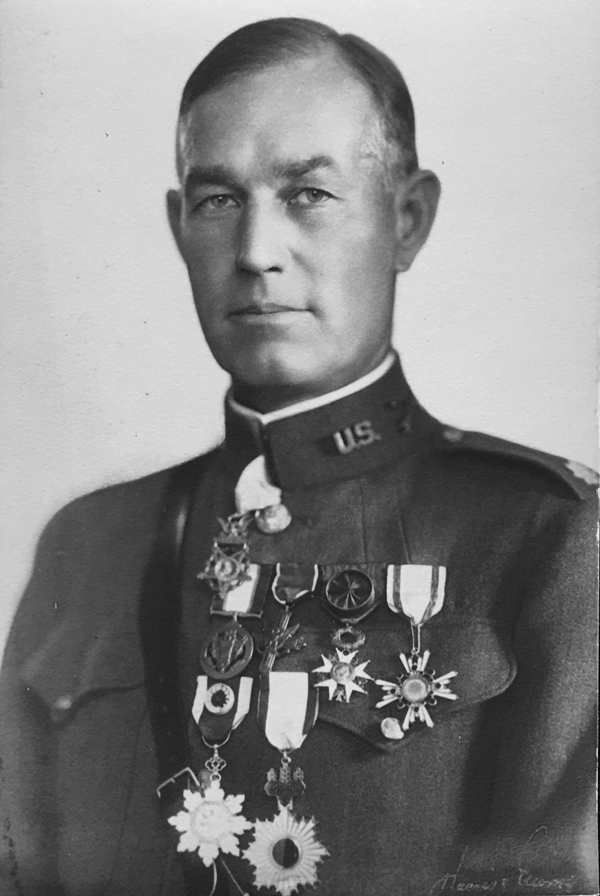 Army Col. Gordon Johnston had a remarkable career that spanned multiple continents and conflicts and led to a lifelong friendship with a famed colonel-turned-president. His life ended tragically during a game of polo, but prior to that it was marked with many triumphs, including earning the Medal of Honor.
Johnston was born May 25, 1874, in Charlotte, N.C., to Confederate Gen. Robert Johnston and his wife, Elizabeth.
According to a 1919 Washington Post article, he had seven siblings, including Louise, who died at age 6, and Ewart, who also served in the Army.
At some point, the family moved to Birmingham, Ala. Johnston initially went to public school before attending a private academy in Pantops, Va., where he played football and baseball. Even at an early age, he was known to be a leader, according to a biography of his life written by his widow, Anna Julia Johnston.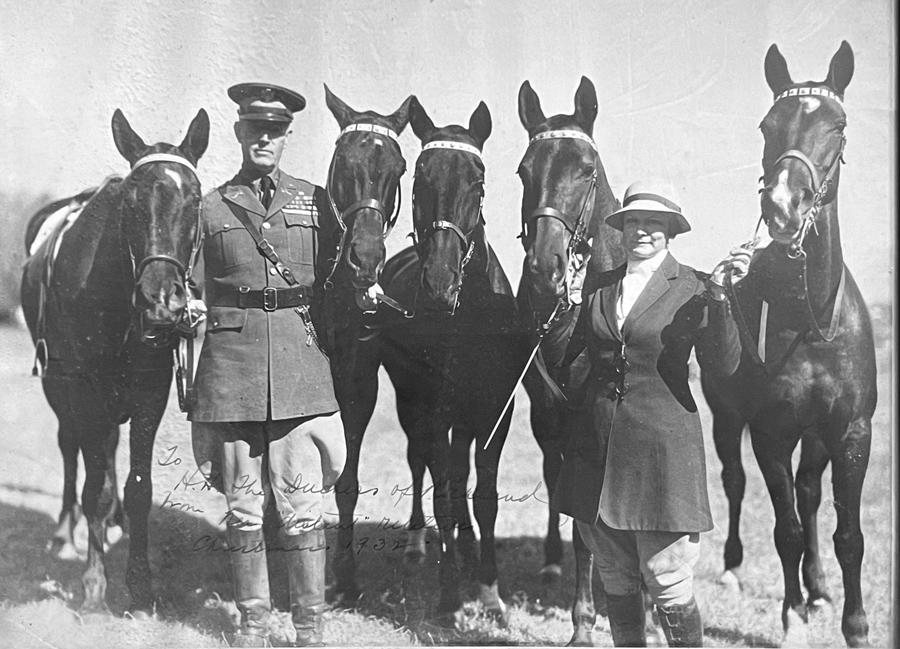 In the fall of 1892, Johnston went to Princeton College (now university), where a friend, Barney Haines, said Johnston helped to devise the honor system in their freshman class. He was a member of the board of the Princetonian newspaper, as well as a member of the Tiger Inn, one of the school's most prestigious clubs. According to family, he also played tackle for Princeton's football team.
After graduation in 1896, Johnston became the head coach of the University of North Carolina's football team for a year. He then worked for a time in the insurance industry in Memphis, but found "business life uncongenial," his biography said.
So, in the spring of 1898, Johnston enlisted in the Army's 2nd Mississippi Infantry to serve in the Spanish-American War, which lasted from April to August of that year. He wanted to get to the front quickly, so he traveled to Tampa, Fla., to see if he could get transferred into the famed 1st U.S. Volunteer Cavalry Regiment — Army Lt. Col. Teddy Roosevelt's "Rough Riders." His bid was successful, but he ended up in the regiment's only unit that didn't get sent to the war in Cuba.
Over that summer, Johnston and another soldier were sent to Montauk Point, N.Y., with some of the unit's horses ahead of their accompanying soldiers. That's where he met Roosevelt, and they started a lifelong friendship.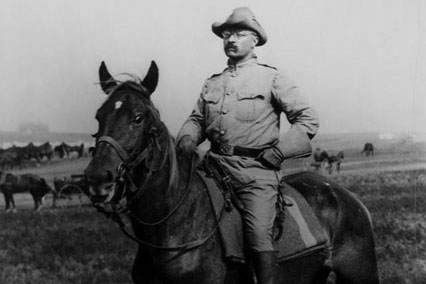 Friends with a living legend
According to Johnston's biography, while stationed in Montauk Point, Roosevelt had been looking for an orderly to assist him, so the 24-year-old Johnston volunteered. He spent about two days riding around on horseback with Roosevelt, who told him the entire story of the Battle of San Juan Hill (for which Roosevelt earned the Medal of Honor belatedly in 2001). Roosevelt then requested Johnston permanently ride with him during their time in New York.
Johnston said the two of them would often ride their horses along the beach. At one point, Roosevelt was adamant about going into the ocean when the waves were incredibly high.
"They seemed to rush at the beach with crests 15 or 20 feet high and then crash down like a great building falling," Johnston wrote in personal correspondence. "In spite of all my efforts, [Roosevelt] stripped off on the beach and rushed at the sea."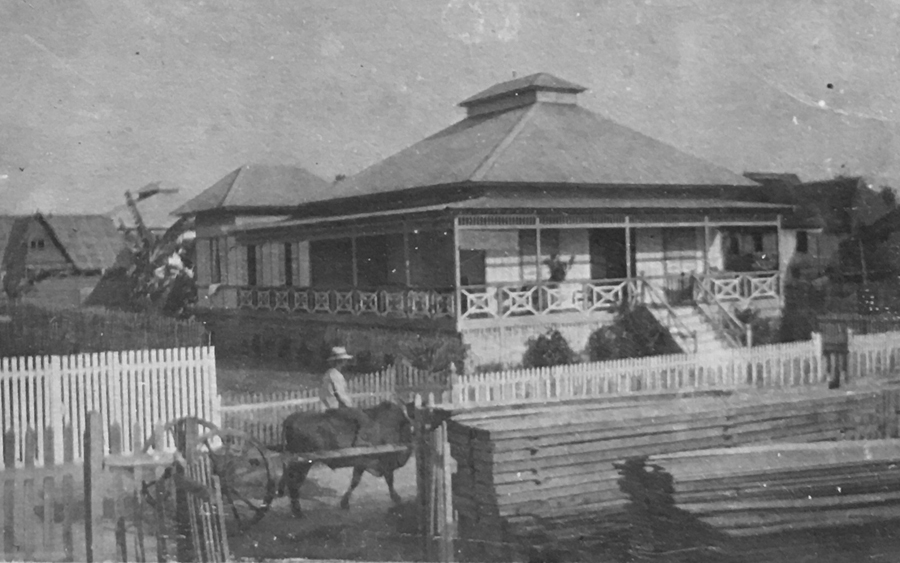 Johnston said Roosevelt dove into the waves again and again, then came back to shore and insisted that Johnston do the same. Johnston, a self-described "inland boy," was not a great swimmer and protested out of sheer terror, but he eventually gave into the colonel's insistence.
"It was the hardest thing I ever had to do in my life, but the colonel held both horses, cheering me on,
" Johnston recalled. "I have a hazy idea of swallowing gallons of water, and much sand, and finally being dumped on the beach as if I had dropped from a 10-story building. … [Roosevelt] thought it was great sport, but I never did."
Later that year, when Johnston mustered out of the regiment, he said he waited at a train station to catch a train to New York City, but Roosevelt drove up and insisted he join him and the other officers in their vehicle instead. Not wanting to turn down his superiors, Johnston hopped in. Instead of heading toward the city, they ended up spending a week on Long Island at Roosevelt's home, Sagamore Hill.
Onward and upward
By October 1898, Johnston had returned to civilian life and was working with his uncle in Baltimore when he met Anna Julia, and a years-long courtship began. They eventually married on Johnston's 30th birthday — May 25, 1904.
Civilian life still didn't suit Johnston much, so he returned to the volunteer military in 1899 when he was offered a lieutenant's commission on Roosevelt's recommendation. Johnston was posted to the Philippines, where he served with the 43rd Infantry Regiment during the Philippine-American War. According to his biography, Johnston's actions in 1900 as the leader of a small detachment of scouts earned him the Distinguished Service Cross.
By 1902, the war was over, so Johnston returned to the states. In his biography, he said he learned he'd been commissioned into the Coast Artillery of the Regular Army, but he turned it down because he only wanted to be in the cavalry. However, upon visiting the War Department in Washington, D.C., he said he was informed by an officer "who was rather rough with me" that turning it down wasn't possible.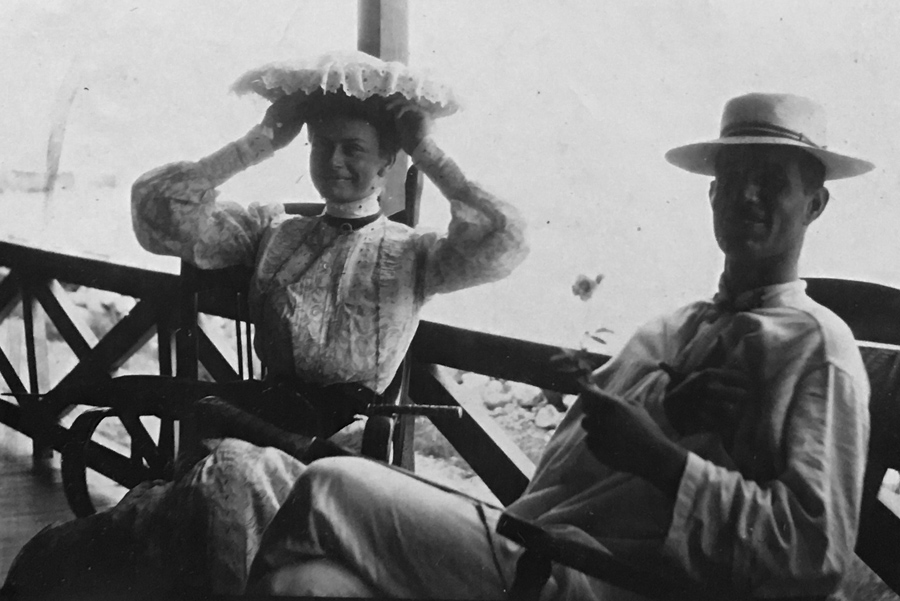 Later that day, Johnston happened to run into someone he knew, who took him into the White House to visit his friend, the now-President Roosevelt. When the details of his commission came up, Roosevelt asked War Secretary Elihu Root — who happened to be in the room at the time — if the situation could be fixed. Root said yes and got on it right away.
"On my arrival in Baltimore, I received a telegram from the same officer who had disciplined me on this matter, informing me that my commission had been transferred to the cavalry," Johnston said. "This commission I accepted."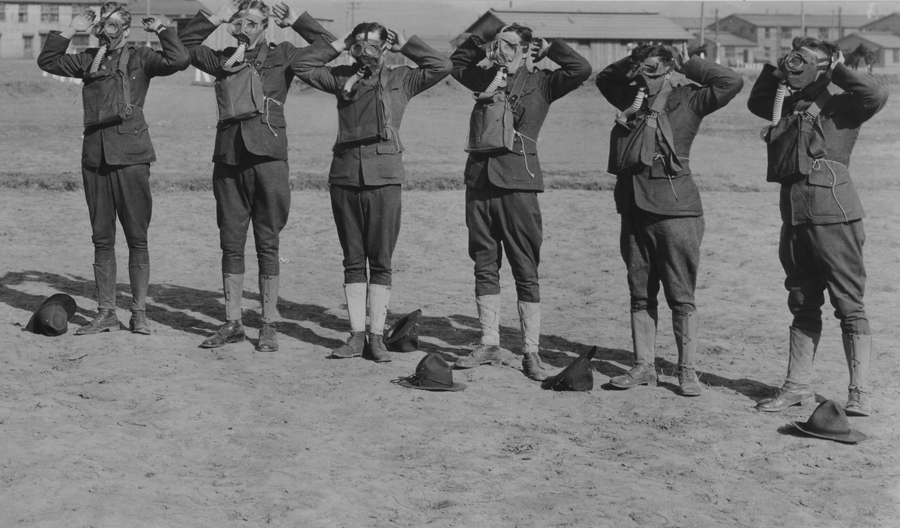 Injuries and high honors
In early 1906, Johnston volunteered to return to the Philippines to live during the post-war occupation, this time accompanied by his wife. That March, Johnston was sent 16 hours from his island home via steamer to Jolo Island, where Filipino natives were still fighting U.S. troops at Mount Bud-Dajo. That's where he earned his Medal of Honor.
On March 6, 1906, Johnston got permission to lead a charge toward the fort at the top of the hillside, despite heavy fire coming from the fort's defenders. Johnston was one of the first to reach the top, despite being shot in the right shoulder in the process.
According to Maj. Omar Bundy, who recommended Johnston for the Medal of Honor, Johnston's "especially brave action … distinguished his conduct above that of his comrades."
Johnston's serious wounds required him to spend 10 days in a hospital before being allowed to return to his Philippines home to recover. According to Johnston's biography, Roosevelt cabled him after the ordeal to see how he was doing.
Johnston's wife said she later learned that the surgeons working on him thought they might have to amputate his arm. Thankfully, instead, he was sent to doctors in San Francisco who were able to save the crucial appendage. After about a month there, Johnston was sent home to Baltimore.
A few years later, on Nov. 10, 1910, Johnston received the Medal of Honor from President William Taft during a White House ceremony.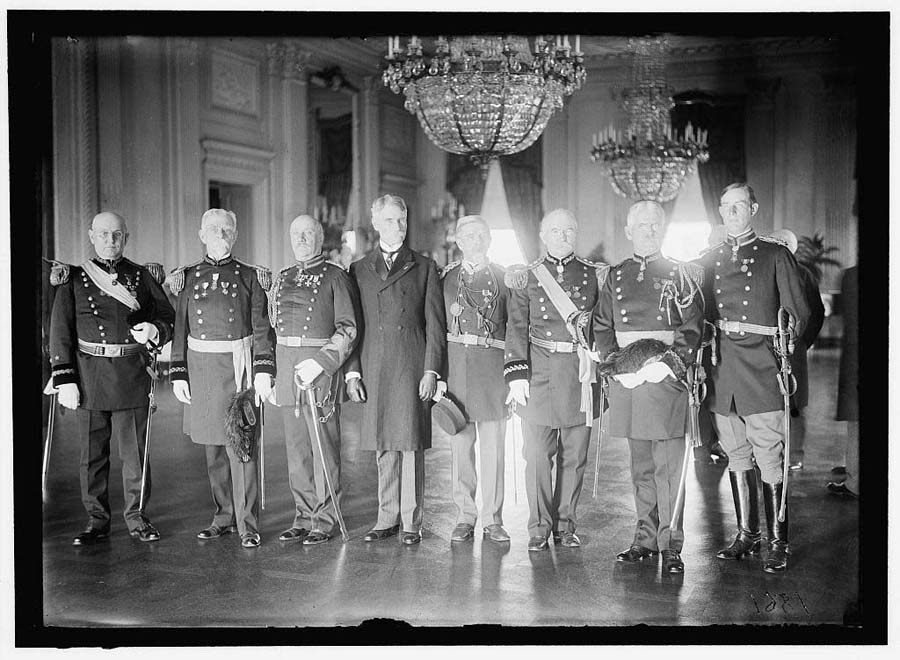 Germany & World War I
Johnston eventually received orders to study cavalry tactics in Hanover, Germany. As an outstanding rider, he was stationed with the Royal Military Riding Academy and, during his time there, participated in the 1911 International Horse Show in London as part of the U.S. Army Officers Team.
He also enjoyed playing polo, which was significant in the military at the time because it helped improve the riding skills of cavalrymen and taught leadership, teamwork and strategy.
By 1915, the U.S. had begun training officers in what was called the National Army to supplement the insufficient number of officers in the Regular Army, just in case the U.S. joined World War I, which had already broken out in Europe. Johnston was the adjutant of one of those training camps in Plattsburg, N.Y.
Then, in 1916, Johnston was appointed as a colonel of the 12th New York Infantry, joining them to serve along the border with Mexico that July. The troops were there to prevent incursions into U.S. territory by Mexican forces, who were in the midst of a civil war. Eventually, though, Johnston decided to resign as colonel and return to his command in the cavalry.
When mobilization to join World War I in Europe was officially ordered in August 1917, Johnston was made a temporary National Army major. He was sent as division adjutant to the newly activated 83rd Division at Camp Sherman near Chillicothe, Ohio, and quickly advanced in rank, becoming a colonel by October 1918.
During the war, Johnston served with the 82nd Infantry Division and helped direct the unit's Argonne-area operations. A 2019 U.S. Army North article said he took part in the successful rescue effort for Maj. Charles Whittlesey's 77th Division — famously known as the Lost Battalion. His actions earned him the Distinguished Service Medal and the title of acting chief of staff for VII Army Corps.
Johnston returned to the U.S. in June 1919, seven months after the war ended. A year later, he was given the rank of lieutenant colonel in the Regular Army and selected to be part of a 1921 mission to the Philippines as an assistant to the governor general.
Johnston eventually returned to the states yet again. By 1926, he'd attended and graduated from a cavalry advanced course and from the Army War College. In 1929, he was promoted one last time to colonel of the Regular Army.
Throughout the 1920s, Johnston and his wife continued their international travels while he served. In 1923, the couple went with Army Gen. Leonard Wood and his wife to Java; they ended up moving there for a brief time in 1928 as part of the American Electoral Mission, his biography said. By 1929, they were living for a stint in Mexico City.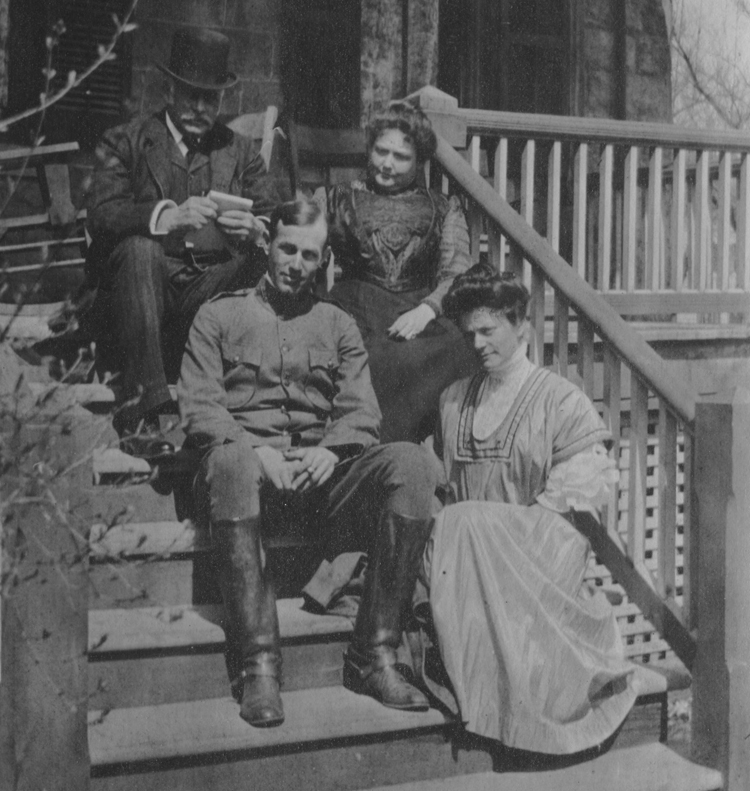 A tragic ending
In 1934, Johnston was stationed as the chief of staff for the Army's 2nd Infantry Division at Fort Sam Houston, Texas. On March 7, he was playing in a polo tournament when disaster struck. According to his wife's account, Johnston was riding a new horse when there was a rush down the field to the goal.
"When the melee dissolved, one player lay unmoving on the ground. 'It's Gordon!' I cried," Anna Julia Johnston remembered. "I ran to the group of players that surrounded G.J. … he opened his eyes and gave me a long, deep look before he closed them forever on the things of this world."
Records show his horse tripped, rolled over and crushed him. Johnston died shortly thereafter. He was 59.
Johnston was buried with full military honors at Arlington National Cemetery. By the time of his death, he was one of the most decorated soldiers in the U.S.
While Johnston and his wife never had children, his legacy still lives on. During World War II, Camp Gordon Johnston, a training center in Carrabelle, Fla., was named for him. It closed in 1946 but has since been turned into a museum. In more recent years, the U.S. Polo Association created the Col. Gordon Johnston Sportsmanship Award, which was first presented it in 2019. Johnston's wife's family also continues to share his story, including for this article.
Johnston's Medal of Honor is located at the Princeton University Library.
Editor's note: Medal of Honor Monday highlights Medal of Honor recipients who have earned the U.S. military's highest medal for valor.