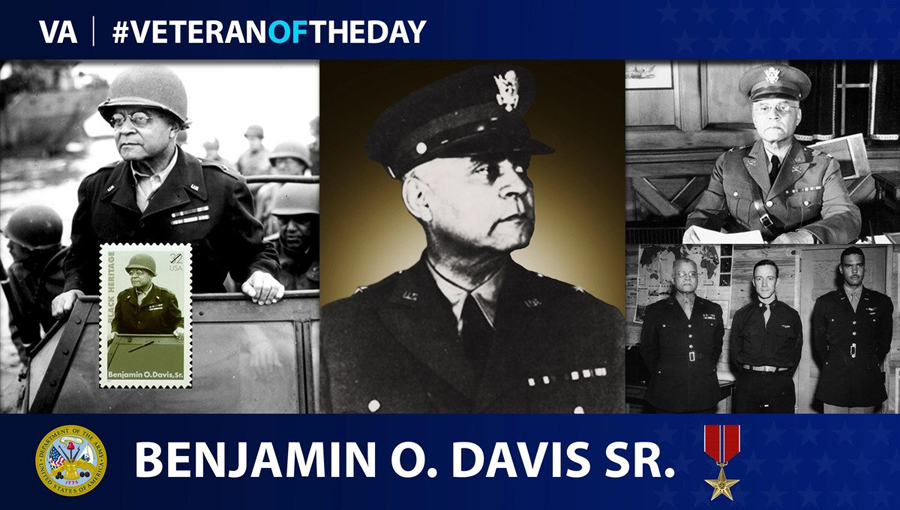 Benjamin Oliver Davis Sr. joined the military in 1898 as a volunteer in the Spanish-American War and later became the first black brigadier general in the Army.
Davis was born in July 1877, according to official military records; however, according to biographer Marvin Fletcher, he was born May 1880 and claimed the 1877 birthday in order to allow him to enter the military sooner. Davis was born and raised in Washington, D.C., attending M Street High School, where he took cadet training courses and dual enrollment classes at Howard University his senior year.
In 1899, Davis enlisted in the 9th Cavalry of the U.S. Army. In 1901, he was promoted to corporal and later achieved the rank of sergeant major before being commissioned as a second lieutenant. Four years later, he was promoted to first lieutenant and, later again to captain on Dec. 24, 1915. He soon saw ranks as major and lieutenant colonel between 1917 and 1918 before promotion to colonel in 1930. He was promoted to brevet brigadier general in 1940 and retired on July 31, 1941. The following day, however, Davis was recalled to active duty with the rank of brigadier general by President Franklin D. Roosevelt.
After his promotion to brigadier general, Davis commanded the 2nd Cavalry Division in 1941 and later was assigned to the office of the inspector general for the Army. Throughout World War II, he served in a unit establishing and protecting the status and morale of African-American soldiers and saw tours throughout the European theatre advising race relations.
Davis held many responsibilities throughout his service, but policies of segregation delayed his leadership opportunities. For 40 years of his career, he served mostly in the Philippines and Liberia along with teaching military science at the Tuskegee Institute in Alabama and Wilberforce University in Ohio. In 1948, after 50 years of service, Davis officially retired from the Army in a public ceremony presided over by President Harry Truman.
Davis was awarded the Bronze Star Medal and the Distinguished Service Medal along with honorary degrees from Tuskegee Institute and Atlanta University. He received foreign honors and awards from Liberia and France.
Davis died in Chicago in 1970 at age 93. He left behind a wife of over 60 years, Elnora Dickerson; his daughter, Olive Davis; and son, Benjamin O. Davis Jr., who was the second African American to attain the rank of general in the military.
We honor his service.