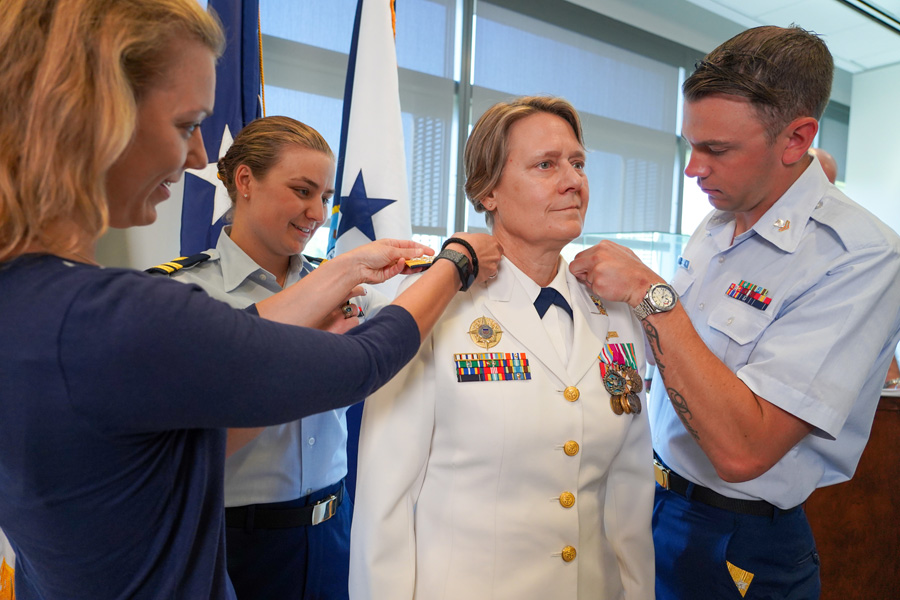 In celebration of Women's History Month, top women military leaders discussed the importance of recruiting and retaining the best and most competent personnel in the military.
The leaders spoke March 6 at the Military Women's Memorial in Arlington, Va.
Coast Guard Adm. Linda L. Fagan, commandant of the U.S. Coast Guard, said the Coast Guard of the 1980s was a lot different than what it is today.
"This just speaks to the journey and so many people that have made the opportunity for us here today," she said.
One of her primary focus areas as commandant, she said, concerns talent and workforce management, making it easier for not only women, but all who want to serve and be able to take advantage of all the opportunities.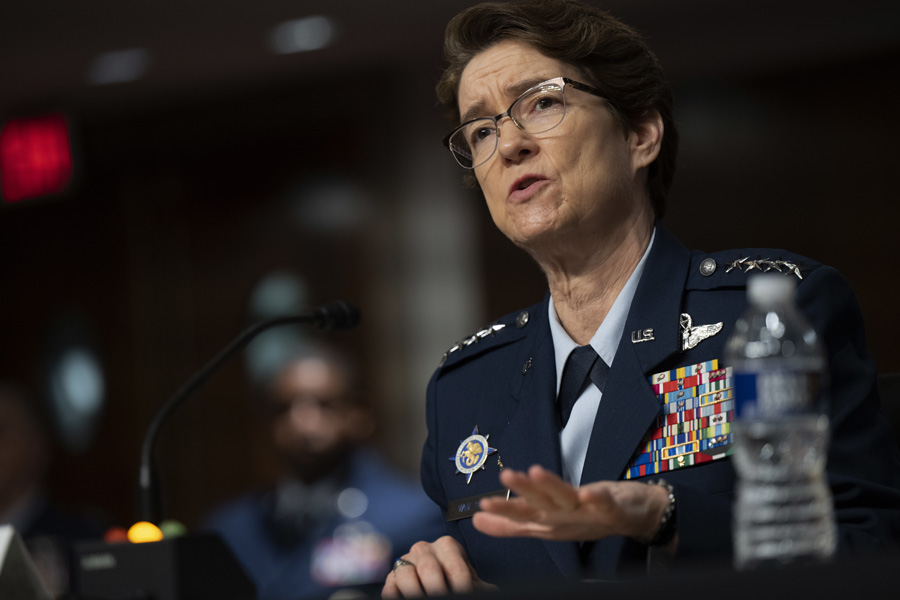 Air Force Gen. Jacqueline D. Van Ovost, commander of U.S. Transportation Command, said women have come a long way since they were first allowed to serve 75 years ago.
Restrictions were lifted 30 years ago on women being allowed to fly fighter aircraft in combat and 10 years ago restrictions on women being in ground combat were removed, she said.
"Our progress has been accelerating, but we have a way to go, and we're working on that," she said.
Historically, militaries reflected the societies that support them. This year marks the 50th anniversary of the all-volunteer force, she said. The force will continue to evolve to incorporate all talents and demographics of America. And this is especially true today during the era of global strategic competition.
Van Ovost said we need diversity of thought, experience and capabilities all pulled together, because we're dealing with hard problems and strategic competition and we need everyone at the table supporting us.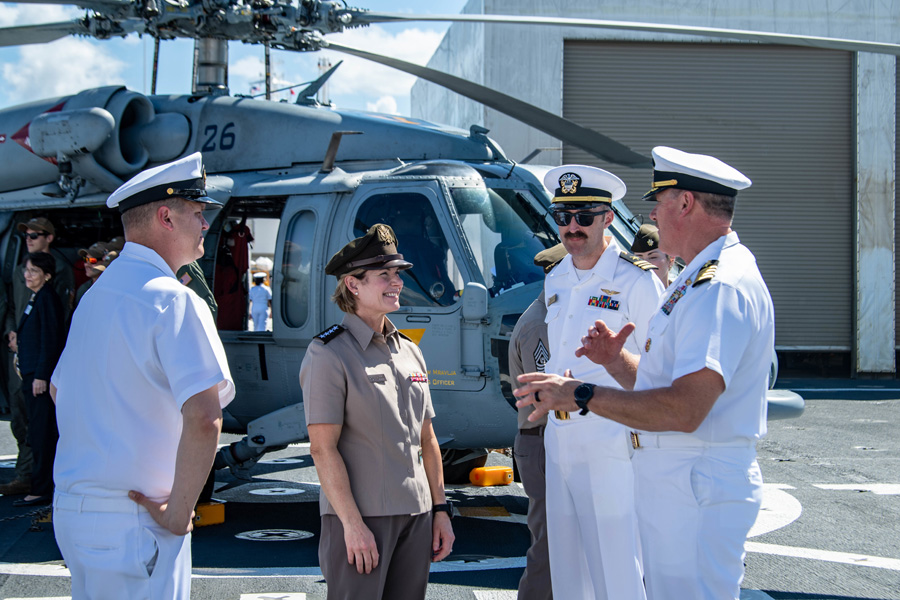 "That's why we have to continue to recruit and retain talented women and men in our service, capable of thinking creatively, differently, innovating with the technology that we have, so that we can create new concepts and capabilities so that we can remain first and foremost, the most lethal fighting force in the world," she said.
Army Gen. Laura J. Richardson, commander of U.S. Southern Command, said we have a way to go to connect with the U.S. population, particularly youngsters, and explain the benefits of service.
There is a wide variety of jobs in the military, many of which would interest young people, she said.
About 72 percent of today's youth doesn't know much about the military or opportunities available to them, she said. It's incumbent on those who serve or have served to get the word out.
"You are impacting national security and global security every single day in the military you wake up," she said.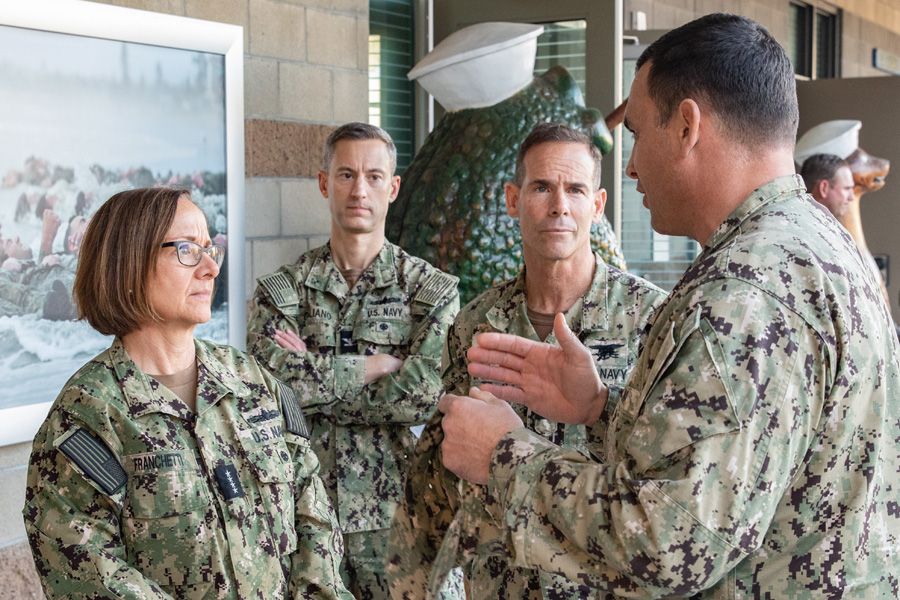 Navy Adm. Lisa Franchetti, vice chief of naval operations said March, which is Women's History Month, is a nice time "to pause and reflect on those pioneers and leaders [who] went before us who were able to work hard, break down barriers and put in place the changes in law, in policy and culture that enabled all of us to be here today," she said.
The theme of today's event, she said, is "Beyond Firsts."
"I am really happy to see us nearing an end of all the firsts," she said, referring to women breaking the military glass ceiling.
Women help to bring the "critical thinking skills, that we need to be able to be the world's most formidable fighting force, ready to deter, fight and win whenever the nation needs us to do so," she said.
All four women discussed how difficult it was three decades ago to serve and to gain respect from male leaders and how they persevered.
Following the discussion, a portrait unveiling ceremony was held in honor of the first female African American Air Force general officer, Maj. Gen. Marcelite J. Harris.