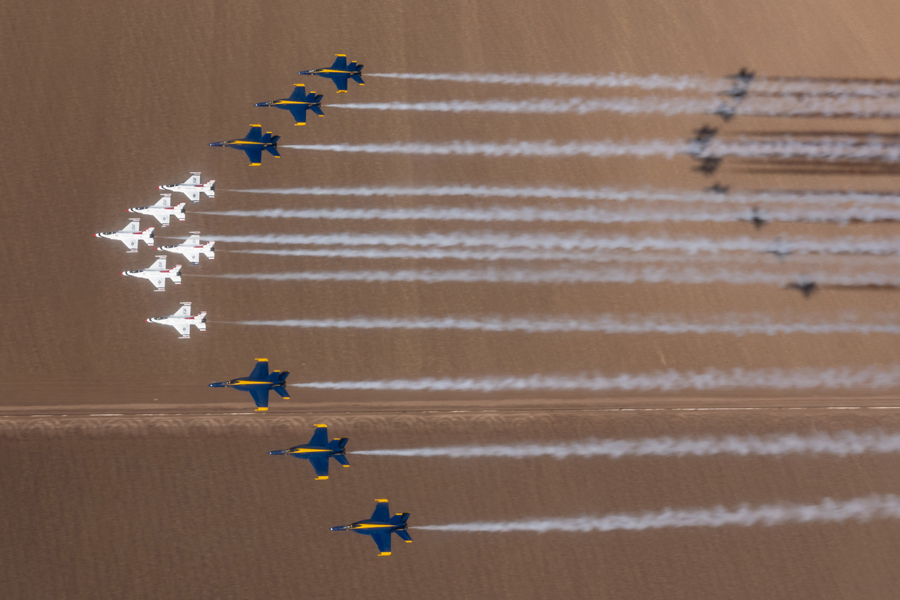 March 16, 2023
When it comes to choreographed spectacles, it's hard to beat the precision of a military demonstration team — unless, that is, you've got members of two military demonstration teams performing together.
The U.S. Navy's flight demonstration squadron, the Blue Angels, teamed up with fellow units for two separate events as it got performance-ready for its 2023 season.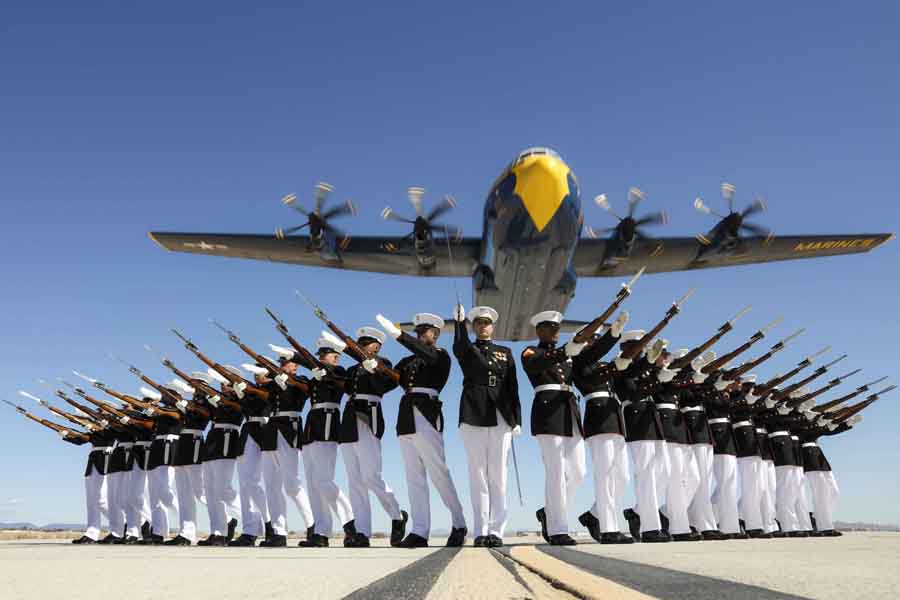 The squadron's F/A-18 Super Hornets flew with their Air Force counterparts, the Thunderbirds' F-16 Fighting Falcons, during a joint training exchange in California.
And the Blue Angels' transport aircraft, a C-130J affectionately known as "Fat Albert," joined the Marine Corps Silent Drill Platoon for a photoshoot in Arizona.