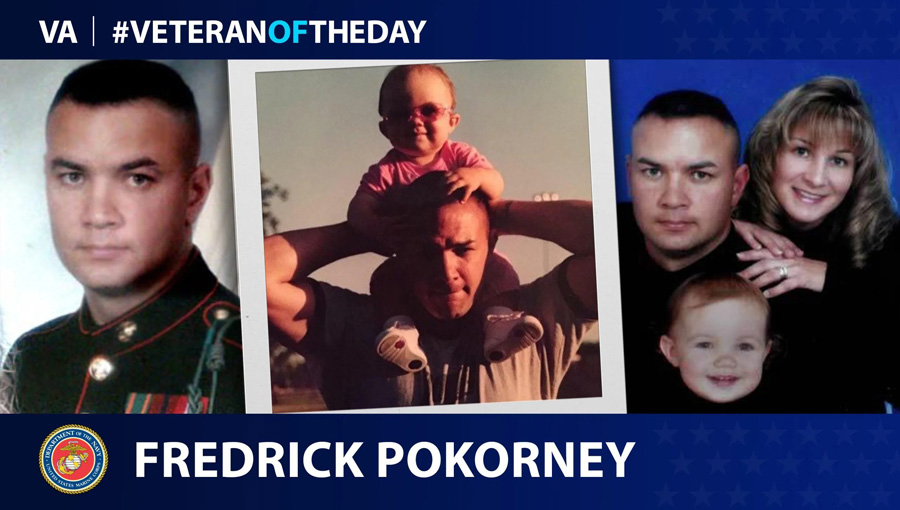 Frederick Pokorney Jr. was born in August 1971 in San Antonio, Texas. He spent most of his life in Nevada and graduated from Oregon State University in 2001 with a degree in political science and history.
At OSU, he enrolled in the (Reserve Officers' Training Corps, ROTC) program in 1997 and played on a basketball team for U.S. Navy reservists. He was also accepted to the Marine Commissioning Enlisted Program (MCEP). Upon graduation, he received commission as a second lieutenant.
Pokorney attended the Basic School in Quantico, Va. In January 2002, he was stationed at Camp Lejeune, N.C. As an artillery officer with the 1st Battalion, 10th Marines, 2nd Marine Expeditionary Brigade, he was shipped to the artillery school at Fort Sill, Okla., for six months for additional training. He deployed to Iraq on January 11, 2003.
Pokorney was killed in action on March 23, 2003, during the battle of Nasiriyah, Iraq. He was promoted posthumously to first lieutenant the day he was killed and was awarded the Silver Star for his bravery in leading his Marines. On April 14, 2003, he was the first Marine killed during Operation Iraqi Freedom to be buried at Arlington National Cemetery.
In honor of Memorial Day, his name was featured on Chase Elliott's number nine car during NASCAR's Coca-Cola 600 Miles of Remembrance.
Pokorney's wife (Carolyn "Chelle" Pokorney) and their daughter, Taylor, have created the Lieutenant Frederick E. Pokorney, Jr. Scholarship to honor him and support Marine ROTC students at OSU. Taylor will be given the honor to present this award. In her statement, she says that they "truly believe that making this positive act from his tragic loss will allow us to hold his love in our hearts forever."
We honor his service.