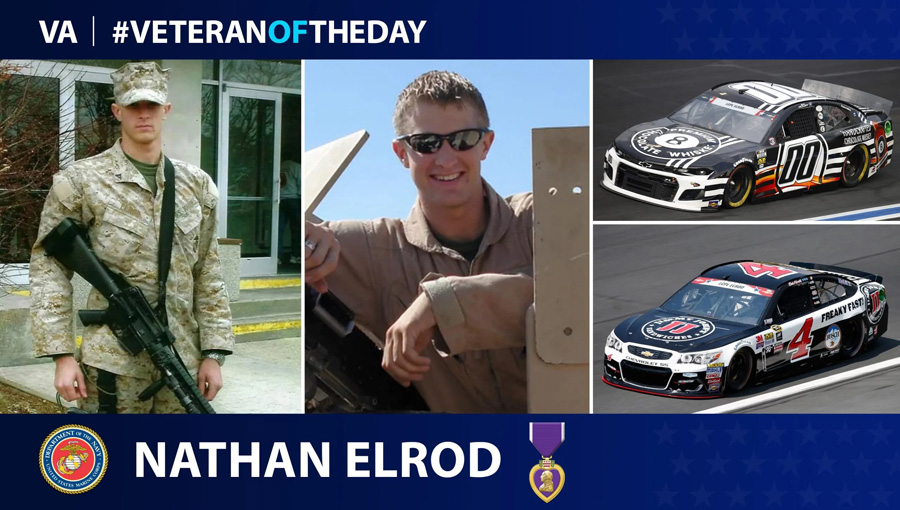 Nathan Elrod was born in April 1986 in Salisbury, N.C., and is the son of Timothy and Teresa Elrod. In 2004, Elrod graduated from East Rowan High School, where he was a member of the Junior Reserve Officers' Training Corps (JROTC), the Raider Team, the Drill Team and the Rappel Masters. He also played soccer, was a scuba diver and a lifeguard.
In spring 2006, Elrod attended a local military ball near Salisbury where he wore his Marine uniform. It was a ball for his high school's JROTC program where he originally became a drill cadet and was a dedicated, reliable and hard working mentor.
In 2006, Elrod was a lance corporal and deployed for a second time to Iraq in Weapons Company in the Marine Corps 2nd Division, 1st Battalion, 6th Marines. While providing security for a route-clearing operation on the streets of Ramadi, Elrod died when his vehicle was attacked by an Improvised Explosive Device (IED). He was posthumously awarded a Navy and Marine Achievement Medal with Combat Distinguishing Device.
Since his death, the North Carolinian's name was featured on Kevin Harvick's number four car and on Quin Houff's double zero NASCAR Cup cars during the 2016 and 2021 NASCAR Coca-Cola 600 Memorial Day races.
In addition to his parents, Elrod is survived by his sister, Shannon, and his stepbrother, Chris.
We honor his service.