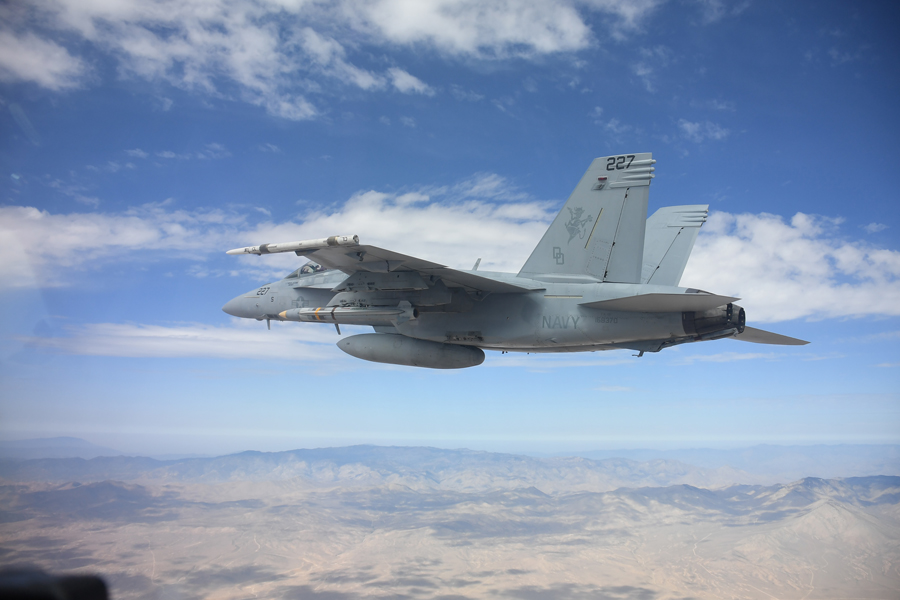 Northrop Grumman has announced the fifth consecutive successful flight test of the U.S. Navy's AGM-88G Advanced Anti-Radiation Guided Missile Extended Range.
"AARGM-ER provides the Navy with a demonstrated capability to stay ahead of adversary threats," said Gordon Turner, vice president, advanced weapons, Northrop Grumman. "This successful live fire continues to prove the missile's extended range, readiness and effectiveness."
The missile successfully detected, identified, located and engaged an advanced, land-based, emitter target.
First firing overland against operationally-representative modern air defense system targets
AARGM-ER deliveries will begin later this year to support initial operational capability for the Navy in 2024
The missile is being integrated on the Navy F/A-18E/F Super Hornet and EA-18G Growler as well as the Air Force F-35A, Marine Corps F-35B and Navy/Marine Corps F-35C.

"AARGM-ER once again demonstrated high-speed employment of lethal effects against an air defense system target," said U.S. Navy Capt. Alex Dutko, Navy program manager for Direct and Time Sensitive Strike. "This is another successful step in our government-industry team's effort to deliver this critically needed capability to our war fighters."

AARGM-ER development uses digital modeling and integrated advanced AARGM sensors and electronics in a new high-performance air vehicle with upgraded propulsion and an optimized warhead.

The new missile will provide the Navy, Air Force and Marine Corps with a vital counter-air-defense capability that can engage advanced and long-range threats while pilots remain outside of lethal engagement ranges.

The AARGM-ER government-industry team recently received the William J. Perry award, recognizing their exceptional contributions to precision strike systems which strengthen national security and shapes the nation's precision strike combat advantage.