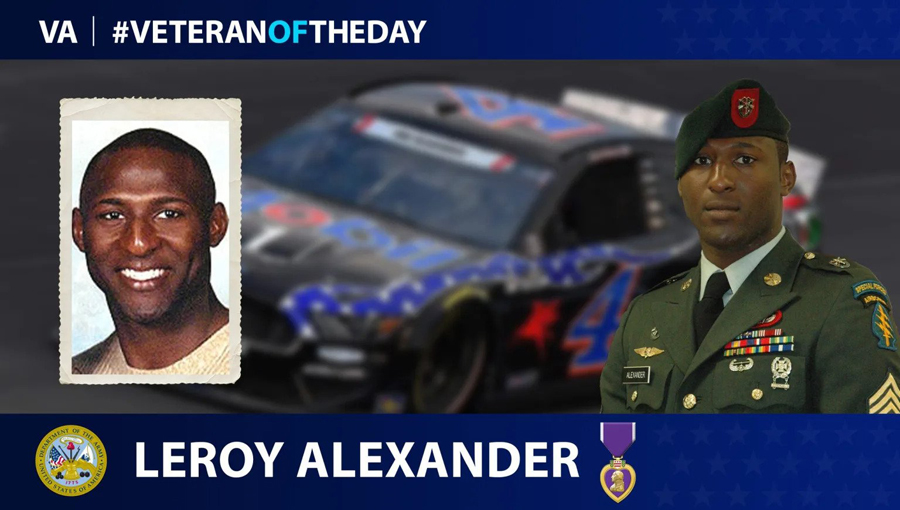 LeRoy Alexander enlisted in the Army in August 1997, following in the steps of his father who served as a Marine in the Vietnam War.
Alexander was born in North Carolina, but grew up in Dale City, Va., where he attended C.D. Hylton High School and met his future wife, Marissa. He graduated from high school in 1997 and enlisted in the Army.
Alexander began One Station Unit Training at Fort Leonard Wood, Mo., before transferring to Fort Benning, Ga., for Airborne school. After training, he was assigned to the 27th Engineer Battalion at Fort Bragg, N.C. With goals of working in the Special Forces, he attended Special Forces Assessment and Selection Course and the Special Forces Qualification Course. In June 2004, Alexander became a Special Forces engineer and was assigned to the 1st Battalion, 7th Special Forces Group at Fort Bragg. From there, he served in Kosovo and Haiti, and reached his highest rank of staff sergeant.
In Alexander's final deployment in Afghanistan, he was based at the Forward Operating Base Orgun-E. On June 3, 2005, an IED killed him and Capt. Charles D. Robinson, who was also in the vehicle.
Alexander was 27 and was near the end of his deployment to return home to his wife, who was pregnant with twins. He was awarded a Purple Heart, a Bronze Star Medal, a Meritorious Service Medal and an Afghanistan Campaign Medal.
We honor his service.