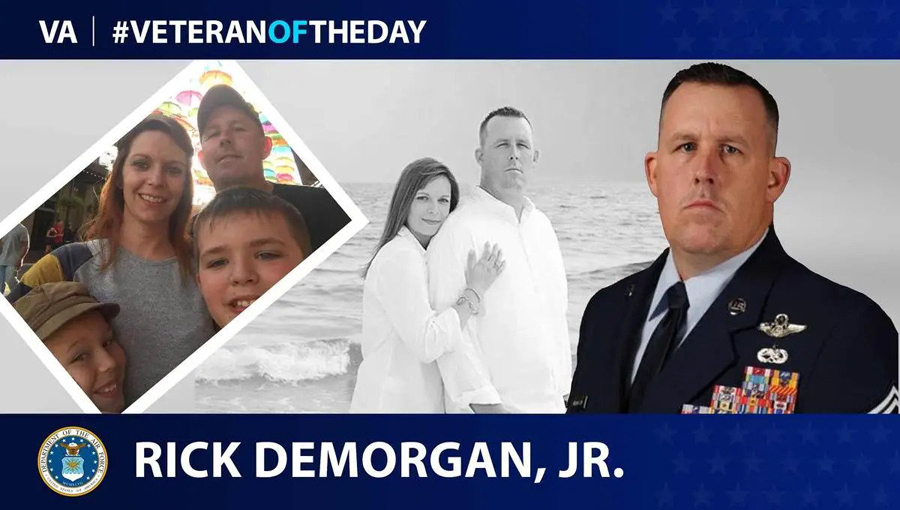 Rick DeMorgan was born in October 1976 in Apple Valley, Calif. He attended and graduated from Portland Christian High School in 1995. That same year, he enlisted in the Air Force, pursuing his dream of flying. In his first role, DeMorgan served as an aero-repair maintenance apprentice for seven years. He switched specialties in 2002, when he joined the 50th Airlift Squadron in Little Rock Air Force Base, Ark., to become a C-130 flight engineer.
Three years later, DeMorgan moved to Hurlburt Fied, Fla., where he supported the moving of the 16th Special Operations Squadron to Cannon Air Force Base, N.M. In 2012, he became operations superintendent of the 14th Weapons Squadron, leading officers in several aircraft. He earned a similar position in 2017, when he became operations superintendent of the 19th Special Operations Squadron in the Air Force Special Operations Command.
DeMorgan had planned to retire in March 2020. Two months prior to retirement, however, he was aboard the T-134, a C-130 aerial water tanker, when it crashed in New South Wales, Australia, killing him and two others. He was only 43 years old.
DeMorgan left behind a remarkable legacy. Throughout his 24-year career, he accumulated over 4,000 flying hours, nearly 2,000 of which he fulfilled during his 13 deployments to Iraq and Afghanistan. Beyond his career, he had a loving family, including two children, Lucas and Logan; their mother, Rebekah; a sister; and his parents.
DeMorgan's admirable legacy was recognized by fellow service members at a memorial service in Hurlburt Field, Fla. The commander of the 4th Special Operations Squadron stated that DeMorgan "touched many hearts, inspired so many minds and steered so many lives." The senior enlisted leader of that same unit, meanwhile, suggested that DeMorgan was "undeniably the best in this profession. His high standards of integrity had an effect that inspired others to rise and achieve higher levels of performance themselves."
We honor his service.