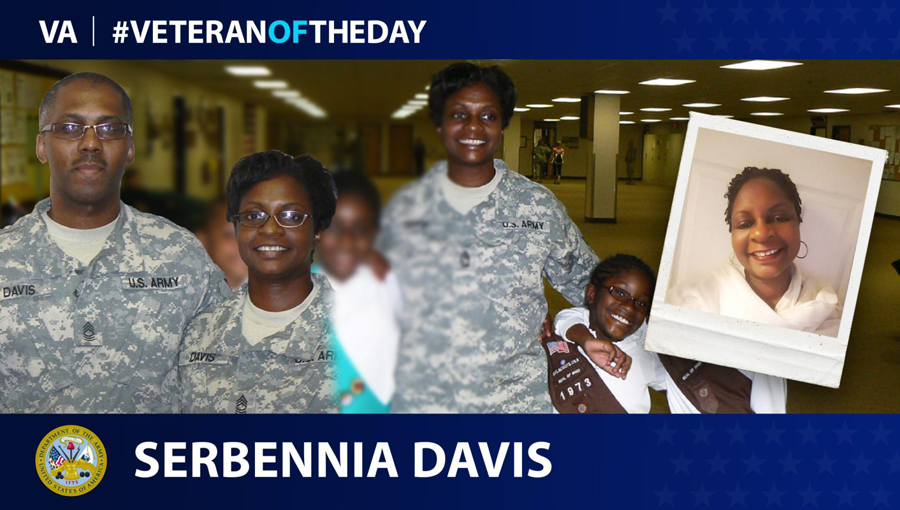 Serbennia Davis joined the Army in 1984 for the education benefits and the chance to gain stability as a single mother. After completing basic training at Fort Jackson, S.C., she was encouraged by drill sergeants to change her contract from Reserve to active-duty service. She continued in the Reserve for a while, in human resources, but after seeing a flier in the office, applied to and was accepted into public affairs.
Davis has served in Panama, Honduras and around the U.S., and she grew her skills in journalism, eventually receiving a promotion to Public Affairs chief. During her time on active duty, she was ultimately promoted to master sergeant, and served in Afghanistan during Operation Enduring Freedom.
Between 1997 and 2013, she attended multiple Army and private schools. It was in the Army, too, that she'd meet the man she'd marry, and the couple has now been married for more than 27 years.
Davis retired from the Army in February 2015. She is currently based in Grove City, Ohio, as a business owner, mother, writer, photographer and grandmother. She has recently served as president of the Grove City Arts Council. Her publications and works are still visible, including many of her more famous photography pieces, such as "Art Inspired by the Front Lines" and "Love and Country," which highlight the unique relationship of military couples. She also teaches photography to youth in her area.
We honor her service.