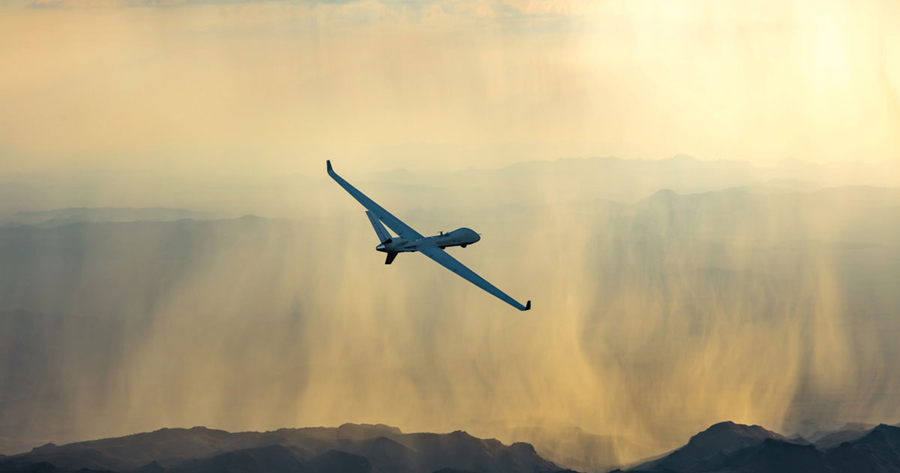 As General Atomics Aeronautical Systems, Inc. continues its efforts towards its development goal of earning Technical Standard Order authorization from the FAA for its internally developed Detect and Avoid system, the company has selected Belgium-based ScioTeq to supply a certified processor and display for its DAA solution.
ScioTeq is a proven avionics supplier that was identified as a possible strategic partner at GA-ASI's Blue Magic Belgium event in 2020.
Earning FAA certification for its DAA system will help GA-ASI's unmanned aircraft systems achieve authorization to operate in non-segregated airspace, which will provide greater access for GA-ASI customers to conduct both military and civil missions. Certification of GA-ASI's DAA capability is an important milestone for its new MQ-9B certifiable UAS. MQ-9B is designed to integrate safely and operate seamlessly in civil airspace, and the aircraft is fitted for the DAA system.
"GA-ASI's DAA system is a key capability for our latest MQ-9B SkyGuardian® and SeaGuardian® platforms," said GA-ASI President David R. Alexander. "We have made a significant investment in developing a core DAA capability, which distinguishes us from our competitors. This includes an air-to-air radar that enables flexible operations in all classes of airspace for our MQ-9B customers. We are pleased to work with ScioTeq and continue our close relationship."
The partnership will introduce a new generation of visualization computing by incorporating ScioTeq's certified Next-Gen PU-5200 Avionics Display Computer platform and Projected CAPacitive touch-based Rugged Display Unit RDU-4047 into GA-ASI's Ground Control Station. ScioTeq's unique MOSArt® software platform facilitates the integration of GA-ASI's DAA application on the ScioTeq hardware.
"ScioTeq has long been delivering 24-inch mission displays for the MQ-9B Certifiable Ground Control Systems, and we are now excited to expand our long-term partnership with General Atomics Aeronautical through this latest collaboration," said Robb Gibbs, CEO of ScioTeq.
MQ-9B SkyGuardian is revolutionizing the long-endurance RPAS market by providing all-weather capability and certification with full compliance to STANAG 4671, the NATO UAS airworthiness standard. SeaGuardian is the maritime derivative of the MQ-9B and remains the first UAS that offers multi-domain Intelligence, Surveillance, Reconnaissance, and Targeting as an internal payload that can search the ocean's surface and depths in support of fleet operations.
GA-ASI is striving to obtain the first ever TSO-C211/212 authorization by the end of 2025 using the latest guidance published in RTCA/DO-365/366, Minimum Operational Performance Standards for Detect and Avoid Systems.