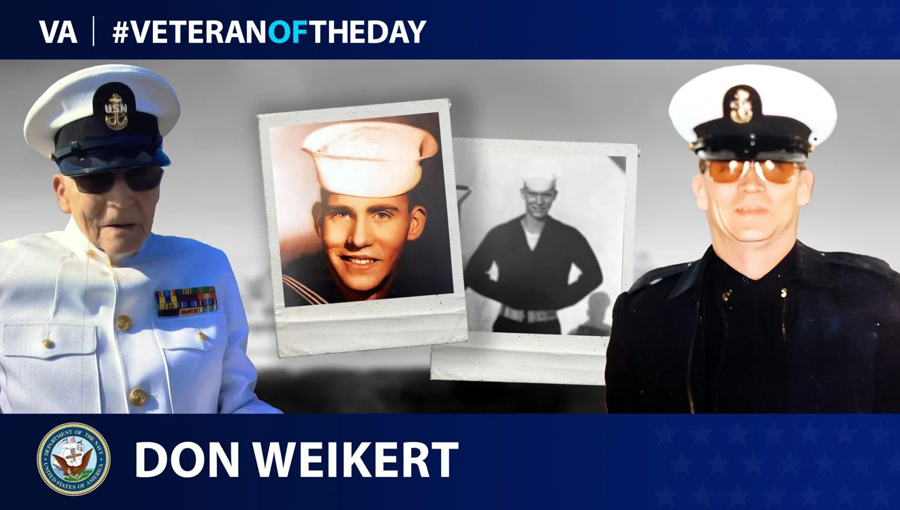 Don Weikert enlisted in the Navy in 1958, served throughout the Vietnam War and beyond. He dedicated almost 25 years of his life to the military.
He completed basic training in San Diego, Calif., before being assigned to the USS Bennington aircraft carrier from 1959 to 1961. Weikert was then assigned to guided missile cruiser USS Albany (CG-10) until 1967. He served on the destroyer USS O'Brien (DD-725) as an air traffic controller after that. In his role, he often collaborated with other military branches, working closely with Navy pilots stationed in Vietnam.
Throughout his tours, Weikert served as an operations specialist in combat intelligence command. He managed communications for marine squadrons and sent out rescue and aid teams to squads in danger. He also directed fire toward enemy lines to cover for U.S. Marines.
In 1970, Weikert shifted gears in his career and worked as a nurse recruiter for the Navy. He was stationed in Pontiac, Mich., but also recruited in South Dakota and Wyoming. He was on a team that recruited over half the class of nurses stationed in Sundance, Wyoming, in 1973.
Weikert returned to life on ship when he was transferred to Hawaii and stationed on USS Brewton and USS Francis Hammond. His final station was in Yokosuka, Japan, where he remained until he formally retired from the Navy in 1982 with the rank of chief petty officer.
Weikert's son, Kevin, recently recalled the excitement he felt when he waited at the docks for his father's ship to return after back-to-back cruises during the Vietnam War. Weikert and other soldiers lined the rails of the ship, waving to their families as music played.
After retirement, Weikert began volunteering with the American Legion, an organization dedicated to advocating for Veterans, providing a myriad of resources for Veterans and their families, as well as meeting the needs of local communities through selfless service and mentoring programs to younger generations. Weikert's son said that his father is "a Veteran that devoted his entire life in belief that only a free country can truly enjoy freedom."
We honor his service.