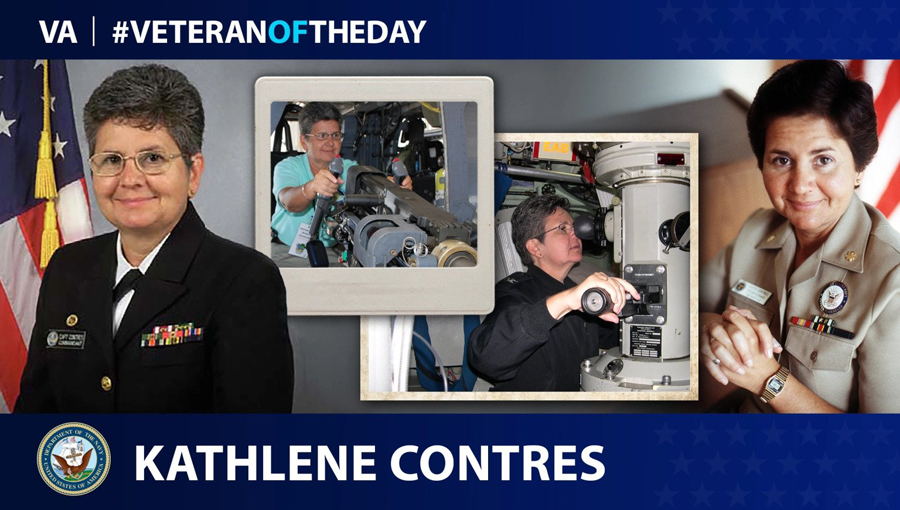 Kathlene Contres was born in Pennsylvania and attended Slippery Rock University, graduating in 1977. Three years later, she joined the Navy, moving to Newport, R.I., to attend Officer Candidate School. After graduating, she was stationed in the Navy Audio Visual Center at Bolling Air Force Base, Washington, D.C.
After her first assignment in D.C., Contres deployed to Guam to serve as a nuclear safety officer monitoring weapons movement between the Guam base, ships and submarines. She also served in Pearl Harbor, Hawaii, advising leaders on Navy retention.
Later, she completed tours in California, serving at the San Diego Training Command and the Long Beach Personnel Support Detachment, before enrolling at San Diego State University to earn a master's degree.
Contres would return to Washington, D.C., to work in the Navy training directorate before moving to New York, where she oversaw enlistment.
After her service in New York, Contres served in a number of roles encouraging diversity in the Navy. In Memphis, Tenn., she was responsible for advancing diversity in recruitment. Next, she served as commandant of the Defense Equal Opportunity Management Institute (DEOMI), helping promote inclusivity. Simultaneously, she served as president of the Association of Naval Services Officers, which seeks to advance Latino engagement across "sea services."
Contres retired after completing her role at DEOMI, capping a 30-year service career. Nonetheless, she continued serving her country as a private citizen, working in Florida at the Military Women's Memorial.
We honor her service.