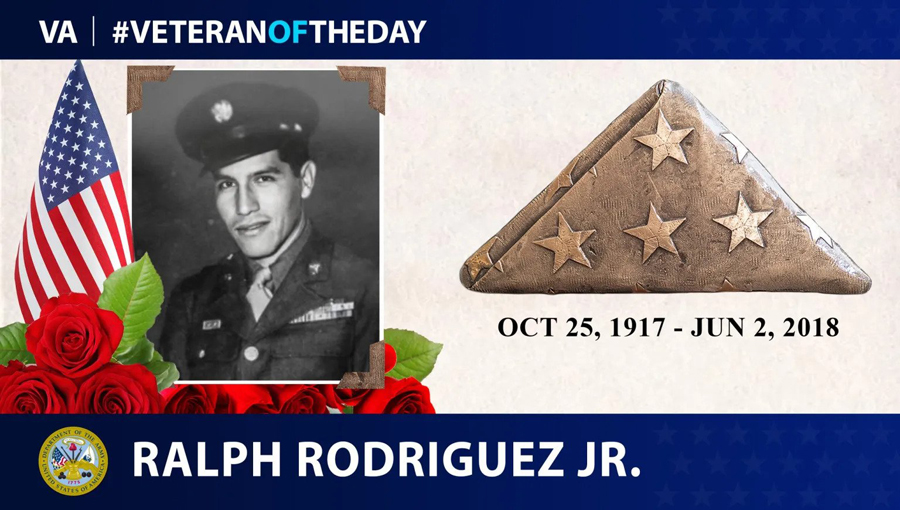 Ralph Rodriguez Jr. was born on Oct. 25, 1917, in Bernalillo, N.M. After joining the Army as a medic, he was sent to the Philippines.
In December 1941, after Japanese forces attacked Pearl Harbor, they also began their attack on the Philippines. For four months, the 200th and 515th Coast Artillery Regiment that Rodriguez was attached to stood their ground until being taken prisoner and forced on the Bataan Death March. Over 9,000 Filipino soldiers and 1,000 Americans died on the march that would end with an internment for nearly three years until the end of the war in 1945.
After being discharged, Rodriguez lived the rest of his life in Albuquerque with his wife and three children. He was a National Commander of the Bataan Veterans Organization and the American Ex-Prisoners of War. He died at age 100 on June 2, 2018.
He now rests at Santa Fe National Cemetery
We honor his service.